Seton Catholic defeats Coconino in home opener
September 11, 2019 by Nick Zeller-Singh, Arizona State University
---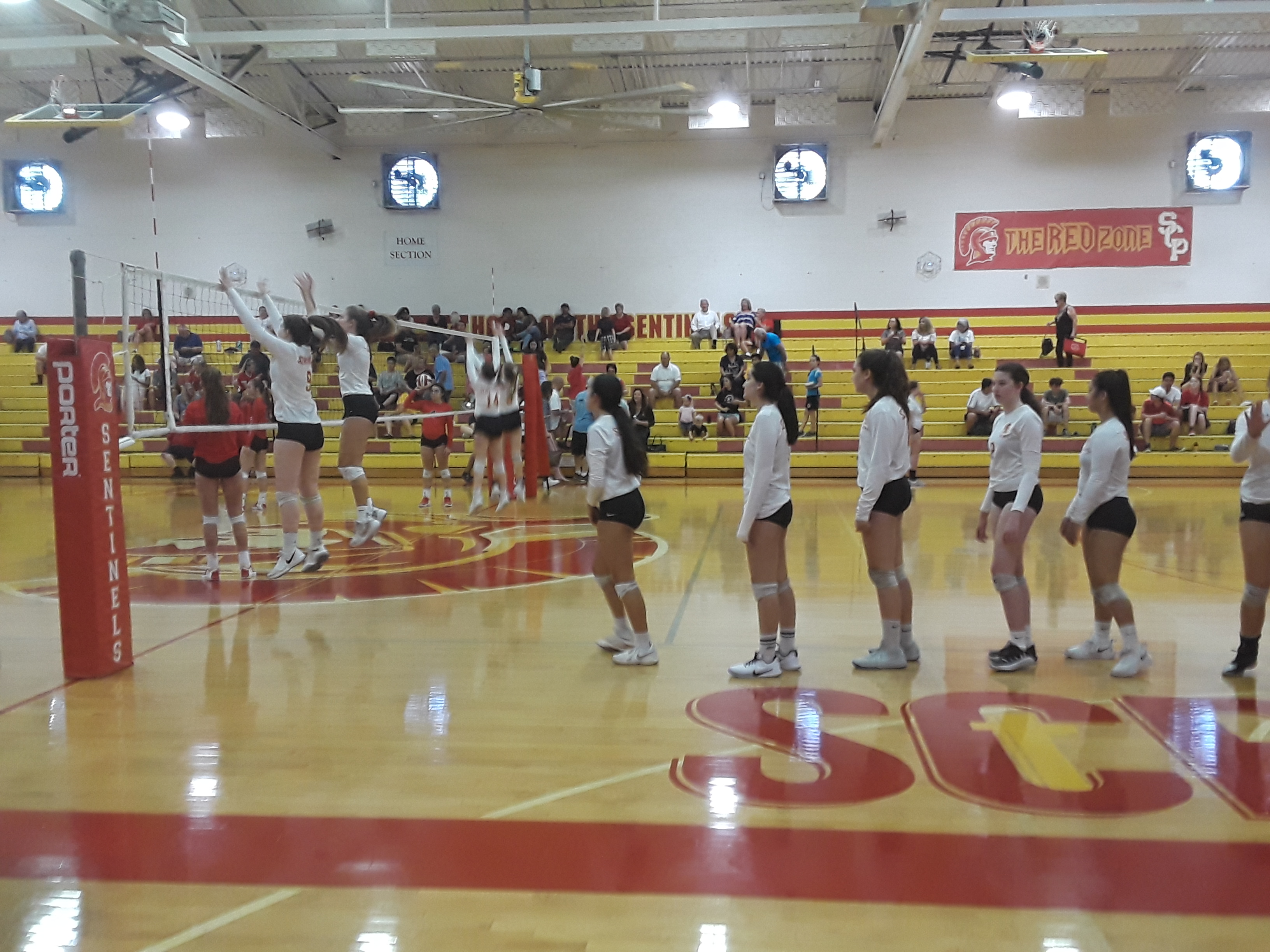 Nick Zeller-Singh is an ASU Cronkite School of Journalism student assigned to cover Seton Catholic Prep for AZPreps365.com
After starting the season 2-0, Seton Catholic faced its toughest challenge yet Tuesday - Coconino. Although undersized, the Sentinels chemistry and home-court advantage led to a 3-1 victory.
"Coach really likes to focus on our chemistry,'' junior Audrey Solomon said. "We have great chemistry already. We've all played together before."
Added coach James Johnson: "Chemistry and our other thing is family. This team is a family. We care and love our families here and to hear them cheer and outcheer the other crowd was incredible and inspiring
It was apparent as the Sentinels captured their third win in four sets, 25-21, 12-25, 25-13,25-16.
Sophomore Rachael Martinez's defense in the backline and sophomore Emilee Horsky early kills highlighted the first set.
Going into the second set, the Panthers jumped to a 6-0 lead. Johnson had to remind the girls what the game plan was through a timeout later in the set.
"It's not to focus on the other team, it's to focus on our skills," said Johnson. "What we can control and we have faith in our hitters, outsides, middles. They attack the ball and where they feel is fit to hit the ball is where they hit it."
The Sentinels could not find any open lanes and fell to a set apiece.
By the third set, the Sentinels fans began to cheer on their young squad in their home opener.
Junior Yvonna Rodriguez said, "It was really fun to see them all cheering for us. It's a very cheerful community and energetic."

Rodriguez took over the third set and gave the Sentinels an 11-6 lead. During her run as the server, Rodriguez finished with 100% service and three aces.
"I really tried to focus on my form and visualize myself get and getting it over the net," Rodriguez said. "I'm very energetic and tried to get the nerves out of my body."
The Sentinels momentum rolled into the fourth set. Delaney Shearan's sets and junior Catherine Schwab's kills kept the Sentinels in a battle. After trailing 12-11, Solomon and the offense went on a 13-5 run.
Although Solomon did not have much to say on the stat sheet, her contribution in the backline and serving put the Sentinels in the driver's seat.
"I just tried to stay positive and having a good attitude," Solomon said. "I was excited."
The Sentinels have one day off until they travel to Goodyear Arizona to face off against Estrella Foothills Thursday. After sweeping the Wolves last season, Estrella Foothills looks to ruin the hot start for Seton Catholic.
---