Valley Christian defense: scrappy and scoreless
September 11, 2019 by Jackson Zuber, Arizona State University
---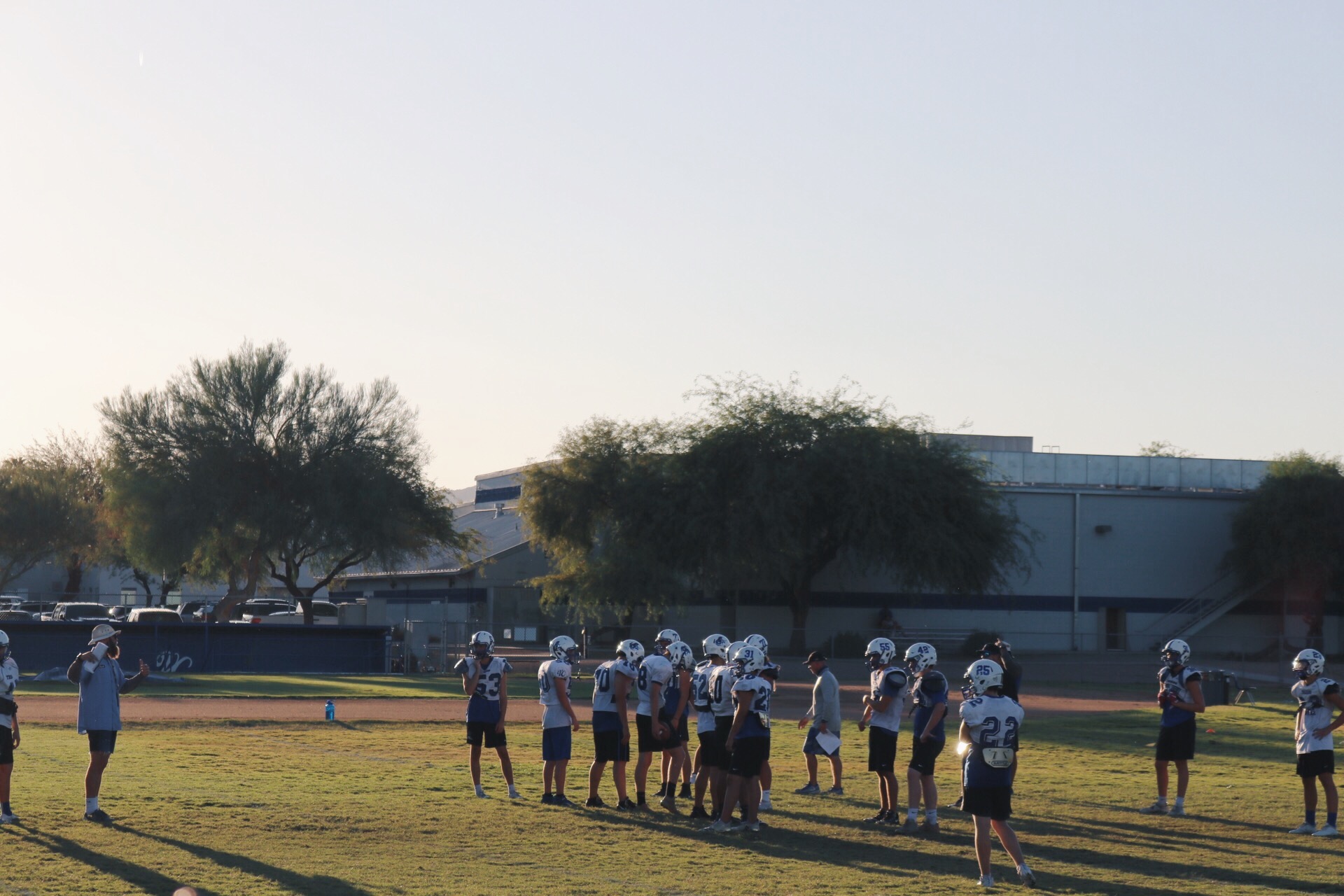 Valley Christian's offense has scored 89 points in its 2-0 start, but it's all about the defense for the Trojans.
"Athletic, versatile, and scrappy," head coach Kirk Sundberg said of the defense that has yet to surrender a point. Most top tier defenses have something in common, a stout defensive line.
But Valley Christian's defense does not start with a traditional dominant defensive line. Sundberg said, "We have a lot of really good athletic kids that just play really hard."
One of those players is senior defensive back and wide receiver Tanner Canfield. As a senior, he carries himself as a leader but said he's not alone. "We work really well together, we all talk and as a whole we are all a group of leaders," said Canfield. The trust the players have in one another has been key to keeping the opposing team off the board.
Defensive players are not only expected to hit their goal of two turnovers but there are three extra things they stress every week, "We have to play fast, hard and with passion," Canfield said.
Starting quarterback Vinnie Lagatta gets to see the speed and passion every week when he plays against this defense in practice. He knows from experience how they go about controlling another team. "Our big strength is our secondary we're really fast," Logatta said.
The speed of the secondary may be enough to keep quarterbacks up at night but it is not the biggest reason they have started this season so hot. The players on Valley Christian know their 3-3 stack like the back of their hand.
The 3-3 stack is designed to work with smaller defensive linemen and the Trojans breakdown every detail of it. During team film the players talk through different adjustments they can make to match up with each opponent. Lagatta said, "It is all about staying focused, staying prepared and the little details each and every week."
This is going to be vital as Valley Christian faces their toughest challenge of the year, the Arizona Lutheran Academy Coyotes this Friday in the Trojans first home game of the season. The hard-hitting, 3-0 Coyotes will be the first true test of Valley Christian and its unblemished defense.
The Trojans played the Coyotes last year, losing 23-21, but the question in this one will be if the red hot defense will be able to change the narrative this year and perhaps even extend their scoreless streak even longer.
---