Basha starts off strong in opening game of tournament
September 13, 2019 by Julian Rosa, Arizona State University
---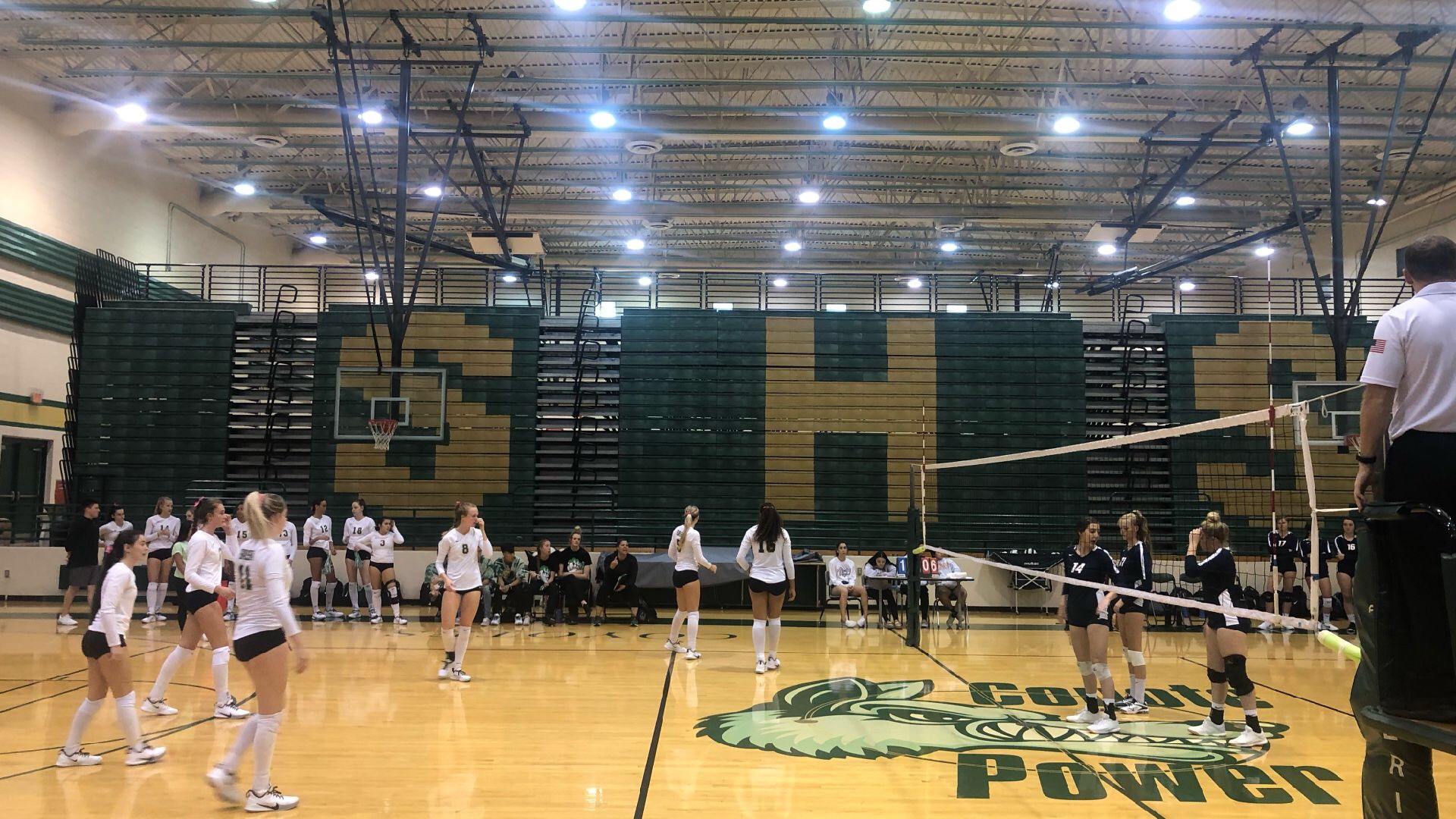 The Basha Bears girls volleyball team got back to their winning ways at the annual Tournament of Champions Invitational Friday, defeating the ALA (American Leadership Academy - QC) Patriots in straight sets, 25-7, 25-17.
The Bears comfortably handled the first set, largely due to the dominance of senior leaders Aspen Aldous and Samantha Drewry.
With the absence of star player and University of Arizona commit Jaelyn Hodge for the first nine games due to the transfer rule, coach Terri Spann relied on Drewry for not only her presence and skill, but the experience and leadership she brings to this young Basha side as a team captain.
"She's a well-rounded player who does it all: Servicing, passing, defense, but most importantly her leadership on the court and how she is constantly communicating," Spann said. " I cannot afford for her not to be on the court at all times,"
Drewry is widely regarded as one of Arizona's best players, with 399 kills, 17 blocks, 346 digs and 41 aces in 2018.
The second set did not start as electric as the first, with ALA at one point taking a 10-5 lead, forcing Spann to call a timeout to regroup.
"I switched the lineup in the second game," Spann said, "so when I called the timeout I just wanted to remind them the importance of filling the shoes of the players that they stepped on the court for, and they were able to turn it around.
"These girls are still learning the I.Q. of the game, so if we slip up, it's probably because of mental mistakes, which is something we can fix. As long as we don't beat ourselves, as well as the pressure on the other team and stay consistent, this team will go far."
After the timeout, the Bears went on an 8-4 run to close the gap to a single point, forcing ALA to take a timeout.
After the ALA timeout, the Bears went on a 12-3 run to close the game out.
"We've definitely been more cohesive as a team and learned to go after every opportunity, which will help us as the tournament goes on and for the rest of the season," Drewry said after the game regarding the lessons learned from the first few games this season, which has seen Basha start 1-2 in regular season play.
---