Basha sweeps Boulder Creek in straight sets
September 19, 2019 by Julian Rosa, Arizona State University
---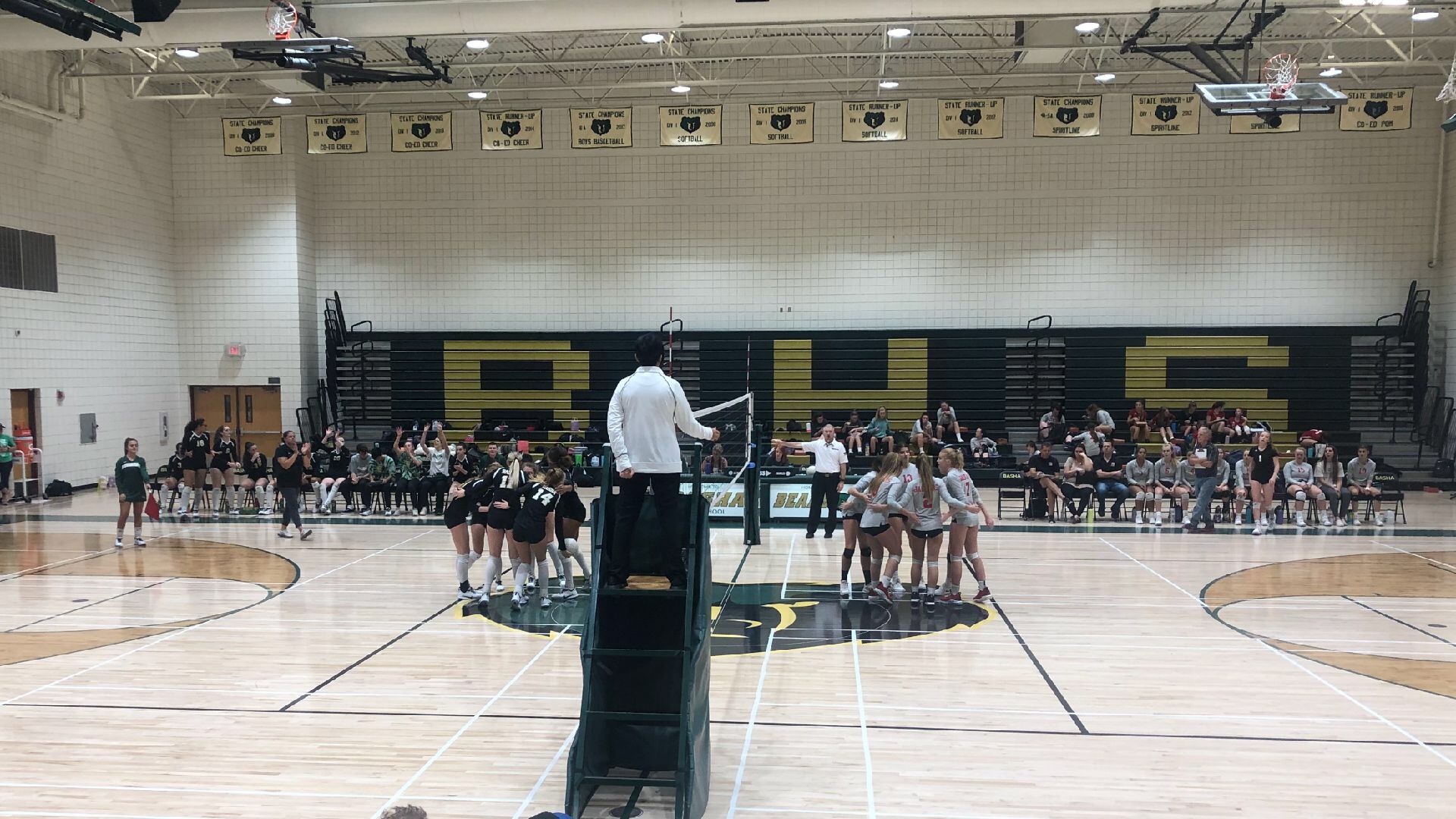 Julian Rosa is an ASU Cronkite School of Journalism student assigned to cover Basha High School for AZPreps365.com.
The Basha Bears girls volleyball team (2-2) defeated the Boulder Creek Jaguars (1-5-1) at home in straight sets Thursday, 25-18, 25-13, 25-12.
The game had several large momentum swings. In the first half the Jaguars had a 16-11 lead when the Bears went on a 14-2 run to close out the set.
"We're starting to understand and adapt into our own rotations, and at the moment I just want to make sure that they're having fun," Bears head coach Terri Spann said.
Senior captain Samantha Drewry was by far the key to Basha's success, not only in Friday's win, but throughout the season. Her leadership ability is what impresses Spann the most.
"She is the sole captain for a reason," she said. " When Sam first started playing with us, she didn't talk much, and now she's the most vocal person on the court. So I always say it's like a 'proud Mom moment'."
In the second set, the Bears strung together two dominant scoring runs, with attackers Lily Santos and Lindsey Otero leading the way.
"As a team we definitely do well when everyone is clicking and playing as a team and when we set our attackers up," Drewry said. "It gives us the best chance to go on these big scoring runs."
The third set was similar to the first two with the Bears flying out to a 7-2 lead, largely due to senior Meghan O'Meara's play on the front line. Basha finished the set on a 5-2 run to close the third set and the match at 25-12.
The Bears' next game is Tuesday against a very strong Skyline (2-1) team, which defeated Basha at the Westwood tournament last weekend.
"Skyline single-handedly took control of the match the last time we played them," Spann said, "so at tomorrow's practice, we're going to work on stopping their versatile offense that they like to switch up often during the match."
---