Salpointe beats Cactus 54-8; Bijan Robinson is closing in on career rushing record
September 21, 2019 by Andy Morales, AZPreps365
---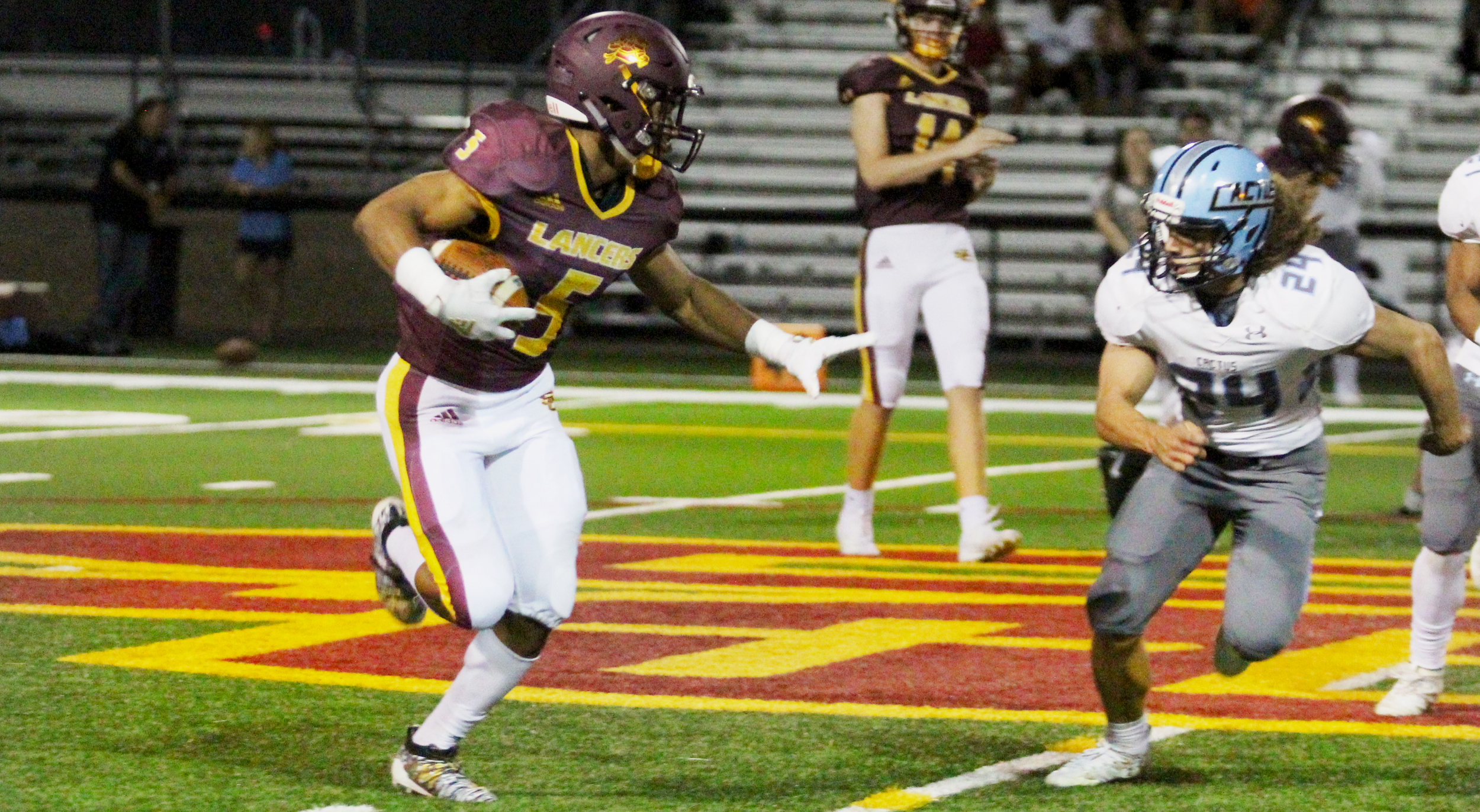 The first AIA/MaxPreps Rankings will be released on October 1 and the odds are pretty high the top two teams in the 4A Conference will either be Saguaro and Salpointe or Salpointe and Saguaro. The third option?
The most recent ArizonaVarsity.com Media Poll had Cactus ranked No. 3 but Salpointe (3-0) had no difficulty in a 54-8 win over the Cobras at home Friday night. Peoria was ranked No. 4 in that poll but the Panthers are 4-0 against teams with a combined 4-13 record. The third spot should fall to either Canyon del Oro or Tucson Sahuaro and both squads are 5-0 against a field with nine wins.
To be fair, my ballot was 1. Saguaro, 2. Salpointe, 3. Peoria, 4. Canyon del Oro and 5. Sahuaro but my ballot for next week will be Saguaro, Salpointe, Canyon del Oro, Sahuaro and then Peoria.
Bijan Robinson finished with 170 yards rushing with four touchdowns and Lathan Ranson collected 167 yards of offense with three TDs. In all, the Lancers led 27-0 after the first quarter and 47-8 at the half. Conner Cordts hit Jacob Flahrety for a short TD pass and the Cobras connected on a 2-point conversion but that was all the Lancer defense would allow.
Cactus fell to 3-1 on the year and the team went without senior RB Anthony Flores. Flores came into the week with 313 yards rushing but he was unavailable Friday night.
The Robinson watch continues and Robinson is now only 366 yards away from setting a new 4A-6A or "Big School" rushing record. Former Tolleson standout Marcus Thomas graduated in 2002 with 5,878 career rushing yards and Robinson is sitting at 5,512. The overall record of 7,544 career rushing yards held by former (2A) Northwest Christian standout Casey Jahn appears to be safe.
Often compared to former Canyon del Oro standout Ka'Deem Carey, Robinson is closing in even faster on that front. Carey graduated with 5,701 career rushing yards with 82 TDs in 41 games played so Robinson is only 184 yards away and three TDs away after 38 games.
Saguaro improved to 4-1 with a 38-24 win over Chaparral, Canyon del Oro beat Amphitheater 36-0 and Sahuaro beat Cholla 50-14.
All this brings us to a bigger question and that involves the "Open Division."
One would have to believe the teams in the 4A Conference are pulling for both Saguaro and Salpointe to be in the final mix of eight elite teams. The divide, at this point, between those two programs and the rest of the 4A Conference is wide until a team proves it isn't. But, let's say a team happens to "upset" one of the two power programs in the regular season, the win would be bittersweet because it could knock the team out of the Open Division and right into the 4A state playoffs.
The rankings will be released on the desktop site at Noon. If readers want to gain earlier access to the rankings, please download and register with the AZPreps365 Live mobile app, which will have access to the rankings at 10 a.m.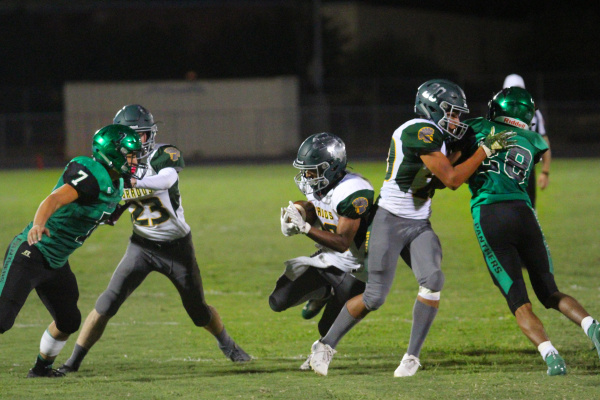 (Canyon del Oro is 5-0 for the first time since 2010/Andy Morales/AZPreps365.com)
---