Centennial routs Ironwood Ridge 37-7
September 21, 2019 by Evan Masters, Arizona State University
---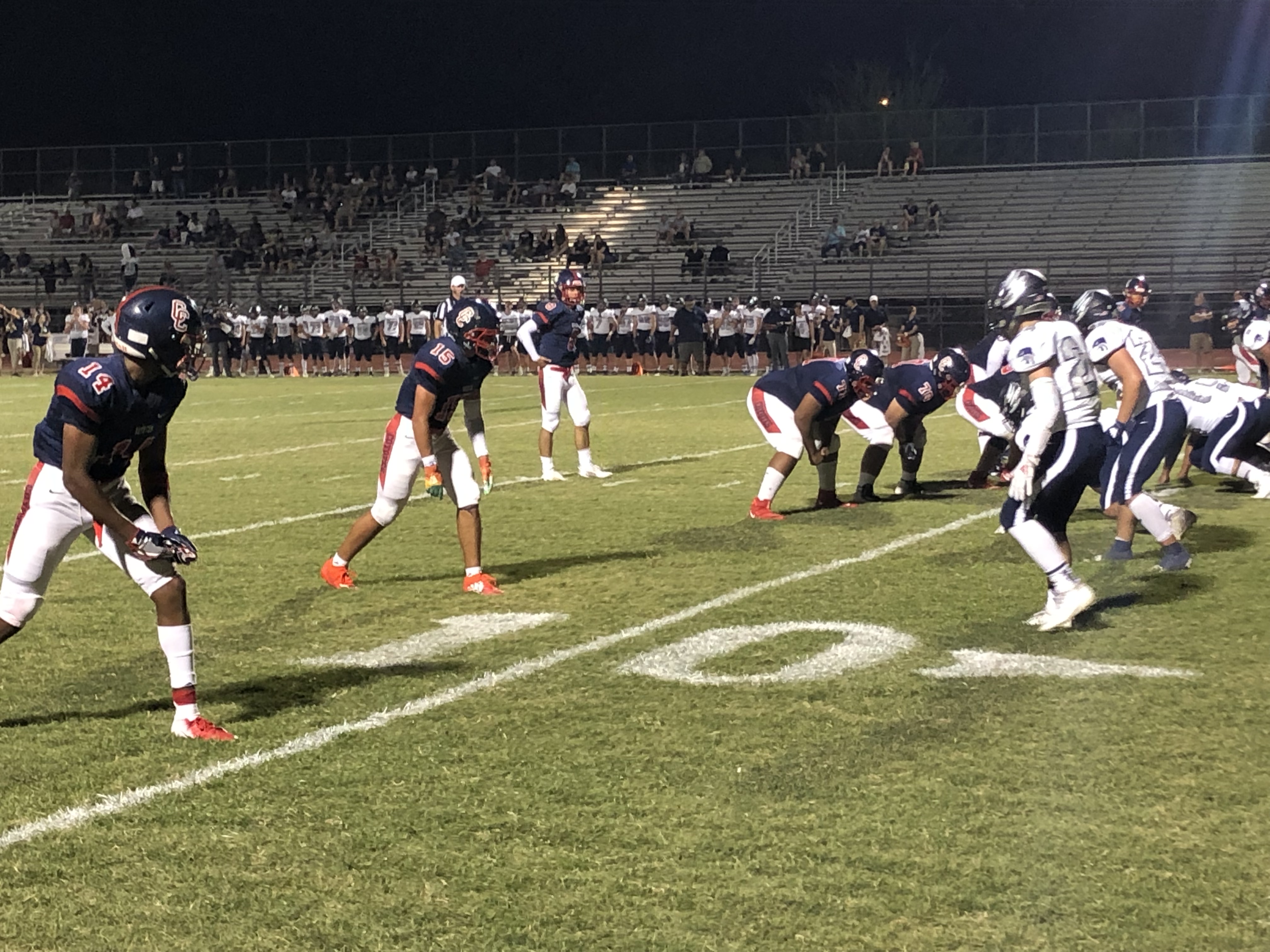 Evan Masters is an ASU Cronkite School of Journalism student assigned to cover Centennial High School for AZPreps365.com
Centennial won big but not pretty Friday. The Coyotes (3-1) dominated on both sides of the ball in a 37-7 victory over Ironwood but costly mistakes prevented a cleaner victory.
Penalties were the main crutch for a Coyotes side that otherwise did the job on offense, defense and special teams. The Coyotes racked up over 120 penalty yards.
One drive had 65 penalty yards with three personal fouls and two offensive holding penalties. But the Coyotes turned it into a touchdown. A 40-yard completion to running back Dax Lindholm on third-and-41 set up a fourth-and-1 that saw Jaydin Young rush for a 10-yard touchdown to complete the crazy drive.
"I was just happy to have it end up as a touchdown," said Coyotes head coach Richard Taylor. "But it was the long hard way to do it."
"Our coaches were talking to us and keeping us motivated,'' said senior wide receiver and cornerback Eric Haney. "We knew that if we stuck to the game plan that we would get that first down."
Haney was involved in all aspects of the victory. He returned the opening kickoff for a 90-yard touchdown and on the next offensive drive hauled in a 33-yard reception for his second touchdown.Haney also played lockdown coverage on defense and the ball was rarely thrown in his direction
"It's not surprising that he had a great game," said Taylor. "He's such a hard worker and very precise in what he does."
Young also made plays on both sides of the ball. Alongside his one rushing TD, Young intercepted quarterback Fabian Figueroa on the Nighthawks first of two trips to the red zone.
"It's so great because my teammates help me on both the offensive and defensive side," said Young. "All 10 of them on both sides help me achieve that."
The Coyotes defense looked unstoppable. They didn't allow a play on their side of the field until the beginning of the third quarter and their first time in the red zone came soon after.
The lone touchdown for the Nighthawks came in a shortened field situation following a fumble by Coyotes wide receiver Andre Dimbiti.
Taylor said he needs to look at the game film before he makes further assessments.
"A lot of times you watch the game and think one thing," said Taylor. "But then you watch the film then you go, 'oh wow', this is what you really need to work on."
The Coyotes look to continue their win streak as they go on the road to face the Millennium Tigers (3-1) Friday.
---