Depth and discipline hurting Coronado
September 21, 2019 by Gareth Kwok, Arizona State University
---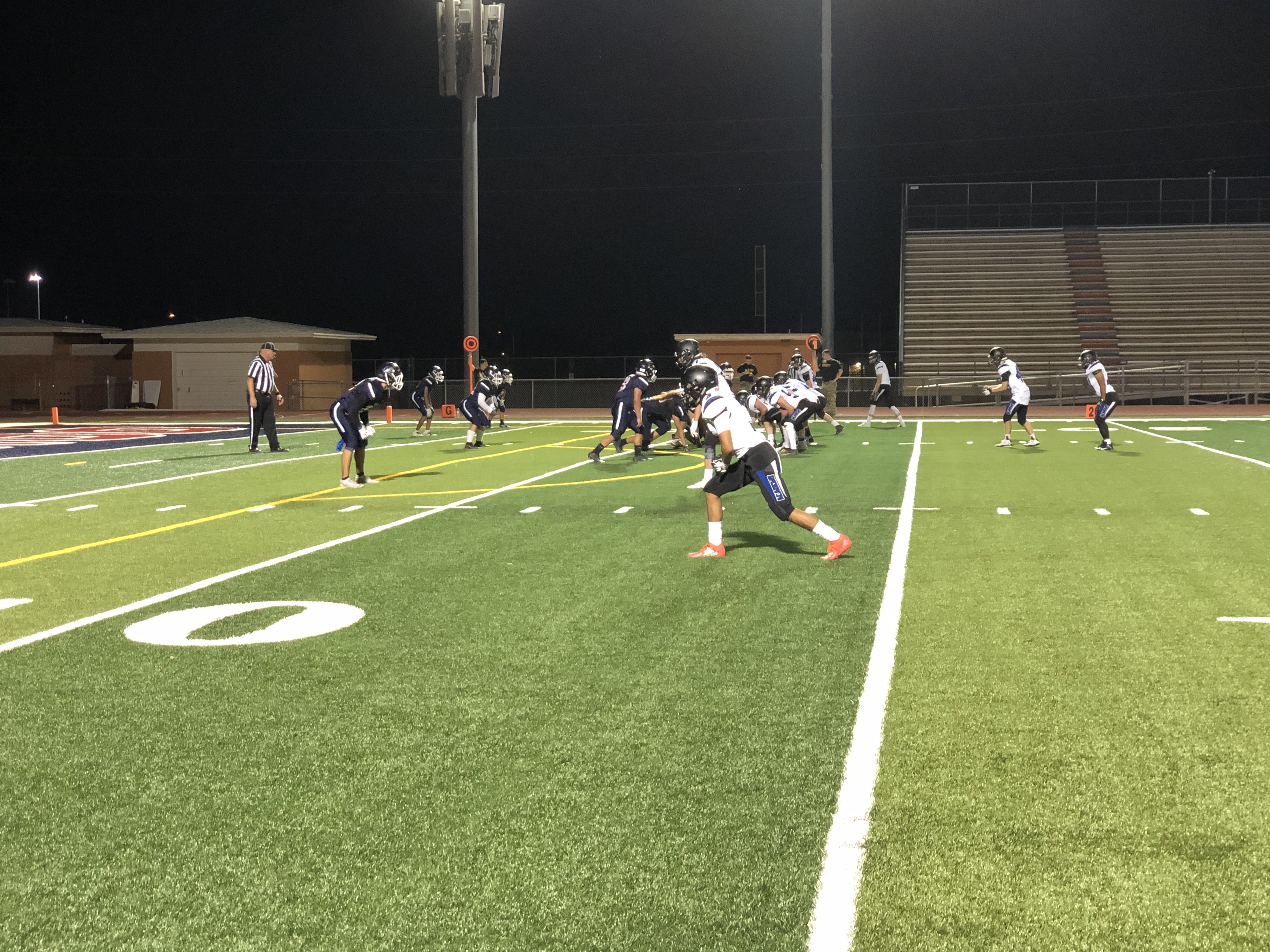 Gareth Kwok is an ASU Cronkite School of Journalism student assigned to cover Coronado for AZPreps365
When a team fields only 18 players on the sideline for a football game, it's hard to stay fresh during the contest.
When a young and inexperienced offensive line also can't snap the ball due to flinching at the line of scrimmage, it's difficult to sustain drives.
For Coronado, it was hard to ignore its depth and discipline issues from Friday night after Kingman Academy defeated Coronado 65-22 in Scottsdale.
Due to injuries and academic issues, a handful of Coronado players could not be on the field, hurting the team and resulting in players playing out of position.
"We had three lineman playing positions they have never played before," coach Curt LeBlanc said. "[We] moved our guard to center, who has never snapped before. We moved our tight end to guard and we moved our defensive lineman to tackle. We will hopefully get a couple of kids back [for next week]."
One of the injured was senior team captain Mikel James. He's been dealing with a shoulder injury and his absence was definitely felt on Friday.
"He's a leader on the field and he's a warrior," LeBlanc said. "You get inspired by his play and you lose that component. It's hard to replace that experience."
His experience could have helped an offensive line that fell victim to numerous false start penalties. Referees called four false starts in the second quarter on the Dons offensive line and it contributed to a 40-8 halftime deficit.
"I think it's just communication," sophomore offensive lineman Anthony Goseyun said. "Sometimes we said we'll go on two but we'll go off on one and vice versa."
Senior wide receiver Robert Kendricks agrees
"It hurts a lot," Kendricks said. "That's a problem we've had ever since my sophomore year. We shoot ourselves in the foot on most of our drives. That's one thing we need to work on, especially when we get tired. We need to learn how to discipline ourselves a little more."
LeBlanc believes more repetition in the offensive line will improve the unit as a whole.
"It's guys playing new positions," LeBlanc said. "It's also not really understanding the nuances of a position and that just comes with time. We had to modify as best we could and there are some things kids did well. Some kids stepped up and did some things they normally wouldn't do. It was neat to see those kids respond."
The offensive line will need to work on the snap count to prevent killing drives and momentum.
The lack of depth on the team means players must continue to grind at practice and in games as two-way players.
"When we are in a situation like that, we know everyone is going to get tired," Kendricks said. "We try to get the ball in our playmakers' hands as soon as possible and just let everybody do their part."
Kendricks said the coaches are also trying to implement a study hall before practices to avoid players sitting out due to grades.
"Hopefully we don't have this type of problem anymore and we can go into our next week a little bit more stronger with more guys," Kendricks said.
LeBlanc will have his work cut out for him next week.
"Four days of practice," LeBlanc said. "Period."
---