Receivers shine in an otherwise forgettable outing for Coronado
September 21, 2019 by Preston Markland, Arizona State University
---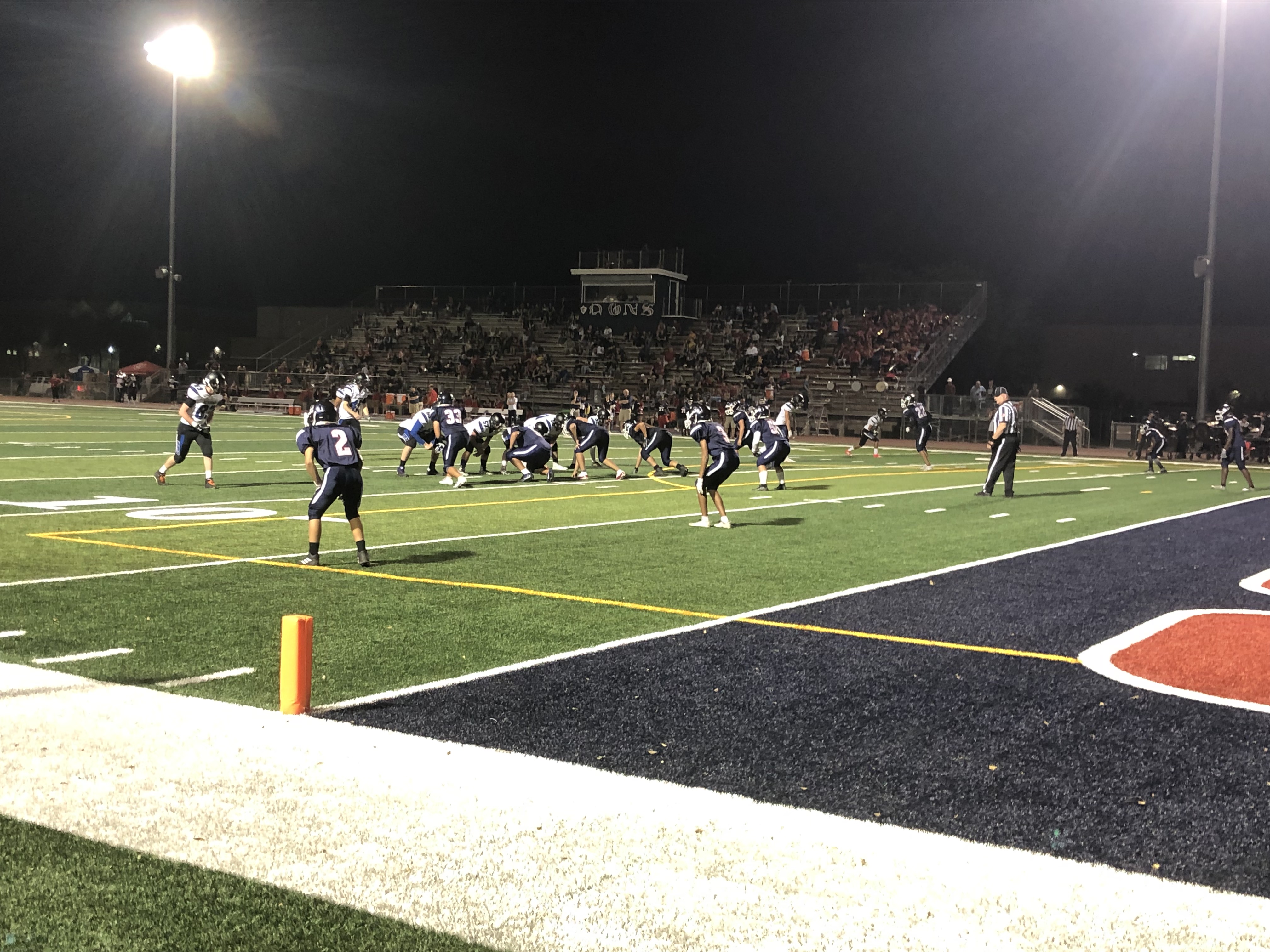 Preston Markland is an ASU Cronkite School of Journalism student assigned to cover Coronado by AZPreps365
Coronado racked up countless penalties and coughed up numerous fumbles in a 65-22 loss to Kingman Friday.
The Dons (0-5) struggled to gain any rhythm on offense, thus providing little rest for the majority of their players as they were playing offense and defense.
"[The penalties are a result of] guys playing new positions and not really understanding the nuances of the position," coach Curt LeBlanc said. "That will come with time."
A bright spot for Coronado, however, was their receiving duo of Daijon Safford and Cyaleal Cotton.
"Every day I'm out here, [Safford] is trying to help me improve," said Cotton. "He's trying to help me get to the next level of football."
Safford and Cotton eclipsed the 140-yard mark in receiving yards on the night.
A majority of their yardage came as a result of an adjusted gameplan for the second half.
"Shorter route combinations was the plan [going into the game]," LeBlanc said. "We re-emphasized the strategy [of getting the ball out quick with shorter route combinations] in the second half."
"When our passing game is quick…we do a lot better," said Safford. We [have] playmakers."
Safford, a three-year starter, set the tone early with an interception on defense. From there, he never looked back as he took that momentum with him to the offensive side of the ball.
"You [have] to have a whole different type of 'dog' in you," said Safford. "I grew up [playing both ways]. It just comes with it."
Safford had a knack for creating his own offense with his abilities after the catch.
"He's going to create things and make you look like a better coach,'' LeBlanc said. "We can coach him up but there's certain things that he's going to do that he [creates] on his own."
Cotton's emergence surprised many, including his head coach.
"He blossomed tonight," said LeBlanc. "He really sustained some things and hopefully he can be consistent with that [moving forward]."
As the game went on, Cotton became the go-to receiver for quarterback Juan Booth.
Booth started to force the ball to Cotton whenever he was given the chance and that method of attack allowed Coronado to enjoy sustained drives throughout the second half.
"You have to show that you want the ball," said Cotton. "You have to be hungry for it."
Coronado has an away matchup against Wickenburg (1-2) next week.
---