Seton Catholic brushes off Combs 35-10 in front of homecoming crowd
September 21, 2019 by Jake Santo, Arizona State University
---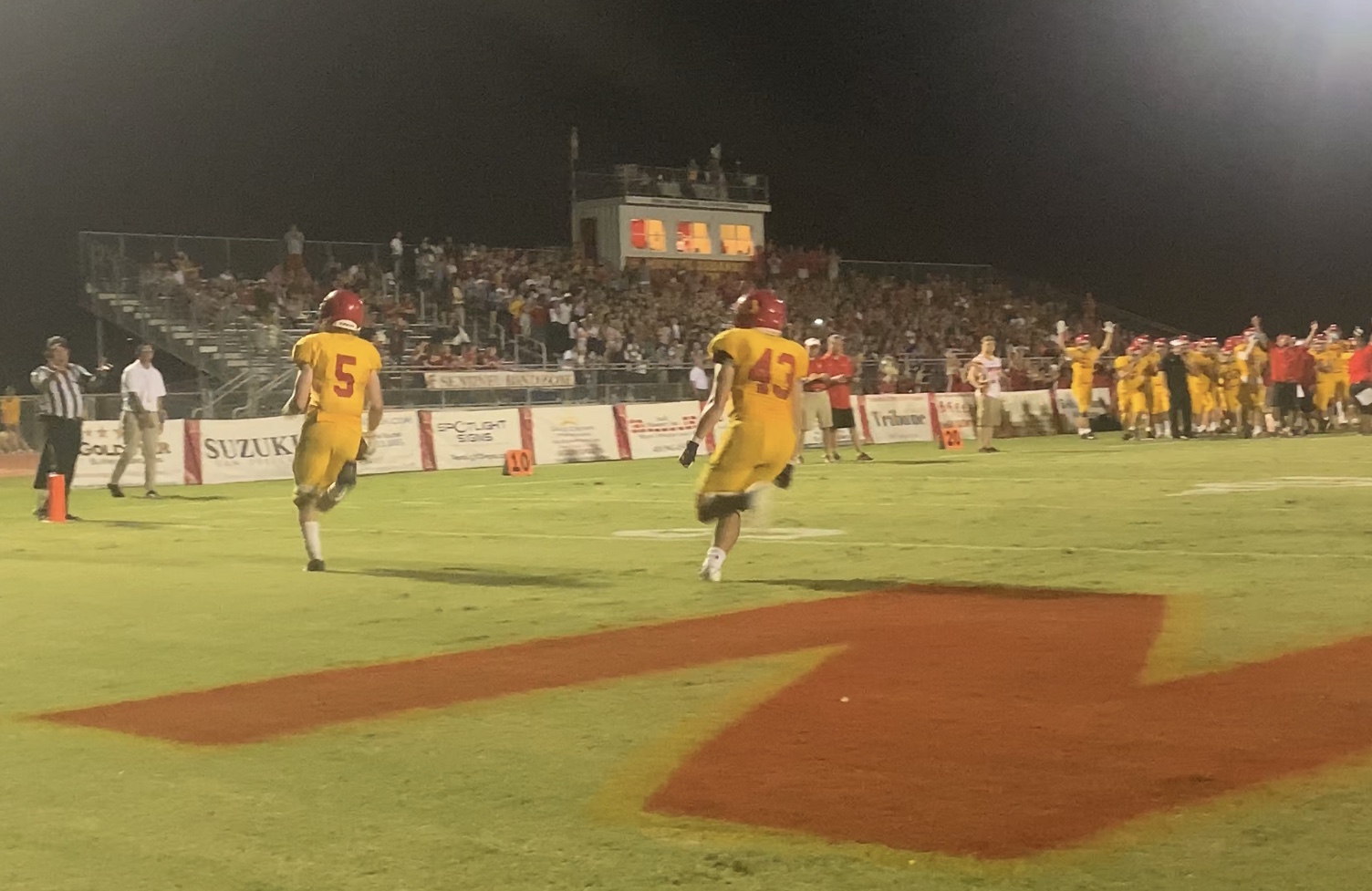 Jake Santo is an ASU Cronkite School of Journalism student assigned to cover Seton Catholic Prep for AZPreps365.com
It was deja vu all over again for Mikey Castro Friday. The sophomore running back provided the Seton Catholic faithful a homecoming game to remember, collecting three touchdowns in a 35-10 victory over Combs.
"He's special every week," said Seton coach Pete Wahlheim on Castro. "He's probably as good a sophomore as I've ever seen. He can be really special down the road."
'Playmaker' was the word Castro's teammates used to describe him. Quarterback Joey LaLicata said Castro picked Seton up "on his back" and helped the Sentinels regain stability in their matchup.
Combs hung tight with the Sentinels (3-1) for most of the game. Combs quarterback Tre Buck dashed across the endzone cutting the Seton Catholic lead to 14-10 prior to halftime.
Sloppy offensive miscues repeatably hampered Seton's offensive attack, including a 47-yard touchdown called to an illegal block-in-the-back penalty.
"I didn't think we played very well," said Wahlheim. "We lost our composure. Two steps forward three steps back type of thing. Did some really nice things but we can't get out of our own way. At the end of the day, we just got to get better. It's just disjointed right now and we're not playing together as a group but when we do, this team will be good."
Wahlheim's sentiment echoes through the ears of the team's starters.
"I think we have to limit the little mistakes more than the big ones," LaLicata said. "Those little mistakes really killed us tonight. Especially those penalties. I don't even know how many yards that was, but it slows us down a lot."
The offense relied heavily on the attack of Castro up the middle, but the Seton defense contributed to the team's second-half triumph.
Multiple stops on fourth down attempts allowed the Sentinel offense to start with favorable field position numerous times during the second half. Seton Catholic's defense cashed in on an interception with nine seconds remaining in the game, padding the scoreboards.
"We need to just follow up and do it every night and we will be good," Castro said. "Show up to practice."
---