Westwood unable to notch its first regional win
September 21, 2019 by Mike McQuade, Arizona State University
---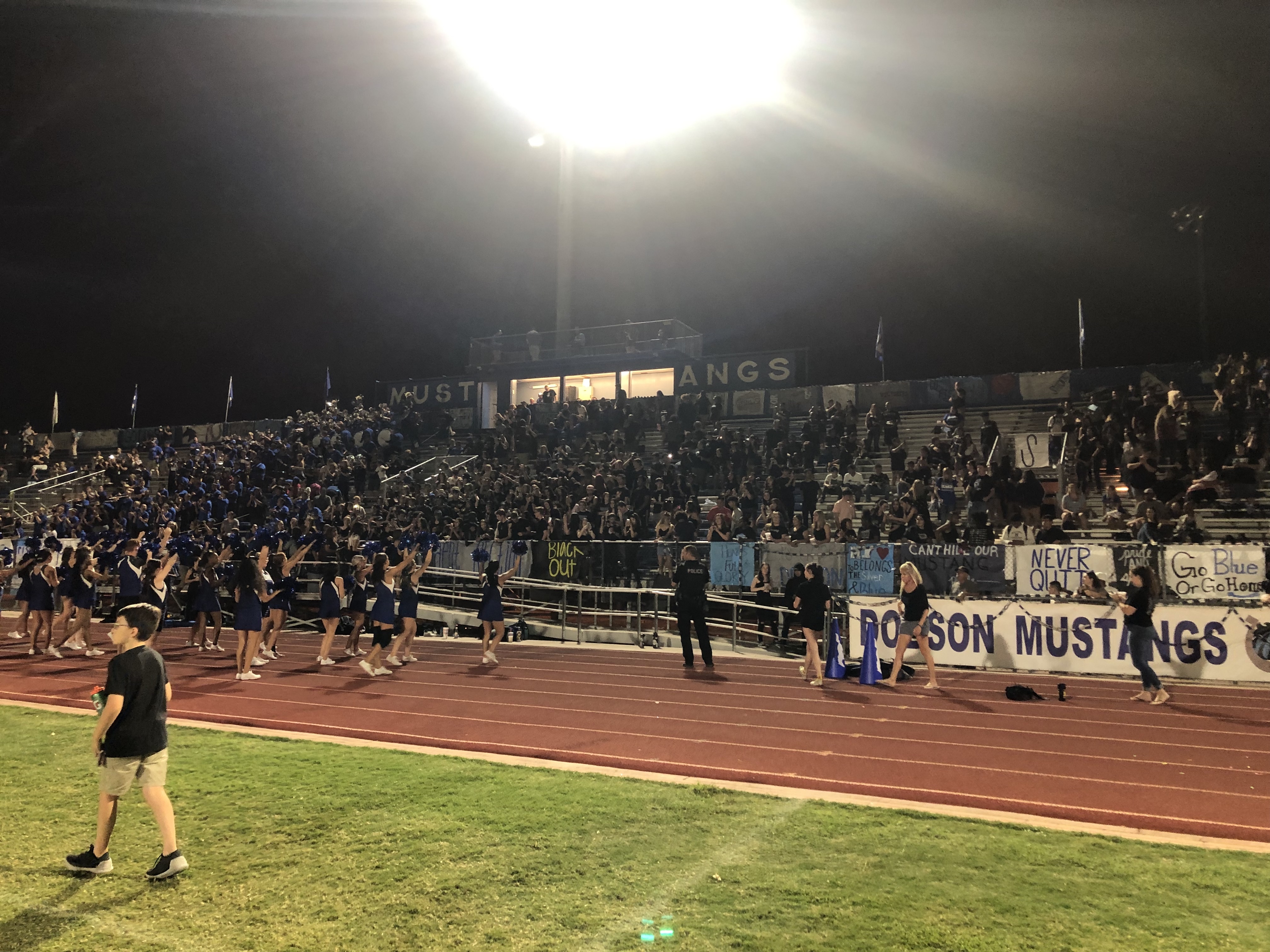 Mike McQuade is an ASU Cronkite School of Journalism student assigned to cover Westwood High School for AZPreps365.com
The Westwood Warriors were not able to capture their first regional game at Dobson on Friday night, losing 40-22 on the Mustangs' homecoming night.
Damyian Duarte, a junior making his first start at quarterback for Dobson this season, accounted for four touchdowns, two passing and two rushing.
Dobson built a 21-0 lead in the first quarter.
"At practice, doing what Coach told me to do, get in as many reps in as quarterback as I could," Duarte said. "Came out here and helped my team get this victory.
"I'm happy that's all I could really say… and I was telling one of the guys I have not won a homecoming game since freshman year."
The Mustangs were coming off a tough 56-0 loss to Red Mountai,n but Coach Bill Godsil looked at this game as a good test to overcome last week's loss.
"We put in a new quarterback and they responded very well with the new formations and the new plays we put in this week," Godsil said.
The quarterback uncertainty was not on the radar for the Warriors, but Duarte's performance blew away the Westwood coaching staff.
"He played like a study today. He's a good athlete and they deserve the win today," Westwood coach Kyle Ide said.
The Warriors offense had trouble finding its rhythm as they went scoreless in the first and third quarters. Ide was not pleased with the Warriors' mistakes.
"We can't fumble the ball twice and expect to win," Ide said.
Warriors quarterback Gavin Letourneau was able to convert three touchdowns in the second and fourth quarters.
"We just have to try and improve, to get healthy and try to overcome beating ourselves " Ide said.
The Warriors (1-4, 0-1) will host Skyline (0-5, 0-0) on Friday.
Dobson (2-3, 1-1) will host Hamilton (5-0, 0-0) on Friday.
---