Brophy dominates in Brophy/Xavier Invitational
September 21, 2019 by Chris Fahrendorf, Arizona State University
---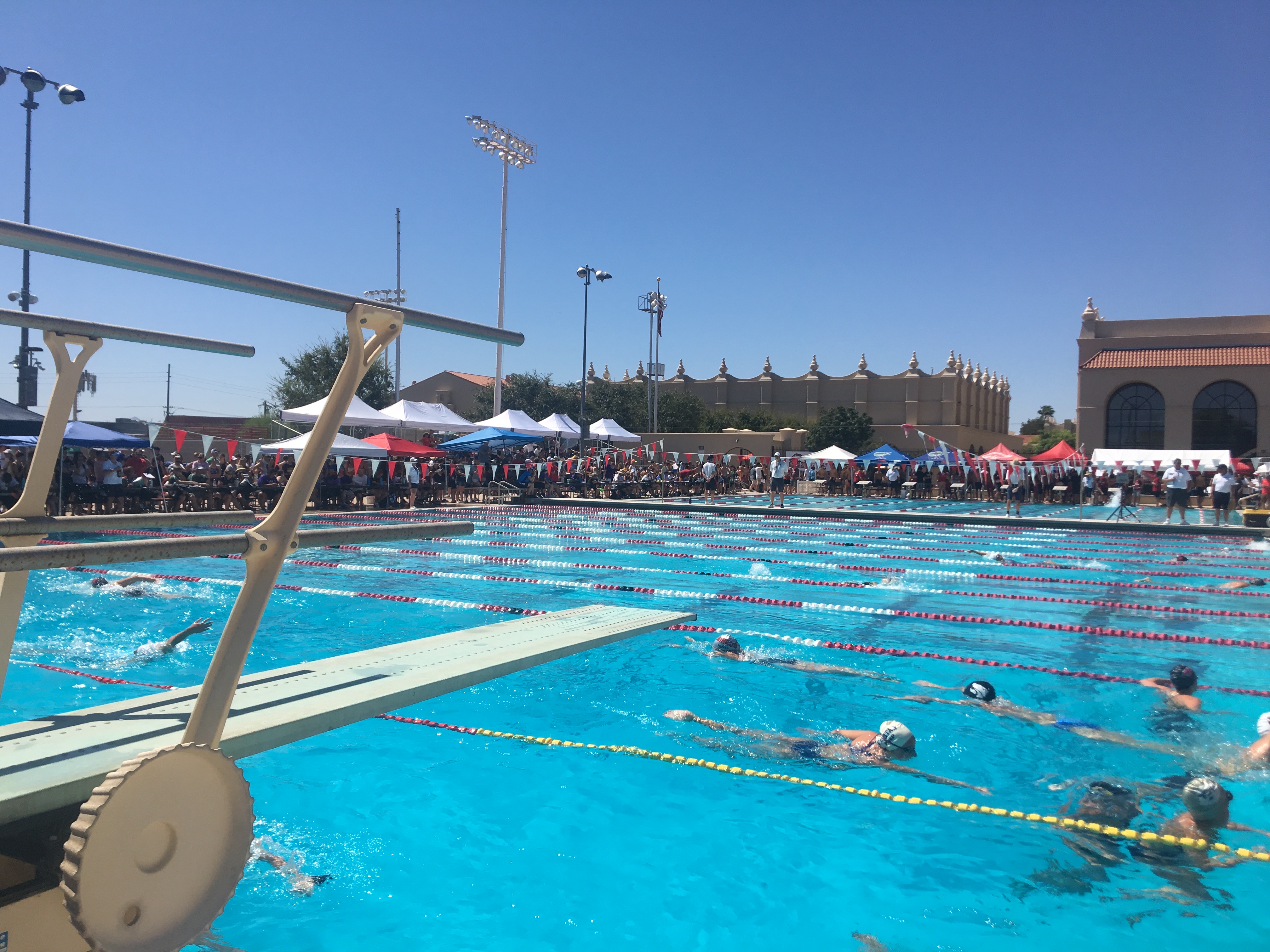 The Brophy Broncos finished first out of 32 teams in the Brophy/Xavier Invitational behind strong performances from senior Matt Milovanovic and junior Kolbe Bayless this weekend.
Milovanovic finished first in both the 200-yard freestyle and the 100-yard backstroke.
"I feel like I had a good week of training," he said. "So going into this meet I felt pretty confident in the work I had done and I felt pretty good in warmups. I knew if I executed in my races I could do exactly what I needed to do to keep the momentum going."
Bayless got the Broncos another first-place event finish in the 100-yard butterfly with a 51.44 time. He said that even though he placed first in the event, the reason Brophy was able to win the meet was because of the entire team.
"Everybody is just contributing as hard as they can to help put it all together," Bayless said. "With your teammates, you really have to trust that each and every one of them is going to give 100 percent all the time. The time doesn't matter. It's more about all the effort you put in. When we all have that mindset, we're all going 100 percent, nothing can go wrong."
The Broncos also set a Brophy/Xavier Invitational meet record when they recorded a 1:35.94 time in the 200-yard medley relay.
Head coach Darren Brubaker said that it meant a lot to set a meet record.
"For almost a year we've been losing that relay," he said, "and it's been a goal of ours to take that back."
"I'm just proud of the way my boys worked," Milovanovic said. "Going in we had the expectation that we wanted to win that relay, we wanted to set that meet record. I think we really executed the way we wanted to."
In the last event of the day, the 400-yard freestyle relay, the Broncos barely finished first ahead of Boulder Creek with a time of 3:09.31. Milovanovic pulled the Broncos ahead during his leg of the race.
"I obviously wanted to catch the guy in front of me, and in order to do that I needed to work my underwaters, hit some fast turns and pick up my tempo," he said. "I would do anything to help my team win. I'm happy we came out on top because it was a real team effort."
Next week, Brophy has a home meet against Corona ahead of the Eagle Invite as part of a demanding schedule.
"A lot of these guys, they're tired," he said. "This is a rough September. You're training hard. Plus, on top of that you got to punch your ticket for state. These guys are just resilient, they got grit, they just need to toughen up a little bit. These next two weeks it's just, let's get through it and get ready for state."
---