Cross Country: North Phoenix Prep standouts Michaela Wahlheim & Jordan Black sweep Los Mezquites championships
September 21, 2019 by Andy Morales, AZPreps365
---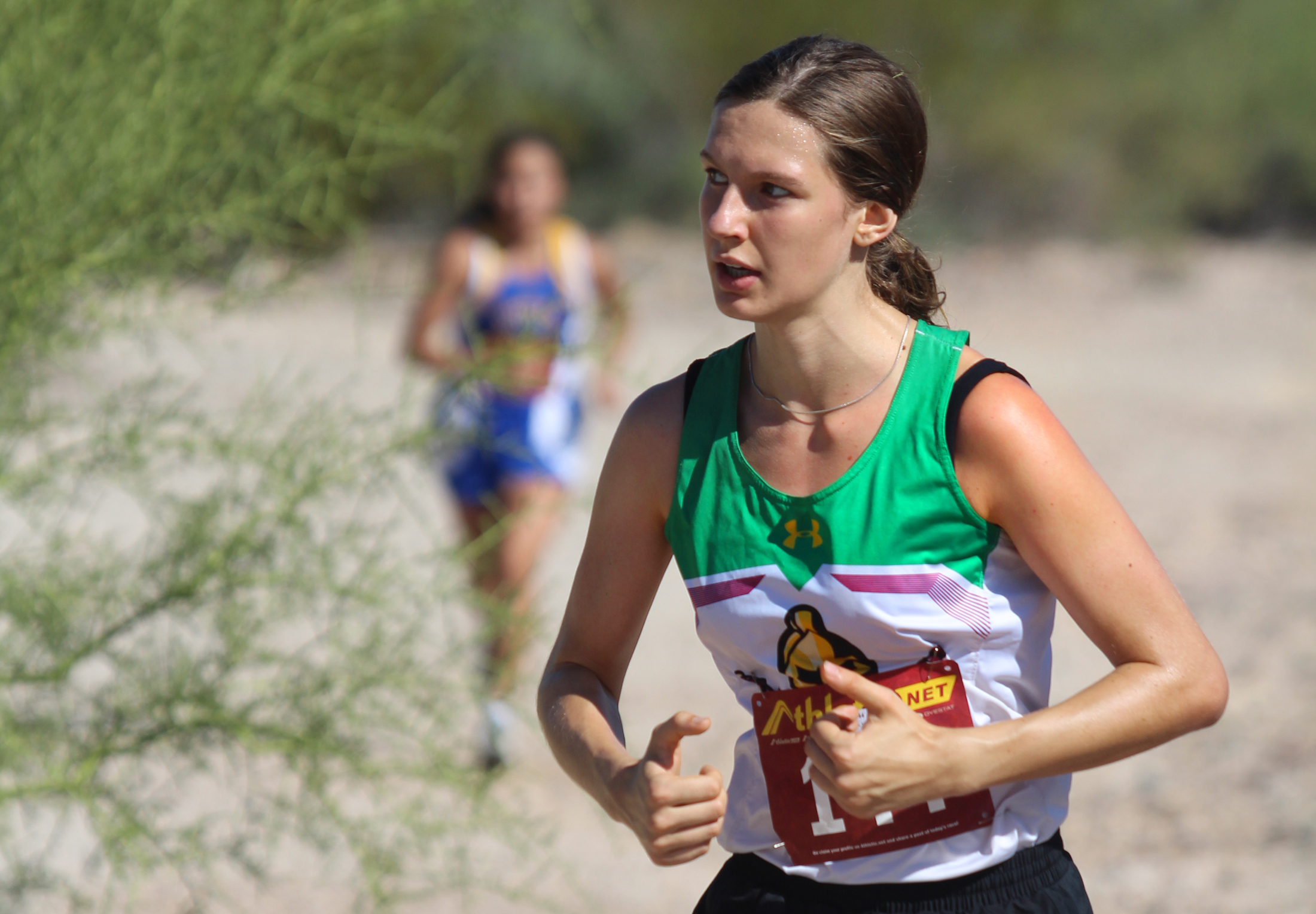 27th Annual Sunnyside Los Mezquites Invitational
Saturday, Sept. 21: Kennedy Park (Sunnyside)
North Phoenix Prep collected lots of hardware at the 27th Annual Los Mezquites Invitational held Saturday at Kennedy Park in Tucson. The Gladiators claimed the team title on the boy's side and swept the individual races with senior Jordan Black (16:51.5) claiming the boys title and junior Michaela Wahlheim (22:57.3) taking the girl's championship.
Typically a distance runner during track season, Wahlheim is entering her first year in cross country and the standout took second at the Fountain Hills Invitational last Saturday and she followed that up with her victory in Tucson.
Black is the defending Division IV state champion and he helped lead the Gladiators to a third place finish at the 2018 state meet and he has had an impressive season this year with a win at the Chandler Invitational two weeks ago and a second place finish last week at the Fountain Hills Invitational where he ran a personal best time of 15:21.0.
The Nogales girls claimed the team title on the girl's side. The Apaches claimed the Old Pueblo championship last week.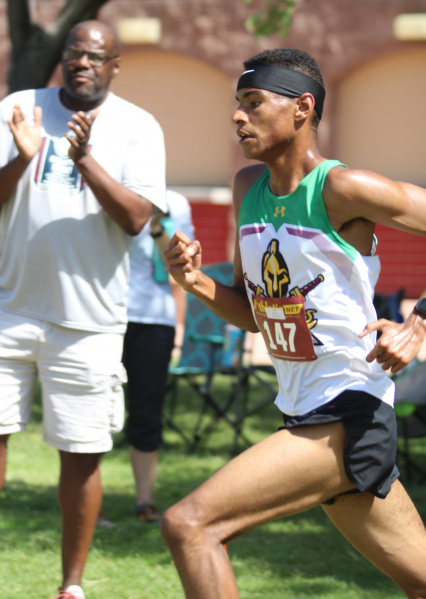 (Jordan Black/Andy Morales/AZPreps365.com)
BOYS TEAM
1.North Phoenix Prep 19
2.Sunnyside 65
3.Tanque Verde 117
4.Flowing Wells 120
5.Nogales 135
6 St Augustine 136
7.Cholla 167
8.Douglas 182
9.Sahuarita 201
10.Catalina 210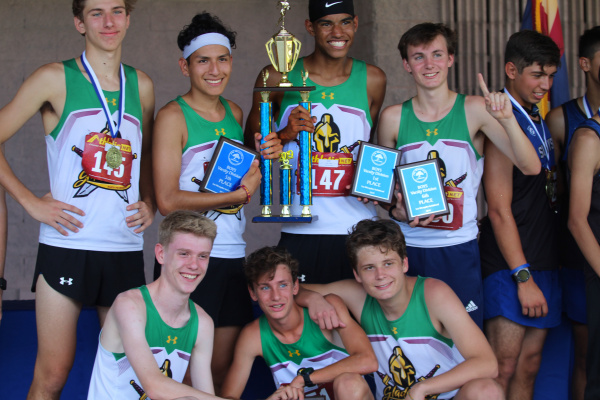 (North Phoenix Prep/Andy Morales/AZPreps365.com)
BOYS INDIVIDUAL
1. Jordan Black, North Phoenix Prep 16:51.5
2. Sammy Rosthenhausler Pueblo 17:50.7
3. Sammy Johnston North Phoenix Prep 18:08.9
4. Adrian Gonzales, Pueblo 18:51.0
5. Rocco Berbetti, North Phoenix Prep 18:56.2
6. Richie Johnston, North Phoenix Prep 19:10.0
7. Adrian Ureta, Flowing Wells 19:12.3
8. Adolfo Loya, Sunnyside 19:18.7
9. Ismael Fernandez, Cholla 19:18.9
10. Diego Acosta, Sunnyside 19:35.0
(Nogales/Andy Morales/AZPreps365.com)
GIRLS TEAM
1. Nogales 38
2. Tanque Verde 67
3. Baboquivari 75
4. Flowing Wells 80
5. Sunnyside 107
6. Cholla 135
CLICK HERE FOR FREE RACE PHOTOS
GIRLS INDIVIDUAL
1. Michaela Wahlheim, North Phoenix Prep 22:57.3
2. Autumn Nelson, Baboquivari 23:08.6
3. Eliza Stowell, Sahuarita 23:16.7
4. Felisha Lerma, Nogales 23:47.1
5. Jenally Barco, Douglas 23:49.1
6. Brenda Torres, St Augustine 23:59.0
7. Brandy Perez, Nogales 24:02.4
8. Zinnia Nielsen, Tanque Verde 24:11.0
9. Guliana Andersen, Flowing Wells 24:24.1
10. Carolina Durazo, Nogales 25:14.8
---