PCDS setter considered the "quarterback" of her volleyball team
September 22, 2019 by Mirabella Miranda, Arizona State University
---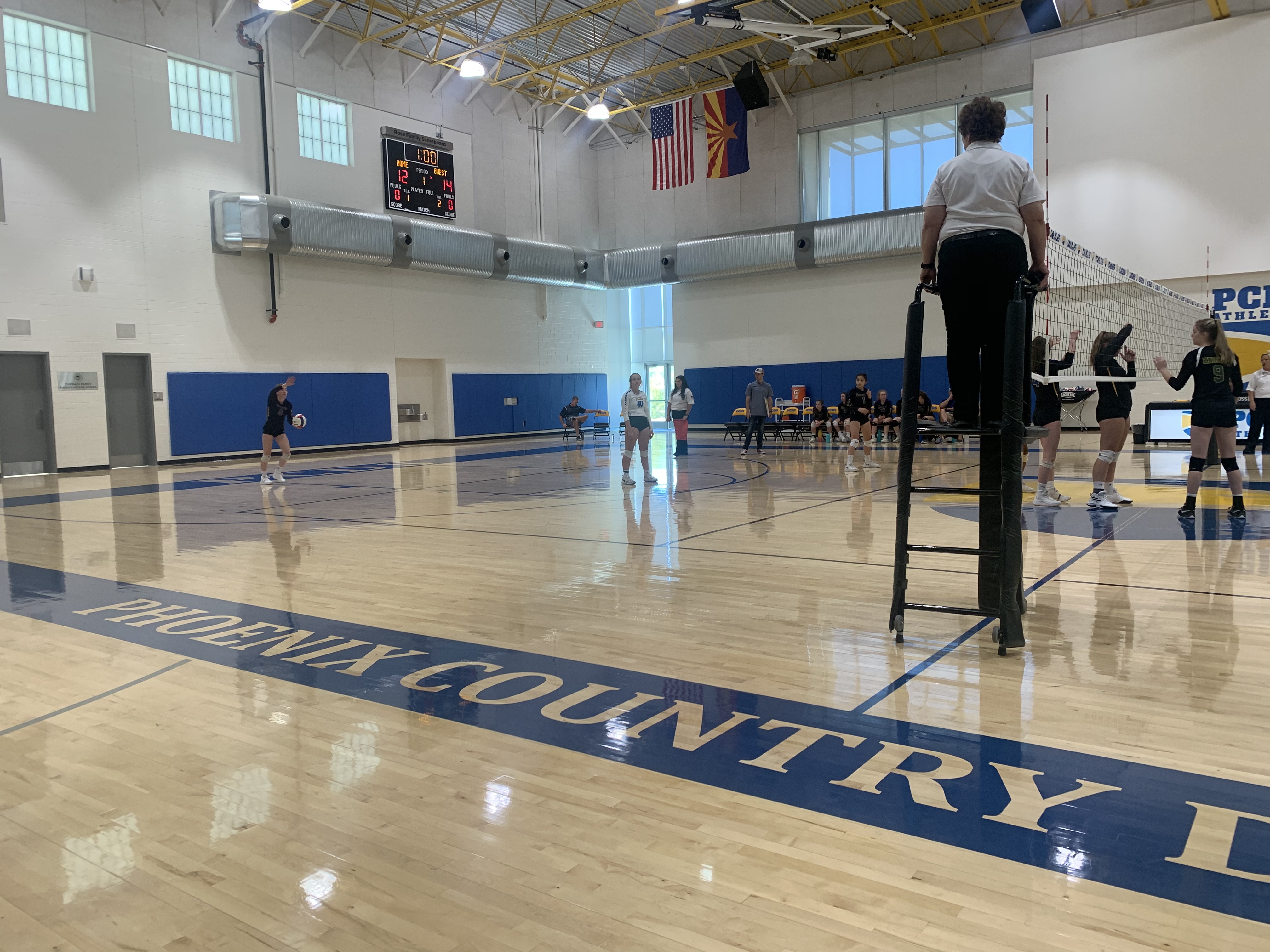 Mirabella Miranda is an ASU Cronkite School of Journalism student assigned to cover Phoenix Country Day for AZPreps365
During an intense game against Gilbert Christian Saturday, Phoenix Country Day School setter Lilly Robinson fought back tears after she was slammed in the face with a volleyball.
But the temporary pain didn't stop No. 5; it fueled her to play even better.
"She got hit in the face and all of the sudden she had magical superpowers," coach Kat Glaeseman said. "She scored like the next eight points after that."
Robinson was stunned by the hit she took to the face which made the ball fly over to the opponent's side of the net.
At such a crucial point in the game, she knew that point could've determined the winner of the game.
"I knew I wanted to win that game really bad," said Robinson when she realized Gilbert Christian hadn't scored.
Although her nose was bruised, pushing through the pain helped her team win that set of the game. PCDS eventually lost the match but won the consolation bracket of its own Desert Classic Tournament.
"She's the quarterback of the team," said Athletic Director Shane Lewis.
Even as a sophomore, Robinson already is becoming a leader on the court.
Robinson cleans up any mistakes and makes the game easier for her teammates.
She is front and center for every game. Her teammates also love having her on the court.
"We have such a good connection and we always know where we are on the court," said teammate Alex Goldstein.
Robinson has always eagerly received feedback from her coaches and fellow teammates so she can continue growing as an athlete.
Robinson already has aspirations to play volleyball beyond high school.
"She can contribute to any team," said Glaeseman.
At just 5-5, the 15-year-old may not be as tall as other players but she has the power and passion to compete with them.
---