Seton Catholic prepares for high-powered Deer Valley
September 22, 2019 by Nick Zeller-Singh, Arizona State University
---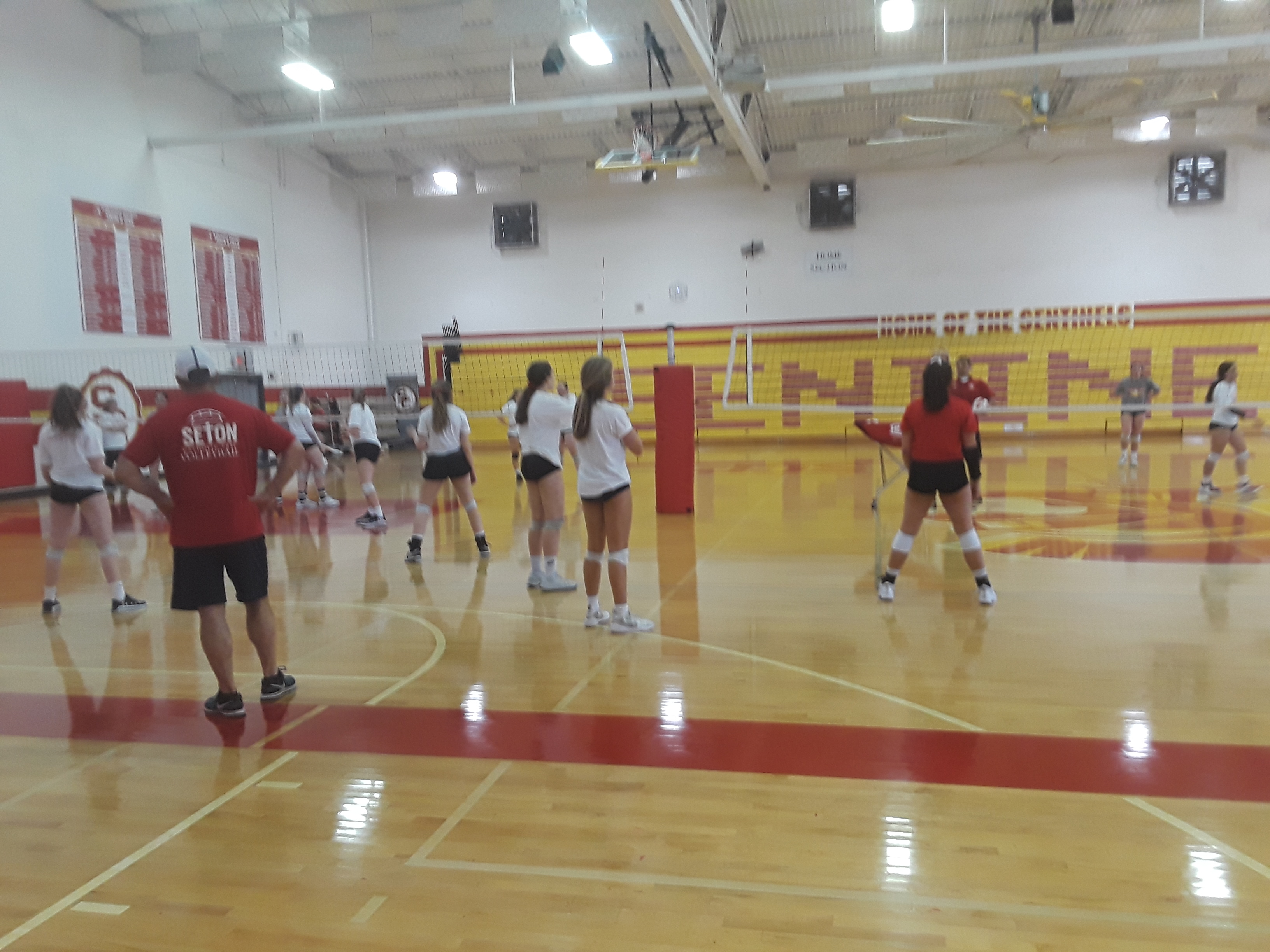 Nick Zeller-Singh is an ASU Cronkite School of Journalism student assigned to cover Seton Catholic Prep for AZPreps365.com
It's time for a litmus test for Seton Catholic. How good are the 5-1 Sentinels?
They'll find out Tuesday when they travel to Glendale to face 6-0 Deer Valley.
"I think they're better than their record," said coach James Johnson.
A quick start is critical for Seton Catholic.
"We are going to have to go in there and quickly try to control the game, to control the emotion of the stands, and take advantage of us playing well," said Johnson.
The Skyhawks have either won 2-0 or 3-0 in eight of their 10 matches.
Sophomore Rachal Martinez said the Sentinels need to bring their A-game if they want a shot to steal the match.
"I think taking every point seriously, going after every ball, and playing intensely," said Martinez. "We should have our intensity up the entire game."
The Skyhawks boast star-studded players.
Senior Savannah Davis and junior Bailey Fuches are the cornerstones of the Skyhawks offense. They are two of the top three players in killing percentage in Conference 4A.
Even though the two players seem unstoppable, junior defensive specialist Andrea Venable believesher team can handle the dynamic duo.
"We are definitely going to have to put up some really strong blocks," said Venable. "We will be making sure that our passing is doing really well and getting our feet set."
The Sentinels 15 blocks, 23rd best in the conference, put them at an average of 0.8 blocks per set. It has been a weakness so far, but Martinez believes her team can handle the high-powered offense.
"I think that our blocking has been improving the whole season and we have a great back row defensive lineup," said Martinez.
Defensively, the Skyhawks have two of the top10 in blocks and one in the top 10 in digs. With a smooth passing offense, the Sentinels know their style of play can open lanes for kills.
"We need to find shots where it's open and make sure we are covering a lot," said Venable. "If we do get blocked we can get the ball right back up and send it over."
---