Ironwood confident despite difficult matchup ahead
September 22, 2019 by Savannah Nugent, Arizona State University
---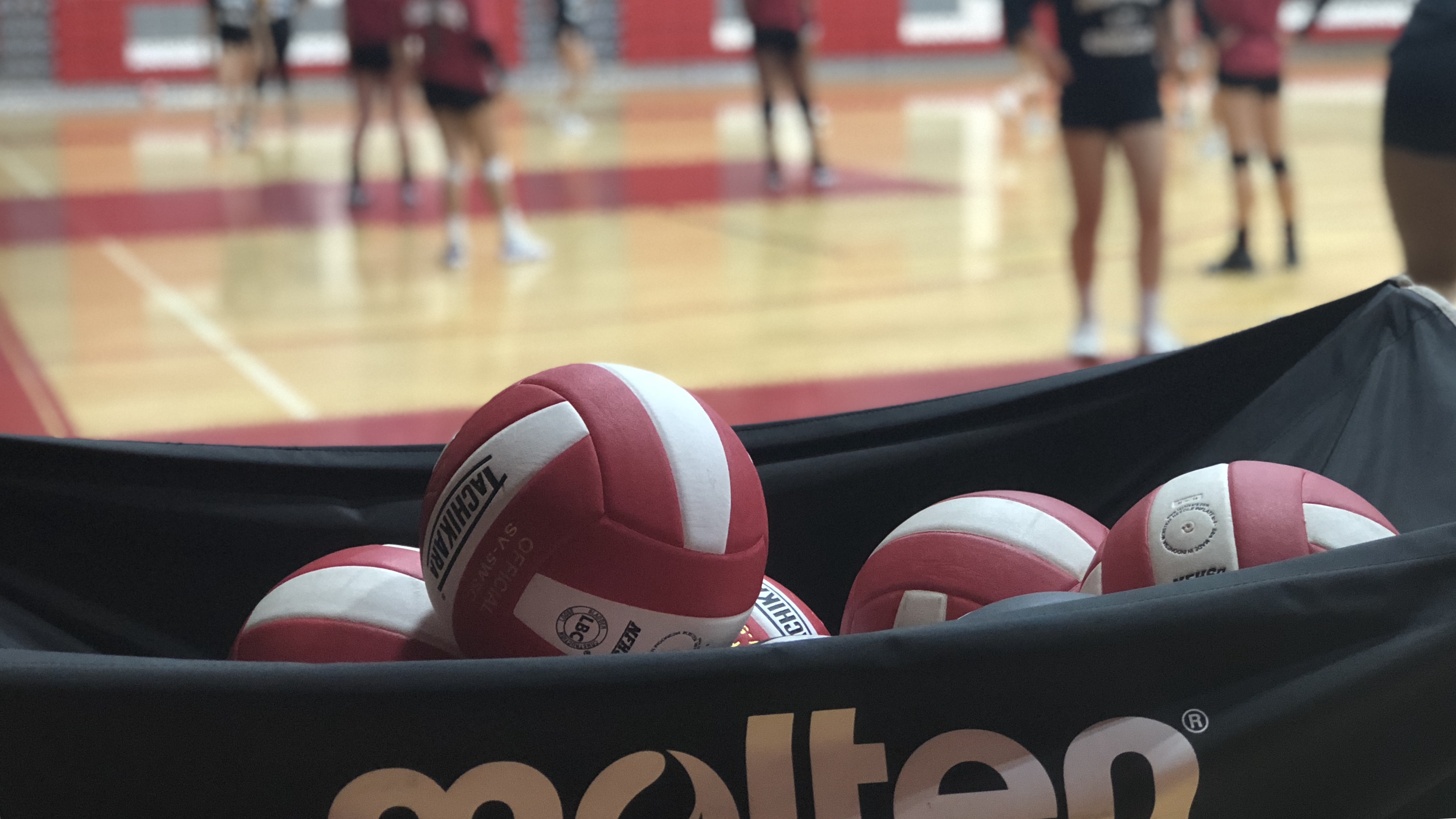 The nerves are high for members of the Ironwood girls volleyball team. They are anxiously waiting to step onto the court Monday night for their toughest game of the season thus far versus Sunnyslope.
So far this season, the Ironwood Eagles have a 7-6 record after winning their last two games versus Cienega and Maricopa, 3-0. The Sunnyslope Vikings (14-5) also won their last two matches, beating Gilbert, 3-1, and Sunrise Mountain, 3-2.
The Eagles will have to go on the road for the 6 p.m. matchup on Monday.
In previous seasons, the Vikings have not been an easy opponent for the Eagles. Last season, the Eagles dropped both matches to the Vikings, 0-3. They did the same in 2017.
Team libero Mallory Rich said the game on Monday is "not necessarily a rival game, but a 'want to go get back' game."
Rich leads the team in digs and service receptions, tallying 132 digs for an average of 4.1 digs per set while also averaging 4.8 service receptions per set for a total of 154.
"So far, my performance has been good," said Rich, but, "something I need to work on is my faster passing. If I have a faster pass, I can speed up the set and get the defense off track."
Rich is also preparing for the game mentally.
"I'm just remembering specific things that happened last year that could probably help us out this year towards them," Rich said. "For example, our energy. We just had super good energy and we did not get down on each other or ourselves, so that helped us out and we actually put more points on the board then we expected."
Outside hitter Mya Jones said she has been preparing for this matchup by working harder in practice. Jones is trying to get her stamina up so she does not get as tired during games.
Jones leads the team with168 attacks and 15 aces, averaging 0.5 per set.
Opposite and outside hitter Kaylee Logan said she is also satisfied with her game so far, especially compared to last season.
"It just feels a lot more consistent and fluid," she said, "especially with the girls that I am playing with."
Head coach Lisa Lopez said the team's strength this season is their chemistry, but Logan notices that in the Sunnyslope girls as well. Logan said the Sunnyslope girls have been playing volleyball together longer than most teams have, "which makes them play better together."
Lopez said although some may view this as weakness, another strength they have heading into this matchup is they have nothing to lose.
"We are coming in as the underdog and have much to prove, not only to ourselves, but to everyone else in attendance," she said, but she knows, "each athlete is ready and prepared to go in the game whenever needed.
"I anticipate our passers to be accurate, our setters to be quick, and our attackers to be strong."
---