Photos: Arizona Lutheran vs. Tempe Prep
September 26, 2019 by Wade Bebee, Arizona Lutheran Academy
---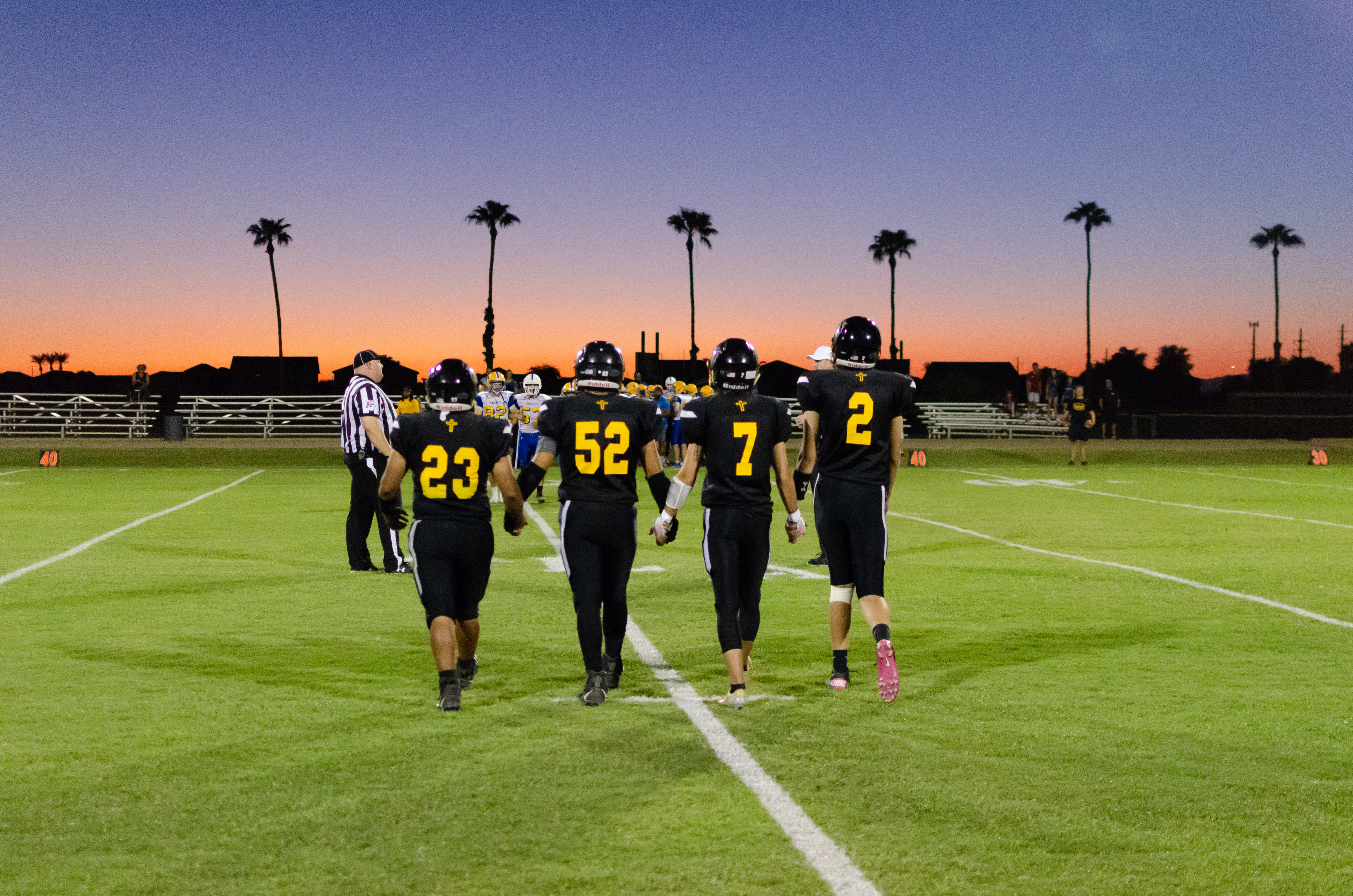 Wade Bebee attends Arizona Lutheran Academy (ALA) and is a member of the AIA's Student SID program.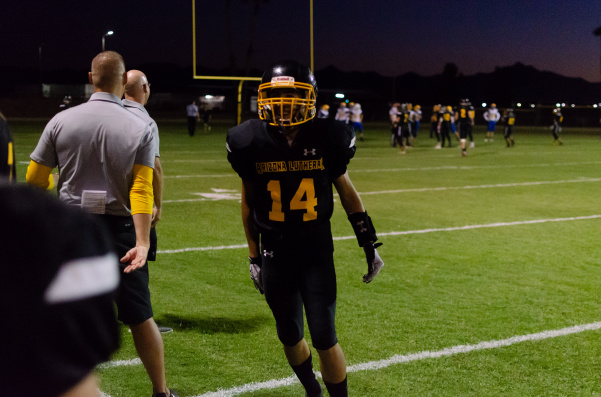 Running back and Defensive back Jacob Holguin celebrates 77 yd kickoff return.
Arizona Lutheran's Hype Zone raises the hype during black out game.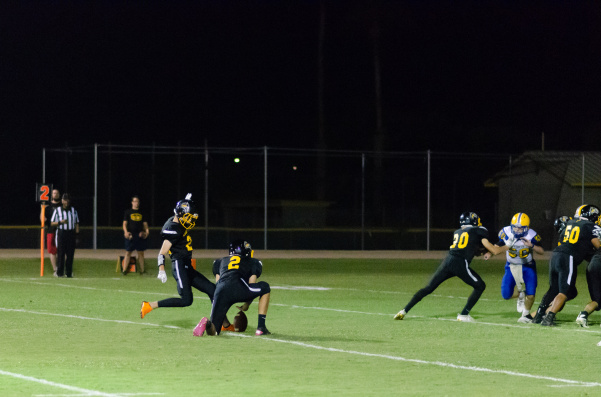 Tight end and Defensive back Luke Grippo kicks the extra point.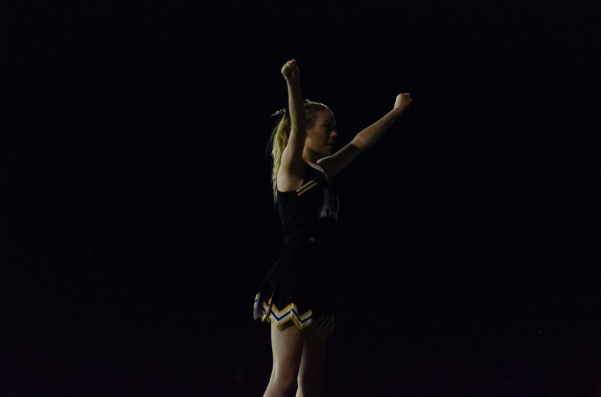 Cheerleader Ashley Klebenow showing her school spirit.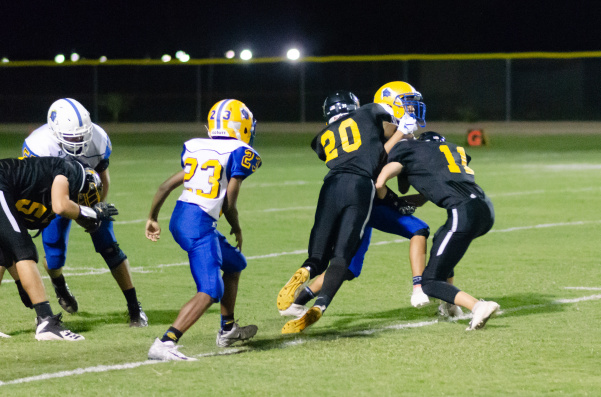 Teammates Jack Schaumberg and Gabriel McKenney work together for the tackle.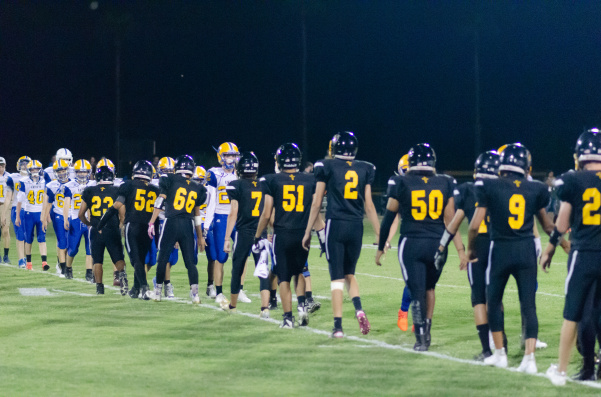 In good spirit, both teams congratulate each other as ALA triumphs 59-0.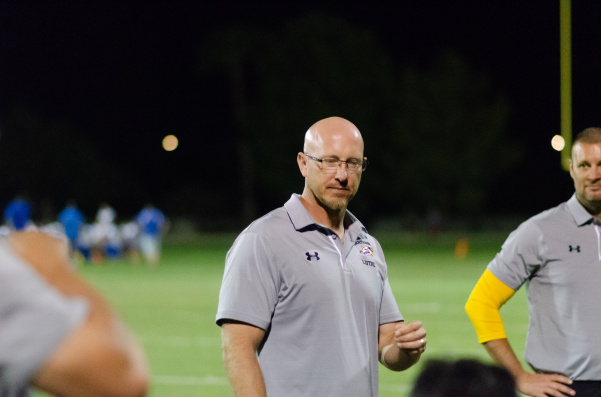 Coach Peter with words of praise in post game huddle.
Photography by Wade Bebee using a Nikon D7000 with a Nikon 85mm 1.8 lens.
---