Seton Catholic running back strives for more than the end zone
October 1, 2019 by Jake Santo, Arizona State University
---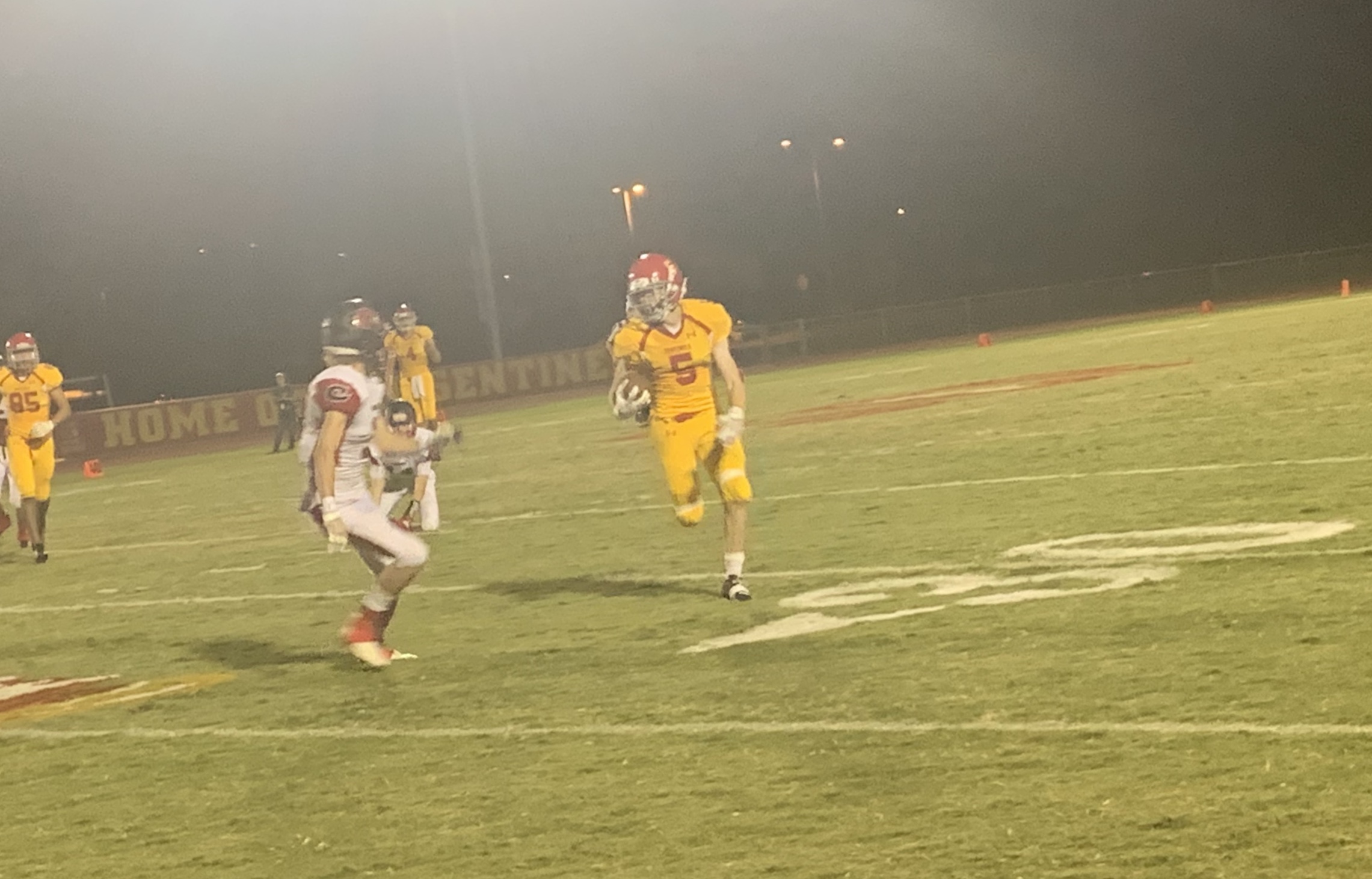 Jake Santo is an ASU Cronkite School of Journalism student assigned to cover Seton Catholic Prep for AZPreps365.com
Mikey Castro has always been an afterthought. From his earliest memories of Pop Warner, Castro watched as others tried to replace him on the football field. These days, Castro finds comfort silencing his critics while bolting past defenders on Friday nights.
The sophomore has been the catalyst for the Seton Catholic offense this season, collecting 11 touchdowns in five games. In part of Castro's production, the Sentinels find themselves atop the 4A Desert Sky Conference with a record of 4-1.
"Keep trying to prove all the doubters wrong, especially being at the 4A level," Castro said. "Some think 4A is smaller, so it doesn't matter. We still have pretty big schools that we still need to beat."
While not known as a talker, Castro speaks louder with his actions on and off the field.
"He doesn't say much, he just puts his head down and goes to work," said friend and teammate Michael Williamson. "He is competitive."
This competitiveness drives Castro to challenge himself and his peers.
"I remember last year, we were doing like a hitting drill, because like most of us hadn't played tackle football before," said Williamson. "And someone said something about Mikey. And the whole team laughed at him. The next play he just stiff-armed the guy and put him right into the ground. And everyone's like, 'That's pretty much it.'"
Castro's presence and competitive demeanor permeates through the coaching staff, including running back coach, Michael Huffman.
"I think he has a desire to be good. He wants to be good. He wants to play beyond this level," Huffman said. "And that's things we talk about all the time. It is not just when he gets the ball, but it's what he does when the ball isn't in his hands. Every day he is going out there to make himself better so that's what I've said. He's very mature for his age. He knows where he wants to go."
Castro has a vision for his future, the dream of playing collegiate football at the Division I level. He looks to surpass his family's past athletic achievements.
Growing up in an athletic family, Castro grasped upon his sports pedigree. Castro's father played football at Hamilton, one uncle played at Seton, another uncle played at Higley and now Castro at Seton.
"I'm just trying to play football as long as I can," Castro said.
With a quiet manner, relationship-building has not been a challenge for Castro with his fellow teammates. He considers himself close with the team, especially with the players who block for him up front. Castro said the linemen come over to quarterback Joey LaLicata's house each Monday as a bonding experience and thank them for everything they do for the skill positions.
"They're doing pretty good. They're all physical. They know how to make holes for me. They're good on and off the field. A couple of linemen help me in school and they're very supportive."
The best way to describe Castro is humble.
"Mikey is quiet. He's a quiet kid so he's not like an outwardly vocal leader," Huffman said. "But the kids on this team definitely respect him. And they definitely know that he comes to play. We just got to see him play his first time on defense Friday night and you know, he had an 80-yard interception return for a TD, so he definitely a leader because of his play. The kids look to him."
---