Week 8 Football Walk Through Oct. 11
October 8, 2019 by Les Willsey, AZPreps365
---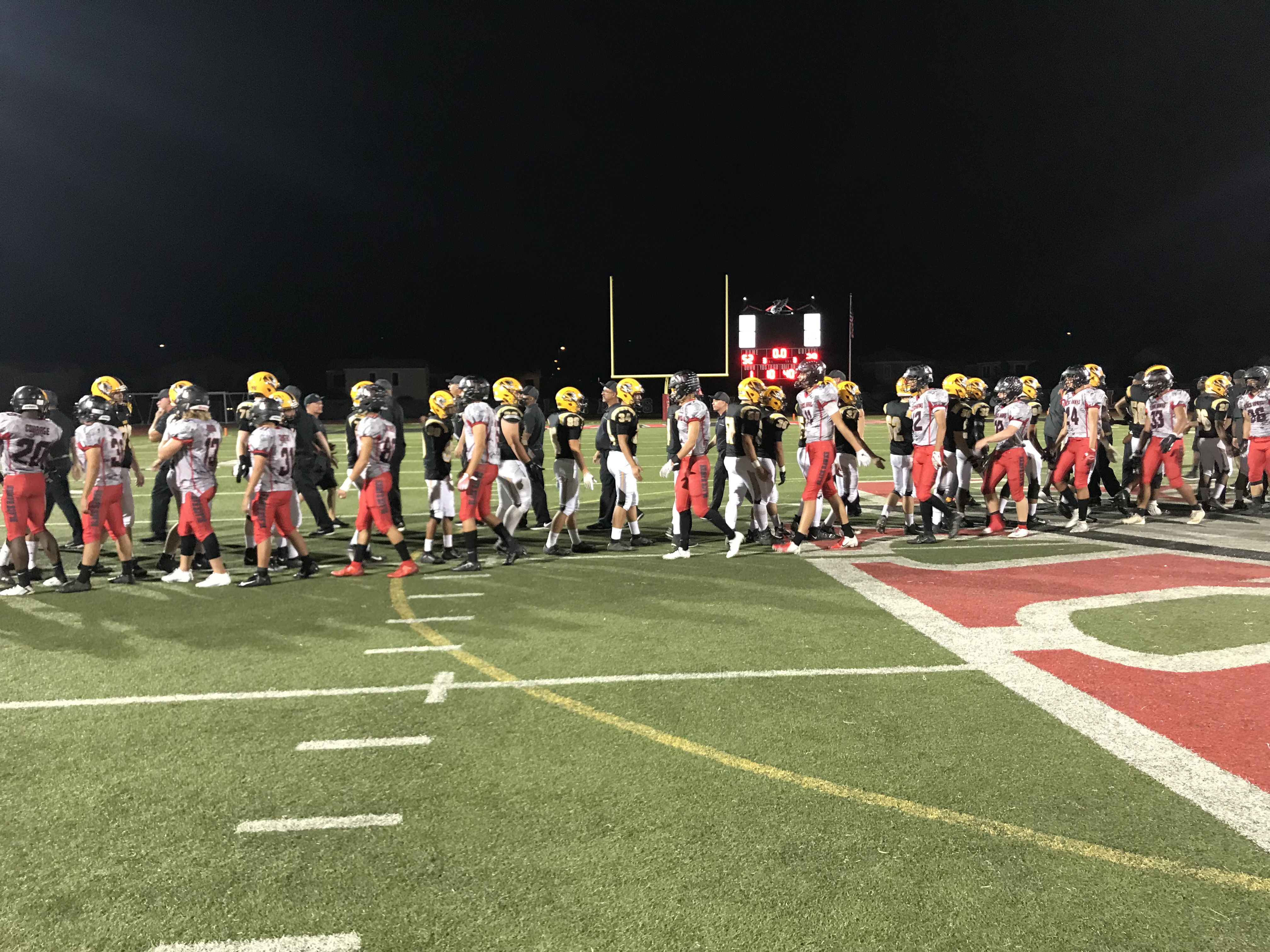 It's a rather quiet week with many schools enjoying a bye as fall break continues or kicks in at some locations.
A few of the top games this truncated week::
Notre Dame Prep puts its 32-game, regular-season winning streak on the line hosting Horizon. Horizon gave Notre Dame Prep one of its better games last year. Both are currently top-four teams in the 5A power rankings and in the hunt for Open Division consideration with Notre Dame No. 4 and Horizon No. 11.
Chandler and Brophy Prep are the only unbeaten teams in 6A. Brophy came up short by a lot in last year's game, but new coach Jason Jewell's squad was outstanding in knocking Hamilton from the unbeaten ranks last week at Hamilton. Brophy has allowed just 36 points in seven games; Chandler tallied more than twice that last week in its 84-49 shootout with Perry.
Brophy to be sure will be an underdog, but we should find out if Chandler is unstoppable and/or if Brophy can hang with or keep Chandler to at least a medium output. The Wolves' season low point total is 31 and are averaging 57 per game. Over the last five that average is 62. If the Open Division playoffs began today these teams would meet.
Marcos de Niza is emerging as the second-best team in the 4A Desert Sky behind Saguaro. The Padres surpassed last year's win total (3) by taking down Seton handily last week. Marcos de Niza's two losses are to 5A schools (McClintock and Sahuaro). Marcos hosts Poston Butte (3-3) this week and all its remaining opponents are .500 or better.
Arcadia and Seton aim to get back on track in their 4A Desert Sky clash this week. Arcadia lost in the final minute to Mesquite. Last year the Titans began the season 5-0 and finished 6-4 just missing a postseason berth. For Arcadia to take the next step it must knock off a playoff-caliber team or two.That didn't happen last year.
Open Division update:
October 1 top 16 rankings - 1. Chandler, 2. Salpointe. 3. Hamilton. 4. Pinnacle. 5. Centennial. 6. Notre Dame Prep. 7. Sahuaro. 8. Campo Verde. 9. Saguaro. 10. Horizon. 11. Canyon del Oro. 12. Red Mountain. 13. Desert Vista. 14. Brophy. 15. Cactus. 16. Queen Creek.
October 8 top 16 rankings (current) - 1., Chandler. 2. Sapointe. 3, Centennial. 4. Notre Dame Prep. 5. Saguaro. 6. Campo Verde. 7. Pinnacle. 8. Brophy. 9. Hamilton. 10. Canyon del Oro. 11. Horizon. 12. Red Mountain. 13. Sahuaro. 14. Queen Creek. 15. Higley. 16. Chaparral.
Biggest rises - Brophy 14 to 8 and Saguaro 9 to 5. Biggest drops - Hamilton 3 to 9. Sahuaro 7 to 13. No teams with two losses are in top 14. Only teams with two losses in top 16 are No. 15 Higley and No. 16 Chaparral.
This week's game - on Oct. 11
6A
Chandler (6-0) at Brophy Prep (7-0) - Last year Chandler won, 56-7
Sandra Day O'Connor (1-5) at Chaparral (4-2) - Last year Chaparral won, 40-37
Mountain Pointe (1-5) at Desert Vista (4-2) - Last year Desert Vista won, 28-27
Basha (4-2) at Hamilton (6-1) - Last year Basha won, 35-28
Mountain Ridge (5-2) at Pinnacle (5-1) - Last year Pinnacle won, 56-7
5A
Desert Mountain (2-5) at North Canyon (1-6) - Last year Desert Mountain won, 42-0
Horizon (5-1) at Notre Dame Prep (7-0) - Last year Notre Dame Prep won, 51-35
Cactus Shadows (3-3) at Paradise Valley (5-1) - Last year Cactus Shadows won, 27-20
4A
Dysart (0-7) at Apache Junction (4-2) - Last year Apache Junction won, 55-34
Cortez (0-6) at Combs (3-3) - Last year Combs won, 43-0
Poston Butte (3-3) at Marcos de Niza (4-2) - Last year Poston Butte won, 31-15
Arcadia (5-2) at Seton Catholic (4-2) - Last year Seton Catholic won, 57-29
Moon Valley (1-5) at Tempe (4-2) - Last year Tempe won, 34-15
3A
Coolidge (6-1) at American Leadership-Ironwood (0-7) - Last year Coolidge won, 56-12
San Tan Foothills (2-4) at American Leadership-Queen Creek (6-0) - Last year ALA Queen Creek won, 48-17
Benjamin Franklin (6-0) at Florence (1-5) - Last year Benjamin Franklin won, 49-12
Coronado (0-6) at Fountain Hills (2-4) - Last year Fountain Hills won, 17-0
Valley Christian (4-2) at Odyssey Institute (5-1) - Last year Valley Christian won, 35-12
Arizona College Prep (5-1) at Paradise Honors (2-4) - Last year ACP won, 27-21
2A
Globe (3-3) at Chandler Prep (4-3) - Last year Chandler Prep won, 25-21
Scottsdale Prep (3-2) at North Pointe Prep (4-2) - Last year North Pointe Prep won, 52-14
---