Coronado looking to bounce back after bye week
October 8, 2019 by Gareth Kwok, Arizona State University
---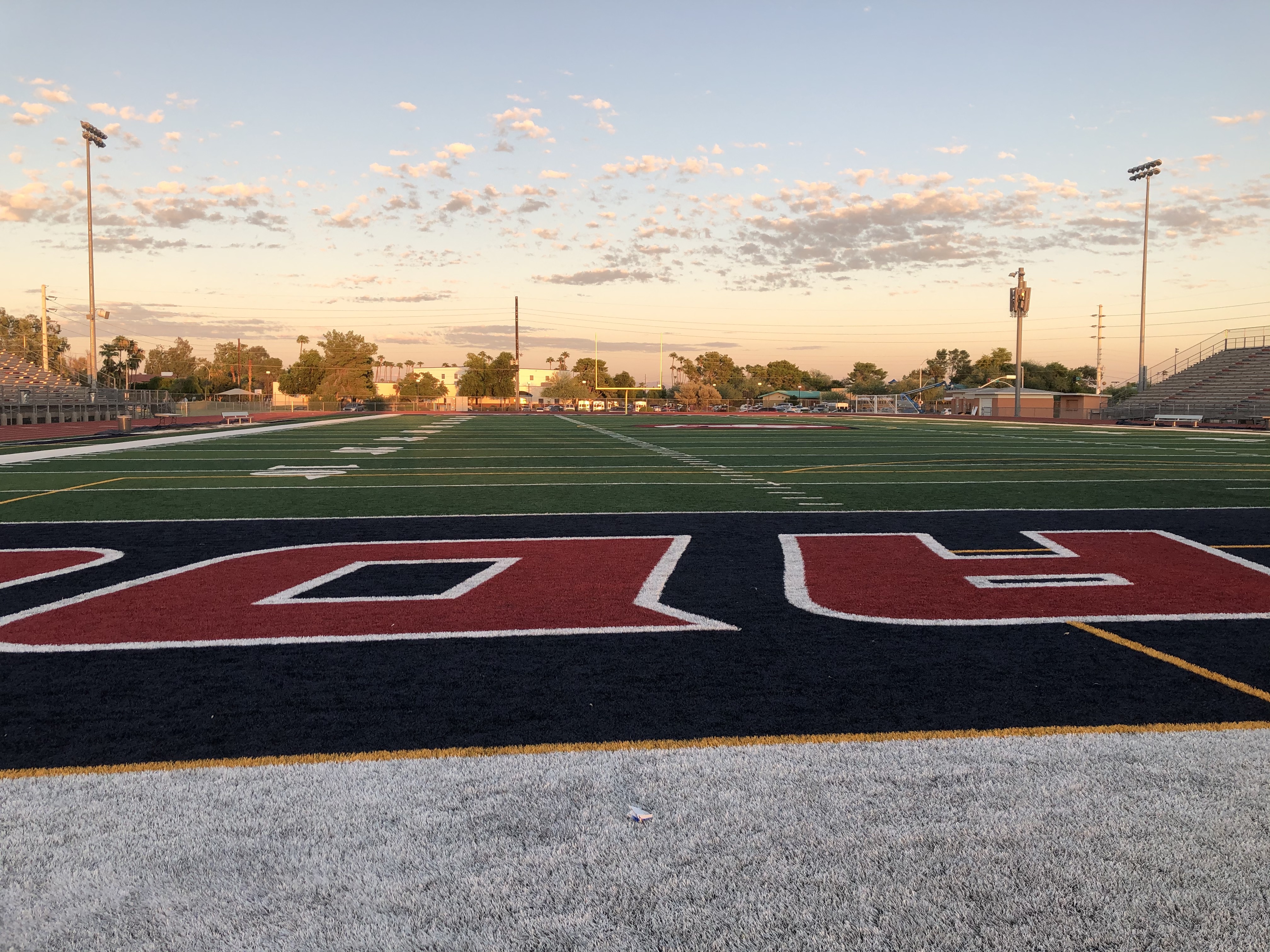 Garth Kwok is an ASU Cronkite School of Journalism student assigned to cover Coronado byAZPreps375
Coronado spent its bye week going back to the basics as it still looks for its first win. The Dons (0-6) have used the extra rest by focusing on staying simple as it prepares for Friday's game versus Fountain Hills (2-4).
"My main focus this week has been back to basics, back to what we're trying to do, back to execution and coming closer together as a team and working on our culture as a team," offensive coordinator and assistant head coach Joshua Denhalter said. "I think it's important on a bye week like this, especially when we have had our struggles because ultimately, we are out here as a group of individuals that is trying to become something more. We're trying to become a team and we're trying to become a family."
Coronado has given up 50 plus points in the last three games. However, the offense has put up 36 points in the last two games but LeBlanc is still looking for more from his offense.
"I would love to see us finish off drives in the end zone," LeBlanc said. "I would love to see that with a couple of different kids and spread the wealth and let these kids experience that. They've earned it. Hopefully they can reap some of those benefits from their hard work."
LeBlanc also wants to see better tackling out of his defense.
"We've made some big plays but we've missed some tackles," LeBlanc said. "If we had that, the game could've gone a different way. I think if we can shore that up a bit, we can be in a better position."
Senior quarterback Juan Booth took the reins in mid-September and has thrown for an average of 250 yards, according to Denhalter, and this is all behind a young and inexperienced offensive line.
"This is [Juan's] fourth game and he's doing a great job," Denhalter said. "We need to have more success as a team and put more points on the board but you still got to appreciate the little successes you have along the way. He has the tools to succeed; it's more of how can we read defenses better and how can we identify coverages better."
LeBlanc agrees with his offensive coordinator.
"Juan is progressing," LeBlanc said. "There's a lot that goes on that position's plate and so there's a lot he has to contend with. Not everybody understands that and he's coming along nicely. He's making some plays when he needs to and he's handling that and responding to the pressure pretty well."
Senior team captain Mikel James has noticed an improved rapport among the offensive and defensive units.
"I feel like we have tons more chemistry," James said. "Especially with the backs and the line, we have pretty good chemistry. The secondary is bonding a lot more. It's all through playing time and everything."
Coronado has four games left to play and it's all about trying to finish strong with the season coming to a close. A win would not hurt, either.
"We can compete and we've shown that early on," LeBlanc said. "It's just that we have to be able to sustain and play a full game. It's a work in progress and the younger kids are learning that and we're showing them there are areas we're succeeding in. We just got to seal the deal."
---