VB: Scottsdale Christian protects top ranking in 2A
October 9, 2019 by Les Willsey, AZPreps365
---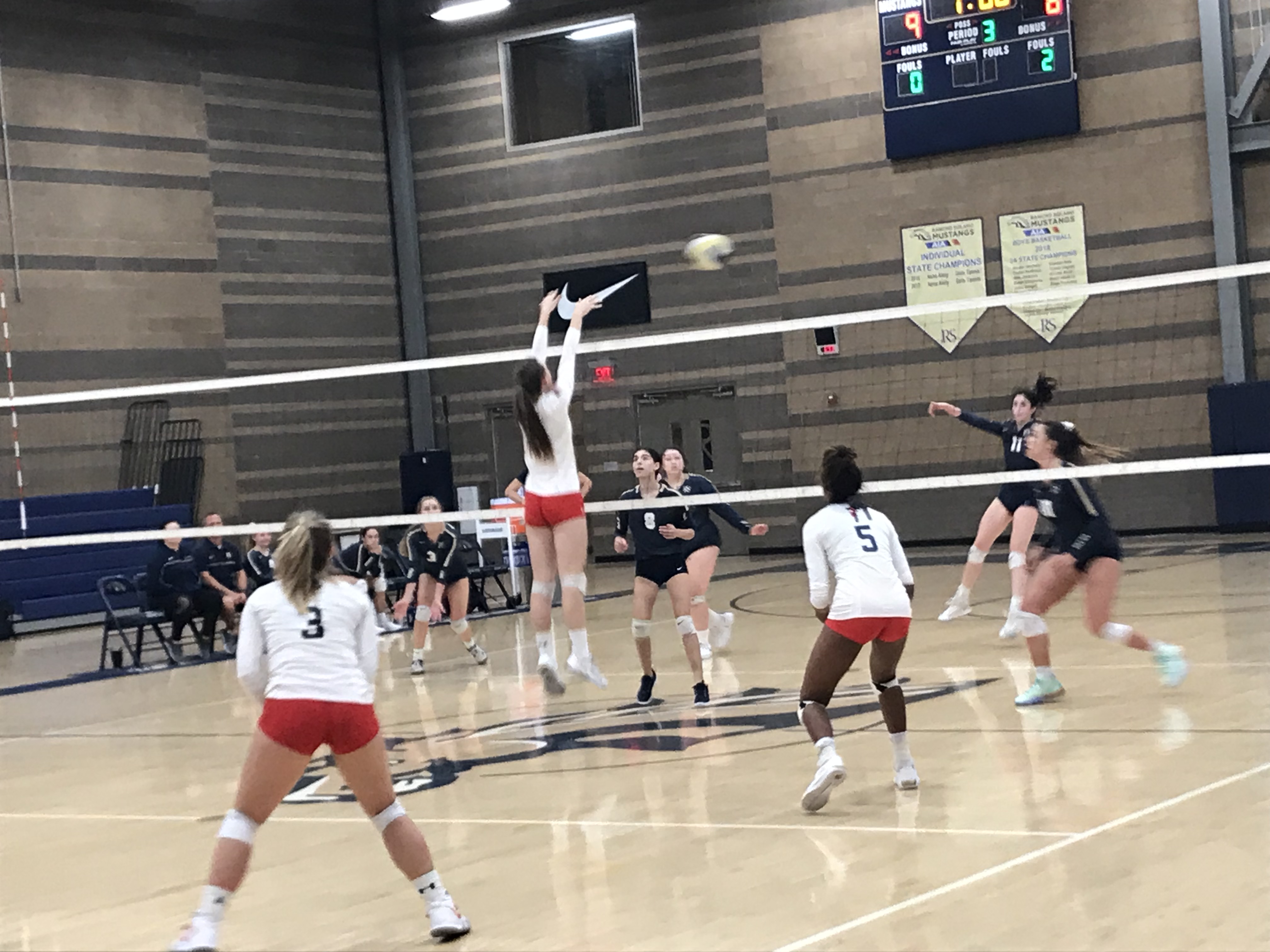 Top-ranked Scottsdale Christian continued to roll in its power-ranking schedule Wednesday night as the defending 2A state champs dealt region rival and #4 Rancho Solano its first power-ranking loss. Scores were 25-21, 25-19, 25-16 in the 2A Metro Region contest at Rancho Solano.
Scottsdale Christian made it wins in back-to-back nights both on the road. The Eagles swept Santa Cruz Valley Tuesday. SCA advanced to 11-5 overall, 9-0 in power-ranking matches and is 1-0 in region play. Rancho Solano fell to 16-9, 10-1 prm and 1-1 in region.
Scottsdale Christian managed to distance itself from Rancho Solano at different intervals of each set. A 9-4 run with a 15-14 lead in the opening set was keyed by four kills by Kylie Lynne.
The second set was all SCA with senior middle Caroline Montgomery serving three early aces to build a 6-1 lead. The advantage was 21-12 late before Rancho made a small run late. Six SCA players had kills in the set - none more than two.
The final set saw Rancho Solano with control and a lead at 12-9 mid-set. Four aces -- two each from the Mustangs' Luci Roberts and Bela Potocnjak - were the impetus.
From there Scottsdale Christian senior outside hitter Taylor Raiola became the difference. Raiola, an Air Force commit, registered eight of her match-high 14 kills in the set. Three of the blocks were part of a 9-0 run that put the Eagles on track for the sweep.
"When we were in system we were fine and we did much better as the third set went on," Scottsdale Christian coach Kim Ohlinger said. "Taylor is our go-to. She's a fun, hard-working kid and a very good leader."
Lynne, along with some key kills in the opening set, led SCA's defense with 12 digs. Sophomore setter Lexi Lambert collected 21 assists.
The Mustangs played with one of its starters, which has consistently been six players with four junior varsity players suiting up as back-ups. Rancho Solano coach Emily Crevelone said her team is still striving for a missing characteristic.
"We haven't really picked up the confidence we need when playing big matches," Crevelone said. "The more we play see better teams the more we have a chance of gaining that. We struggled in our strengths tonight."
Rancho Solano's attack focused on three players. Amanda Koath and Mehek Sumar had 7 kills each unofficially and Potocnjak added six kils and chipped in with a team-high five aces.
---