O'Connor's Erickson is in Colombia with U.S.A. Softball
October 13, 2019 by Jose Garcia, AZPreps365
---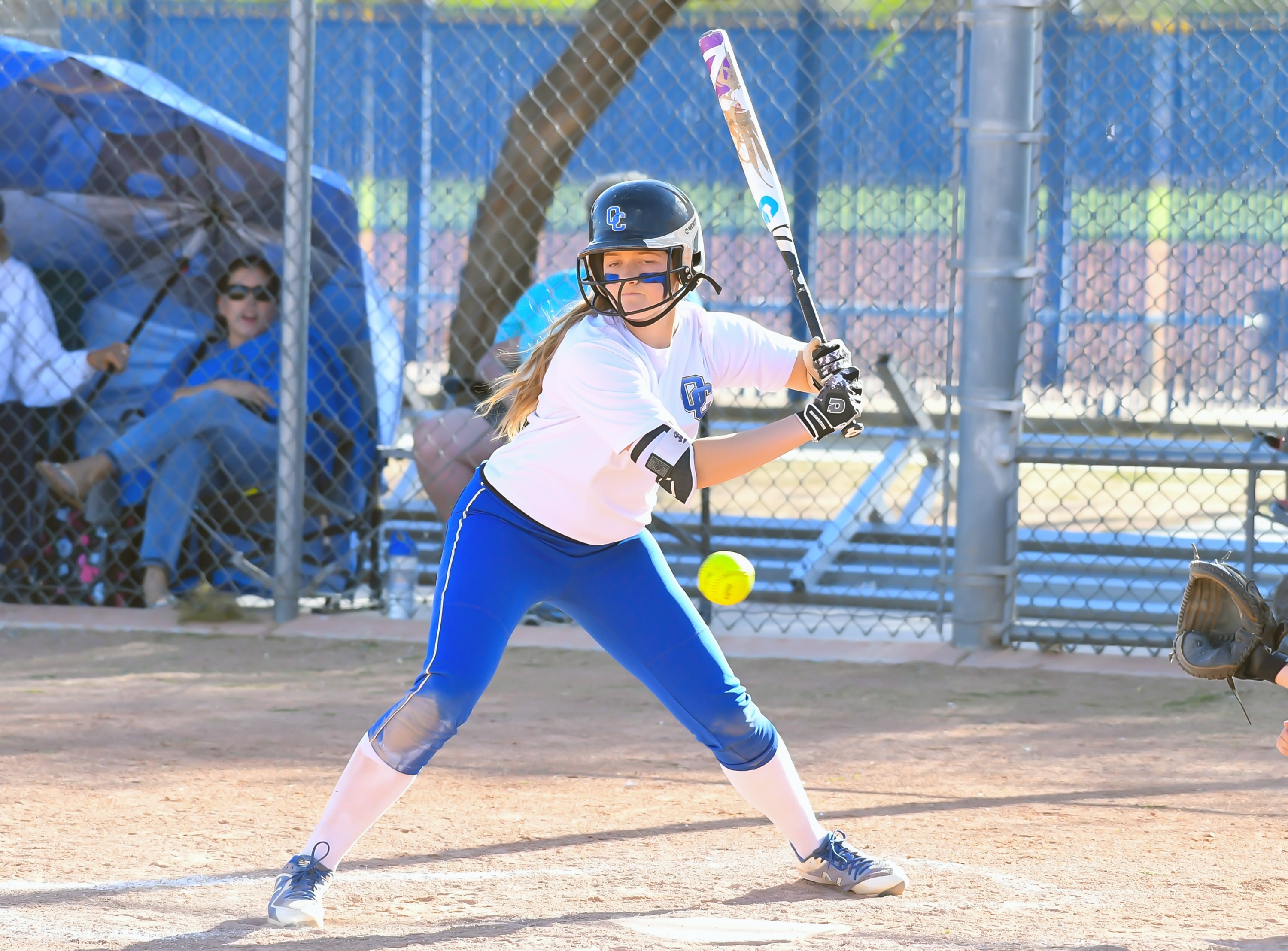 Jocelyn Erickson answered the phone, exhausted after recently playing back-to-back-to-back softball games.
The Sandra Day O'Connor softball standout was competing with her California-based club team. On Wednesday, her softball tour made its first international stop as a member of U.S.A. Softball's under-17 team in the Pan American Championship in Colombia.
Erickson flew out on Wednesday, but azpreps365 chatted with her before leaving.
Even before high school Erickson knew softball would take her places. Before the NCAA ruled that colleges can't contact softball players until their high school junior year, Erickson committed to softball power Oklahoma while in eighth grade.
Now a sophomore, Erickson will miss a handful of days of school while in South America.
"I was like half excited half nervous when I was selected for the (U-17) team," Jocelyn said. "I didn't know what to expect."
Her dad, David, also made the trip to Colombia.
But this isn't the first time that David travelled to see a daughter play at a high level. BYU's softball roster boasts two Ericksons, Emilee and Kaylee.
His eldest daughter, Krislyn, also attended BYU and was a high school basketball coach. But the first Erickson sibling to play at BYU was Brendon, a baseball player.
Jocelyn's biggest high school highlight so far happened last year when she and Kaylee helped O'Connor win the second state championship for the program. Emilee helped O'Conoor win its first in 2015, when O'Connor defeated Mountain Ridge and current Oklahoma pitcher Giselle Juarez.
Like Emilee and Kaylee, Jocelyn is also a catcher. But unlike her sisters, Jocelyn is headed to Oklahoma, where she'll likely play with former O'Connor all-stater Grace Lyons.
Oklahoma has reached the national title round five times in the past eight years. Jocelyn and her dad will be in Barranquilla, Colombia until Oct. 20, where teams are attempting to qualify for the 2020 U-18 Women's Softball World Cup.
But the Ericksons aren't the only ones representing Arizona in Colombia. Caitlynn Neal of Bradshaw Mountain also is dressing up for the 15-player Red, White and Blue roster.
Neal was the starting pitcher in the U-17's opening Pan American Championship victory over Peru. Neal also led the team at the plate, going 3 for 4.
Erickson had recorded 11 putouts through the first two games in Colombia. Participating in the Pan American Championship guarantees Neal and Jocelyn a December tryout for the U-18 World Cup team.
While at home, besides playing with her club team, Jocelyn also plays volleyball and basketball for O'Connor.
The 16 year old led the 6A in RBI's last year — as a freshman — and was second on her team with a .530 average.
"Jocelyn is a stone face competitor," David said.
David also added that Jocelyn can stop playing volleyball for eight months and pick up right where she left off and make a team.
But softball is her passion.
"I've done it for so long, ever since I was little," Jocelyn said. "It's a tradition in our family and the love has always has been there."
---