Badminton state tourney preview
October 24, 2019 by Les Willsey, AZPreps365
---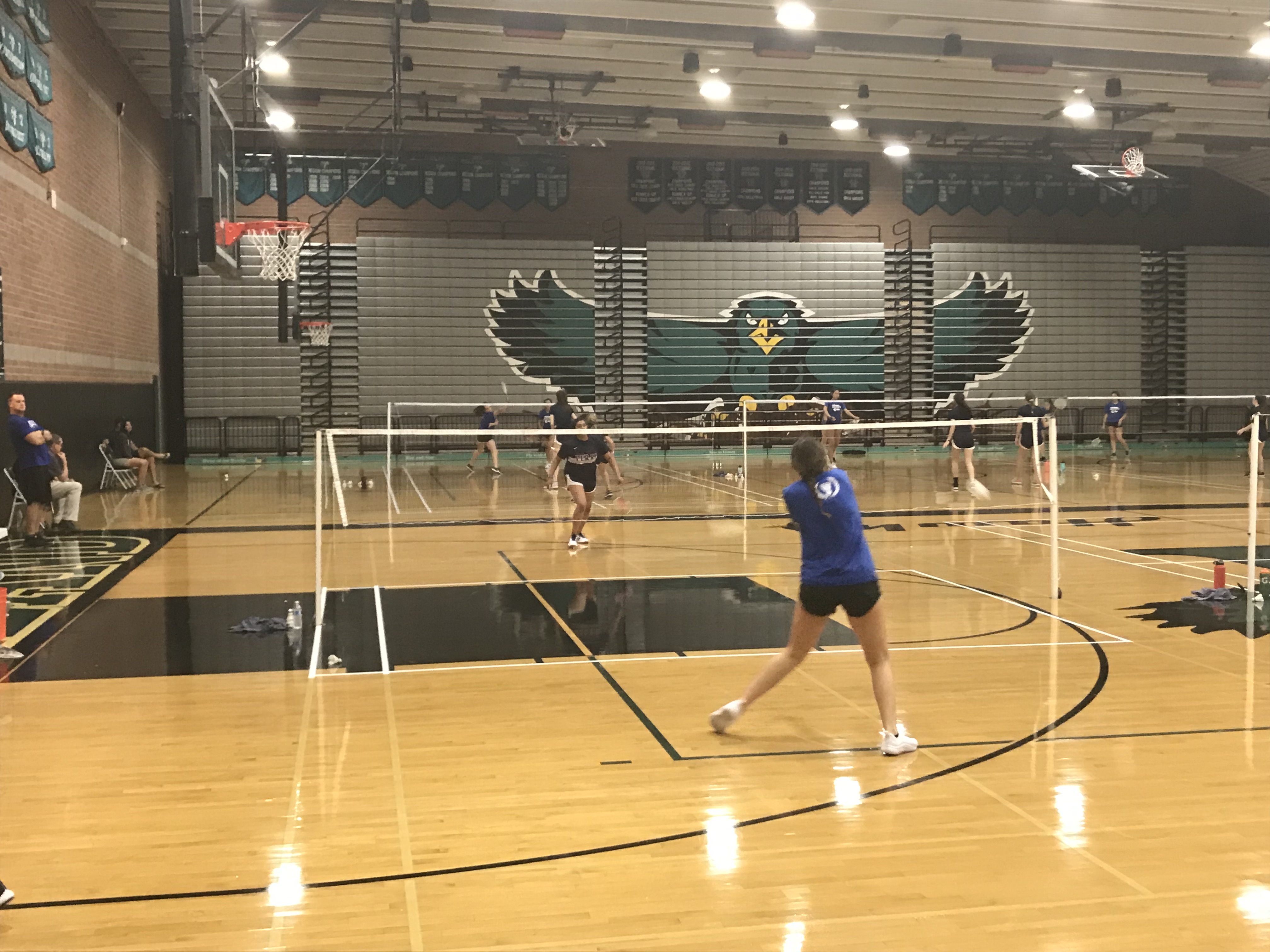 Badminton kicks off the 2019 fall state championship season this weekend -- Friday Oct. 25 and Saturday Oct. 26 - with Division I and Division II individual singles and doubles competition at Independence High School.
The first three rounds are Friday beginning at 10 a.m. Semifinals and finals are Saturday beginning at 10 a.m.
There are three returning state champons. In D-I it's Perry's doubles team of Nikhita Jayaraj and Ashley Rodarte, who also happen to be the top-seed this year. D-II returns the singles champ - Washington's Jordan Ludwig, who was also singles runner-up in 2017. The third returning champs are Horizon's doubles team of Kaitlyn Woods and Tori Pepe. Ludwig is the No 1 singles seed and Woods-Pepe are seeded No. 4.
SINGLES AND DOUBLES COMPETITION
Here are the top-eight seeds for singles and doubles:
Division I
Singles
Top 8 seeds: 1. Rujuta Sane, Hamilton; 2. Sue Kwon, Perry. 3. Eileen Li, Corona del Sol. 4. Halle Swinney, Desert Ridge. 5. Isabel Honzay, Chandler. 6. Neha Shakir, Hamilton. 7. Elena Buonocore, Chaparral. 8. Alexis Davies, Liberty.
Doubles
Top 8 seeds: 1. Nikhita Jayaraj-Ashley Rodarte, Perry; 2. Hannah Doyle-Katie Pryor, Basha. 3. Thalia Liu-Abby Liu, Hamilton; 4. Sydney Boyd-Morgan Rucker, Pinnacle; 5. Kaitlin Tucay-Morgan Pearson, Mtn. Ridge. 6. Sage Nelson-Allison Teague, Highland. 7. Lauren Francis-Serena Hernandez, Sandra Day O'Connor. 8. Stephanie Quinones-Priscilla Mendoza, Skyline.
Division II
Singles
Top 8 seeds: 1. Jordan Ludwig, Washington; 2. Payton Foti, Mesquite. 3. Sofia Lovesy, Sunnyslope; 4. Toni Demarco, Ironwood; 5. Sara Roskelley, Deer Valley. 6. Savannah Hendrix, Ironwood. 7. Alondra Noriega Silvas, Independence. 8. Jade Halpin, Sunnyslope.
Doubles
Top 8 seeds: 1. Allyson Dong-Sabrina Farias, Mesquite. 2. Nancy Cryan-Israa Kingwaba, Saguaro. 3.Madi Kekic-Elizabeth Maxwell, Greenway. 4. Kaitlyn Woods-Tori Pepe, Horizon. 5. Alexandra Bevell-Taylor Bevell, Gilbert. 6. Karis Fisher-Xandra Rhodes, Ironwood. 7. Diana Rayas-Kaylee Pineda, Washington. 8. Haley Roussin-Megan Bladine, Sunnyslope.
Notes: Other D-I returning state placers from 2018 -- Hamilton's Sane, third in singles; Hamilton's Liu and Liu, runner-up in doubles and Corona del Sol's Li, part of third-place doubles. Other D-II returning state placers from 2018 -- Sunnyslope's Lovesy, part of runner-up doubles team; Ironwood's Demarco, part of third-place doubles team; Mesquite's Dong and Farias, fourth-place doubles.
For complete individual singles and doubles brackets for both divisions go to www.azpreps365.com/brackets/badminton
TEAM COMPETITION
Team competition begins Monday Oct. 28 with the top four seeds in each division hosting the first two rounds. Both rounds will be played on Oct. 28. The top four seeds in each division draw first-round byes.
Semifinals are Thursday Oct. 30 at sites of the high seed and the finals for both divisions are Thursday Oct. 31 beginning at 6 p.m. at Mesquite High School.
Top 4 team seeds: In D-I are two-time defending champ #1 Perry, #2 Pinnacle, #3 Hamilton and #4 Mountain Ridge. In D-II they are #1 Mesquite, #2 and three-time defending champ Sunnyslope, #3 Ironwood and #4 Sunrise Mountain.
First-round matches Oct. 28 at 3:30 p.m, second-round matches follow after a break
D-I
At Perry HS: #9 Highland vs. #8 Chandler, winner plays Perry: At Mountain Ridge HS: #12 Trevor Browne vs. #5 Xavier, winner plays Mountain Ridge; At Hamilton HS: #11 Corona del Sol vs. #6 Chaparral, winner plays Hamilton; At Pinnacle HS: #10 Mesa Mountain View vs. #7 Basha, winner plays Pinnacle.
D-II
At Mesquite HS: #9 Washington vs. #8 Prescott, winner plays Mesquite; At Sunrise Mountain HS: #12 Greenway vs. #5 Central, winner plays Sunrise Mountain; At Ironwood HS: #11 Campo Verde vs. #6 Goldwater, winner plays Ironwood; At Sunnyslope HS: #10 Raymond Kellis vs. #7 Horizon, winner plays Sunnyslope.
---