Saint Mary's encourages students to participate in multiple sports
October 27, 2019 by Maryn Weeks, Arizona State University
---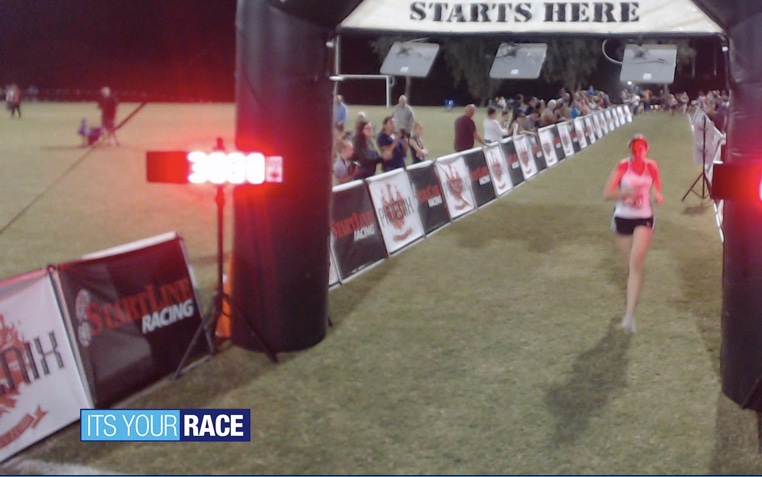 Before the sun reaches the horizon on an early Wednesday morning in the parking lot of a small restaurant called Spoke & Wheel, there is a small bus and a group of kids waiting to start stretching.
While waiting in the cold, cross-country runner Pierce Vittone reflects on what it's like participating in multiple sports.
"There will be times where I'll only get 4-6 hours of sleep a night," Vittone said.
Vittone participates in cross-country, soccer, and track at Saint Mary's and says that he has no regrets on the limited amount of time he has to himself each day.
"Through these sports I am able to interact with other people who I can relate to and share the interest of the sports I participate in," Vittone said.
Vittone started playing multiple sports during his freshman year of high school. He started by playing soccer and when the season ended he was encouraged by his dad to try track and then later cross-country.
"After the first race I did really well and I surprised my coach and he said, 'You should try harder in the sport,'" said Vittone.
Since then, Vittone has been become one of the fastest varsity runners at St. Mary's, according to cross-country head coach Don Durkee.
Throughout the day Vittone uses every opportunity of free time to work on homework, whether it's in between classes or during lunch. At the end of the day, he heads to the library to continue his homework.
Saint Mary's faculty encourages students to play multiple sports to provide a better high school experience, as stated by Durkee.
"The school is so small, so you can do it," Durkee said.
Senior runner Genna Gignoux has been playing multiple sports throughout high school and enjoys the motivation it gives her to do her best in school.
"After four years of high school I think I've kind of figured out a good schedule," said Gignoux.
Gignoux sets aside time to work on homework once she gets home. She usually does her homework in her room or a quiet place in her house.
Gignoux participates in cross-country, soccer and track. Like Vittone, she thinks the most rewarding part is the time spent with her teammates.
"I play them because I like doing them and I enjoy the people I do it with," said Gignoux, who plans to study nursing in college.
Durkee wants all of his runners to have something to fall back on if sports don't work out after high school or college, so he emphasizes how important school is.
"Their schoolwork always has to come first," Durkee said.
Durkee takes the time to check his athletes' grades every two weeks to make sure they have at least a D average, or else they cannot participate in practice or meets. Although, according to Athletic Director Greg Fahrendorf, the students maintain high grades throughout the year.
He also sits down with his athletes and asks them what they need help in or if they feel overwhelmed with anything.
"If they get behind and they're really struggling and they can't come to practice, I'm okay with that," Durkee said.
Sophomores Kristen Keating and Lizzie Gignoux are still working on prioritizing their schedule to get their school work done.
Keating has participated in cheer, basketball and cross country since starting high school, and while she loves the sports she plays, she struggles with finding the time to do her homework.
"Sometimes I don't focus as much on it," Keating said. "I don't have enough time."
Keating also does her homework in her room once she gets home, although she says she is often distracted by her younger siblings.
Lizzie Gignoux has participated in cross-country and tennis since she started high school. She thinks it is easier to wait to do her homework until her day is done.
After graduation, Lizzie Gignoux plans to go to Benedictine College in Kansas and become an ER nurse.
Being a multisport athlete leaves little time for much else at the end of the day, but these athletes take on the challenge every day.
"I really do love always being active so I do not regret much about doing multiple sports," said Genna Gignoux.
"I don't really regret it, but I just don't have any extra time anymore, which makes my life nonstop," said Lizzie Gignoux.
---