Titan volleyball wins last home game against St. Johns
November 8, 2019 by Caleb Gottry, Chandler Preparatory Academy
---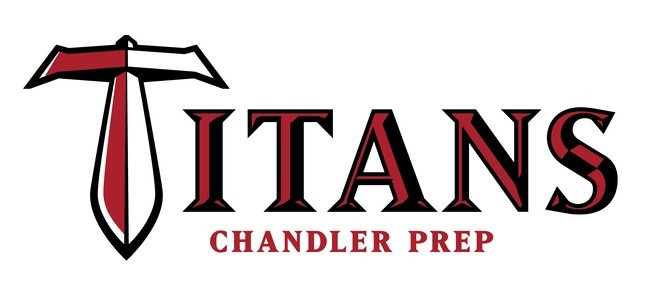 Caleb Gottry attends Chandler Preparatory Academy and is a member of the AIA's Student SID program.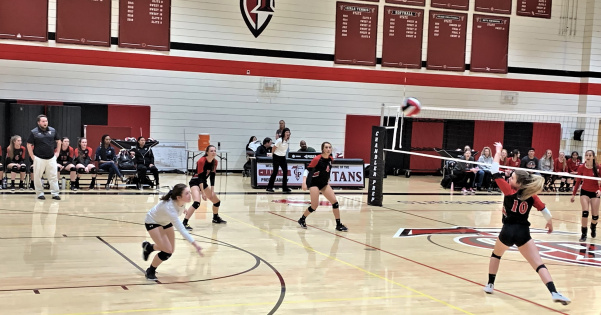 Junior libero, Cassi Bronson dives for the ball earning yet another dig out of many in Tuesday's game.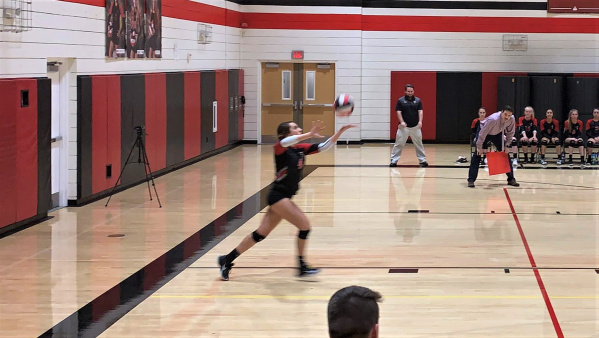 Senior hitter, Marin Scoggin serves for a run in the third set, lost by only three points.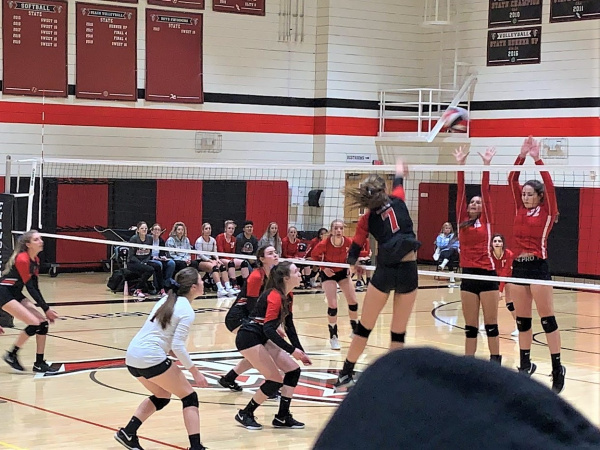 Junior Olivia Cadien earns another kill as one of the Titan's leading hitters.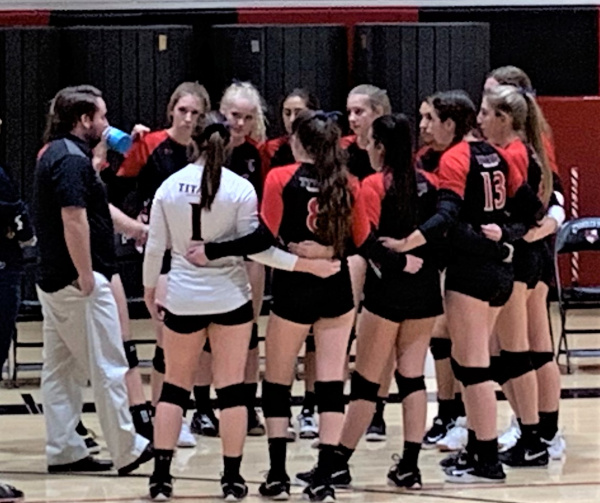 Coach Jones calls a timeout to strategize when the Redskins took the lead at the end of the third set.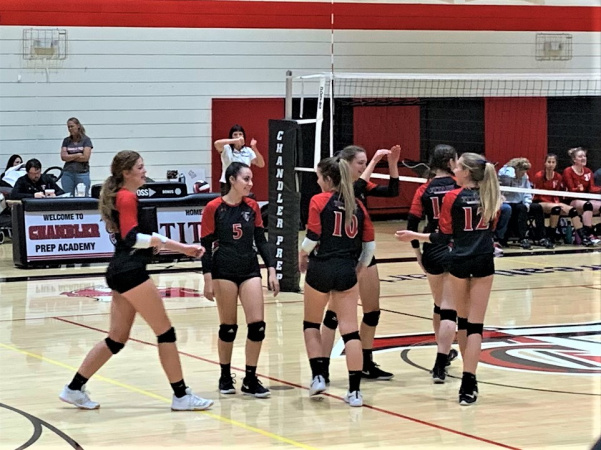 The Titans come together with high energy as they celebrate each point.
After a close first set, which the Titans won 25-22 with good serves at the end from junior setter Sydney Thacker, the Titans tightened up some loose ends to dominate the second set 25-10, leading for the vast majority of the game. After the tough third set loss, the Titans won the match with a 25-13 victory against the visiting Redskins to secure a spot in State. Coach Jones said this about State:
"I feel good. I think we had a really good regular season, but reagular season doesn't mean much in the playoffs and I thought, tonight, we played really well in a couple sets, so we'll see if we can carry the momentum forward."
The Titans enter first round of State ranked #10 against the #7 Phoenix Country Day Eagles on Friday at 1:00pm at North High School. Titan Up.
---