4A VB: Greenway tops Estrella Foothills in 5 for repeat
November 13, 2019 by Les Willsey, AZPreps365
---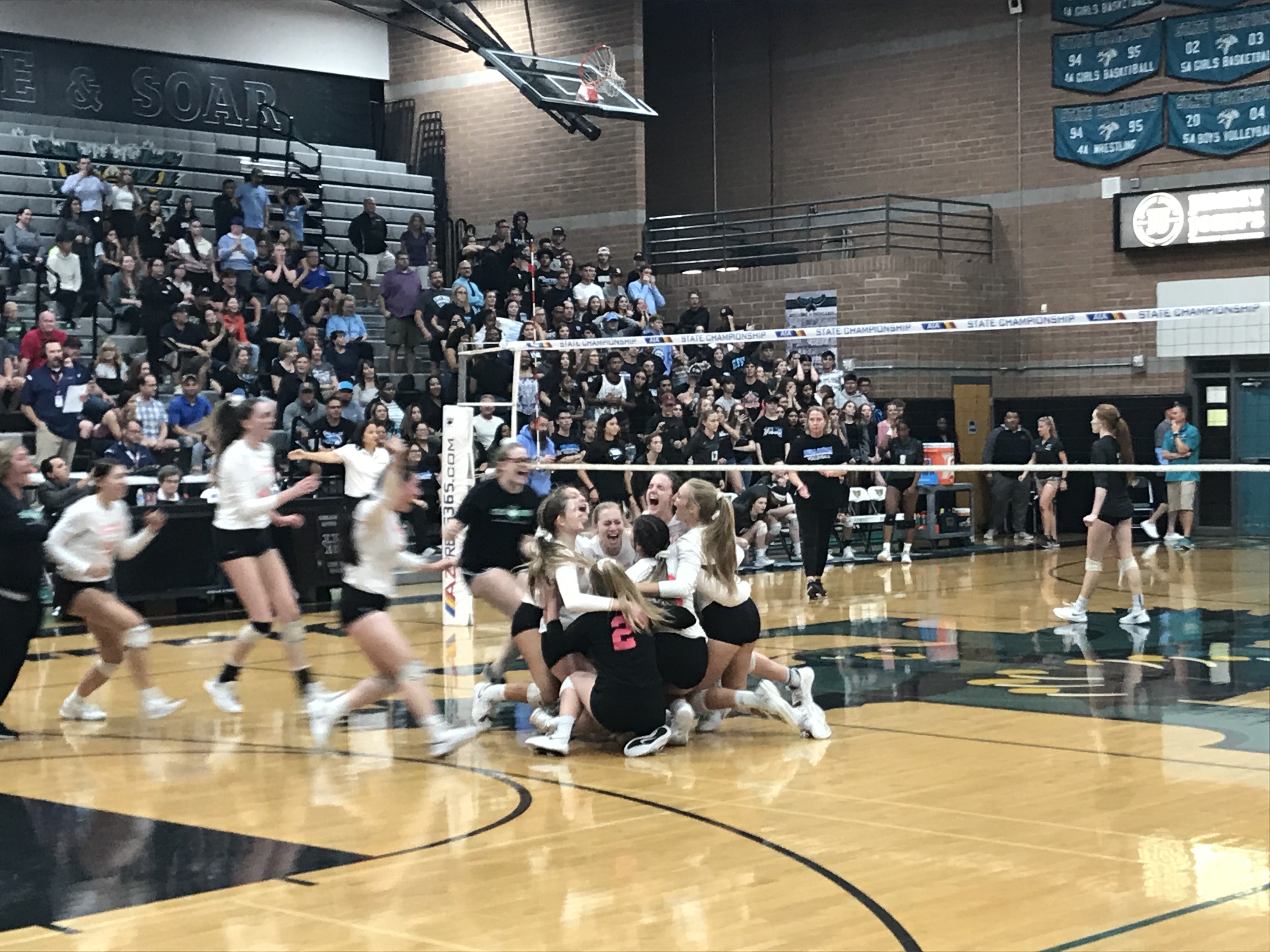 Winning back-to-back state championships is an accomplishment and one Greenway senior Megan Mattingly took time to assess a few minutes after the Demons turned back determined Estrella Foothills in five sets to claim the 4A girls volleyball title.
"This is the second one I've been a part of and I think it's the best one," Mattingly said, who finished a four-year varsity career with this match. "Last year we won in three sets. This time we had to fight for it. It was tougher to win this time no question."
Fight for it, #4 Greenway was forced to, edging #2 Estrella Foothills, 25-10, 25-19, 25-27, 18-25, 15-9 before a raucous, yet well-behaved crowd at Highland High School.
Greenway finished the season with a 30-9-2 record and appeared in its third final in the last four years. Their other appearance in 2016 the Demons were runners-up. For Estrella Foothills (32-4) it was the Wolves first trip to a volleyball final in school history, but a final they can be proud of despite the defeat.
The final set saw momentum clearly with Estrella Foothills after they went overtime to stay alive winning the third and commanded the fourth to tie the match at 2-2.
The teams jousted the first-half of the decisive set with Greenway up, 7-6. A 3-0 run pushed the margin to 10-6 with Mattingly starting it with her third kill of the set. Sophomore outside hitter Tatum Parrott followed with the third of what would be five kills in the set. Estrella Foothills called time, but immediately after action resumed had a attack error.
Estrella Foothills didn''t gain ground and called its final timeout down 13-9. Greenway wasted no time in putting on the finishing touches with Tatum Parrott's team-high 25th kill and her ace for the match-winner.
"We had to fight hard to get through and had some things to process recently with my dad passing away from rare disease,: Greenway coach Sarah Peterson said. "They rallied around that and it was another reason to fight for this."
Estrella Foothills coach Jennifer Gonzales saw the strides her team and program made year to year and that was something to relish.
"We got to the quarterfinals last year," Gonzales said. "And here we were with our first trip to the final which is history for us. I think we were over pumped the first set. Even after we lost the second set I felt if any team could come back it was this one and we did. We just ran out of fuel at the end."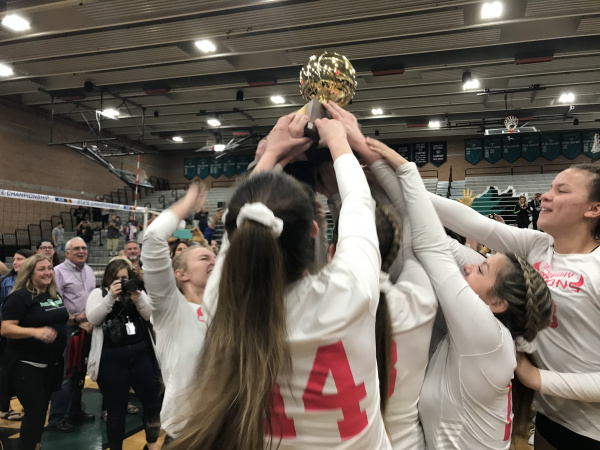 Tatum Parrott's 25 kills led both teams. Mattingly added 13 and senior middle Grace Parrott checked in with 7 kills. Mattingly led in digs with 16, junior libero Danika Young had 13 digs and setter Emma Swartz 12 digs and a team-high 27 assists. Junior setter Avery Richard posted 19 assists.
Estrella Foothills, starting three seniors, a junior and three sophomores, got the bulk of its attack from the trio of sophomore Alice Mancilla (15 kills), sophomore Emma Barber (14 kills) and senior Makayla Hurles (13 kills). All were adept at finding the floor by frustrating blocks with angles and tips.
---