5AFB semis: It's San Tan Region vs. Notre Dame Prep
November 20, 2019 by Les Willsey, AZPreps365
---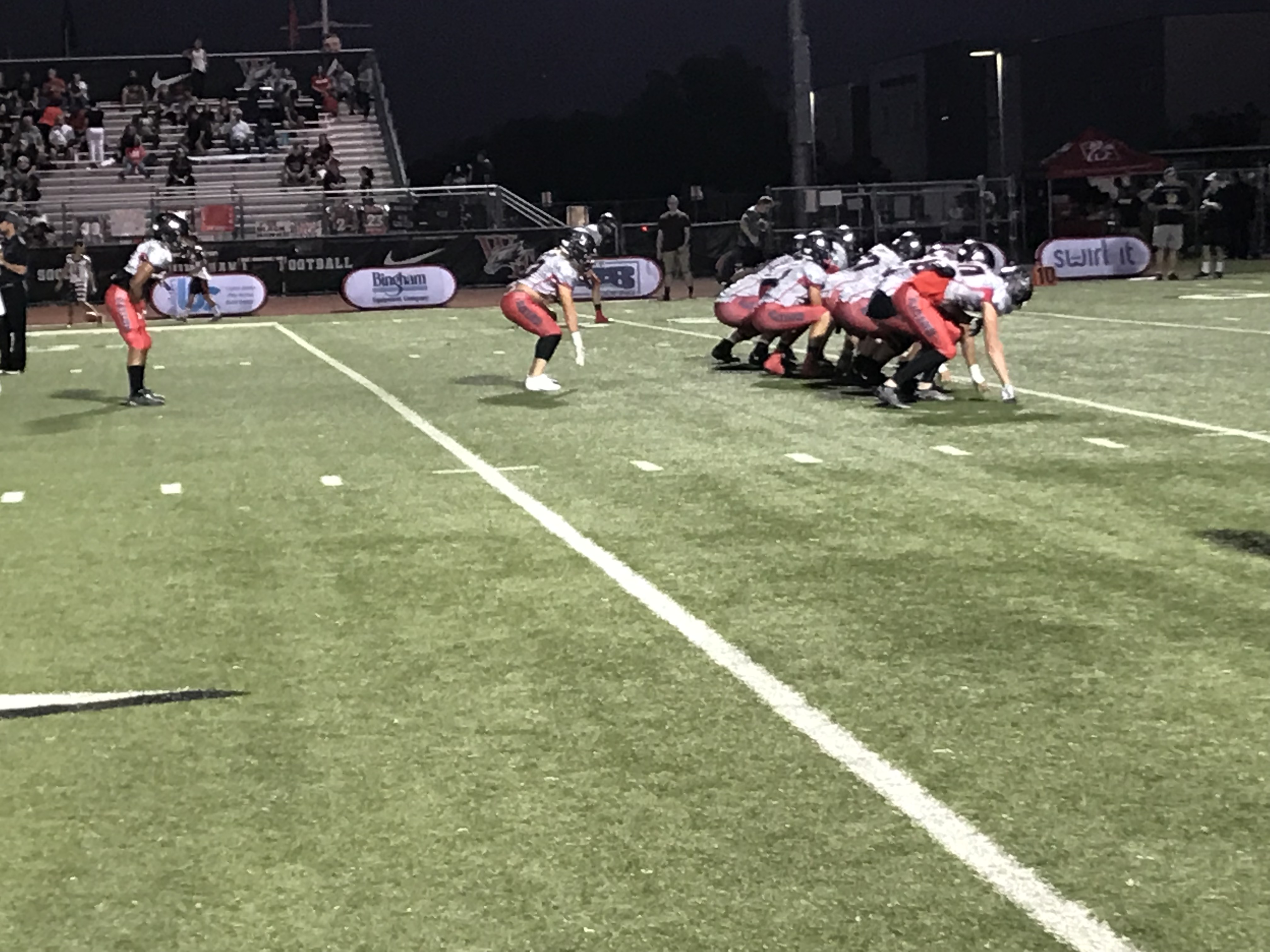 5A SEMIFINAL PREVIEW
Both games Friday Nov. 22 at 7 p.m.
#4 Casteel (9-3) vs. #1 Williams Field (10-2) at Campo Verde HS
How they got here: After opening the season 0-2, Williams Field has reeled off 10 wins in a row, including for the second year in a row a perfect 5-0 mark in the San Tan Region. Casteel's season has been a steady one with the downside not being able to beat three teams who either made the Open Division tourney or just missed -- Centennial, Williams Field and Higley. Playoff victories: Williams Field hammered Marana Mountain View, 56-25, in the first round and avenged its only in-state loss in the quarters in a huge way, 71-29, over Sunrise Mountain. Casteel walloped Ironwood Ridge, 41-14, in the first round and dominated Millennium from start to finish in the quarters, 73-28.
Players to watch in the matchup: For Williams Field the tidy, exceptional play of quarterback Mason Bugg eased the mind of coach Steve Campbell early on after the exit of graduated three-year starter Zach Shepherd. Bugg is a dual threat, who excels at extending plays. Bugg has passed for 2,180 yards and 23 TDs with only three picks. He's added 465 yards rushing and 5 scores. The ground game clicks with the tandem of Kendrix Lurry and Kaden Cloud, both of whom are 1,000-yard rushers with 28 TDs between them. Wide outs Myles Taylor and Joshua Gale averaged better than 20 yards per catch and have 21 TD receptions between them. Casteel also had a change at quarterback with a three-year starter Gunner Cruz graduating and taking some gaudy numbers with him. The new guy - junior Dane Christensen - has filled in seamlessly, throwing for 2,678 yards and 26 TDs. The Colts have a 1,000-yard rusher in senior Benjamin Blancas and the receiving corps is led by a five-prong nightmare for opposing secondaries - seniors Grady Burns, Collin Gapen and Blancas plus juniors Isaiah Newcombe and Dominic Digian. Defensive stalwarts for the Colts are senior linebacker Wyatt Reidhead, the team's leading tackles and senior lineman Dalton Card, who leads the pass rush with 10.5 sacks.
#3 Campo Verde (9-3) vs. #2 Notre Dame Prep (11-1)
How they got here: Campo Verde won its first seven games, then dropped three straight to San Tan Region rivals Higley, Williams Field and Casteel. This is Campo Verde's first trip to a semifinal in football and only their third playoff win since the school opened at the beginning of the decade. Two of the three wins are against Higley. Notre Dame Prep's lone regular season loss the last three seasons - Horizon in Week 7 - cost it the Northeast Valley Region title and likely a berth in the Open Division. The Saints, however, are in double-digits in the win column for the third year in a row. Playoff victories: Campo Verde eased past McClintock, 41-20, in the opening round and used a furious, fourth-quarter rally to eliminate Higley, 26-22. The Knights were down 22-0 in the second quarter. Notre Dame Prep got the best draw in the tournament and has taken advantage beating Verrado, 38-28, in the first round and Cienega, 45-6, in the quarters.
Players to watch in the matchup: Campo Verde has a bell-cow running back in Caden Calloway, who has rushed for 1,728 yards and 22 TDs. Senior quarterback Zack Herrera can be streaky and was on upside of that characteristic throwing for 253 yards and three TDs - all to big receiver Ryan Hutchens in the win over Higley. Herrera picked out Hutchens, Danny McFarland and Eddie Llona for 20 of his 23 completions. The Coyotes defense is led by linebacker Jayden Fletcher, lineman Ameer Dalbik and cornerback Chad Roderick. Fletcher and Dalbik have seven sacks apiece and Fletcher is the leading tackler. Notre Dame Prep operates a run-oriented attack to be sure. Two-thirds of its offense this season has come via the ground led by senior workhorse Dominick Mastro (1,613 yards on 241 attempts). Mastro has found the end zone 20 times. Senior quarterback Derek Elsholz doesn't get to throw as much as most other quarterbacks do. He's passed an average of 15 times a game for 1,313 yards and 12 TDs. Favorite receivers are junior Damien Owens (31 catches, 516 yards, 6 TDs) and sophomore Gavin Smith (28 catches, 287 yards, 3 TDs). Linebacker and saftey play are the strength of the defense with Brock Locnikar, James Jaquint and Matt Malloy the leading tacklers. Nose tackle Spencer Ray is the best on the front line. Junior JD Roberts leads the team with 8 sacks.
---