Melisa Yee is the mainstay of Padres volleyball team
November 21, 2019 by Yaodong Gu, Arizona State University
---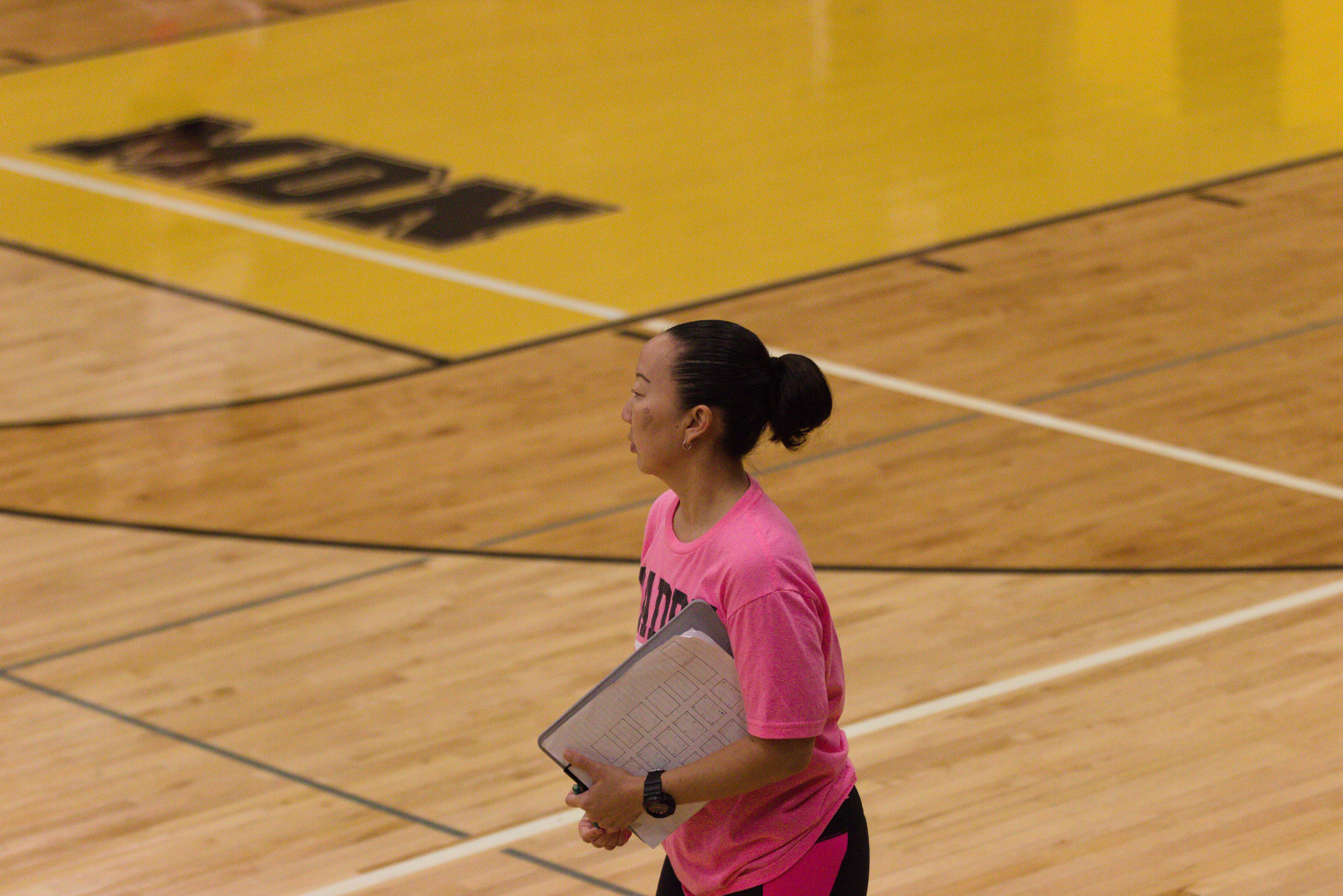 Yaodong Gu is an ASU Cronkite School of Journalism student assigned to cover Marcos de Niza High School for AZPreps365.com.
With Marcos de Niza volleyball coach Melissa Yee, there is always patience and suggestions involved when it comes times to make adjustments.
Yee, who played Division 1 volleyball at Northern Arizona University from 1993 to 1997, is in her third season as the Padres' girls volleyball head coach.
There is no doubt that four years of D1 volleyball experience helped Yee become a knowledgeable high school coach. But she never shows big personality and always keeps a great attitude with her athletes.
In her three years' coaching experience, she has helped the Padres to continually improve.
Before Yee coached the Padres, they posted a 5-12 record in 2016. Yee helped the Padres build an 11-6 record in 2017, and then in 2018, her Padres squad went 14-3 and beat the Seton Catholic Prep (16-1) to advance to thhe state semifinal.
This year, the Padres finished 9-8.
Yee continues to emphasize to her girls that the Padres still need to learn how to play a higher-level volleyball.
"We are a new team," Yee said. "A lot of my seniors last year were not starters. So they are learning how to fill those roles this year. With that being said, a new team is learning chemistry, and it might have taken the whole season to do that."
As Yee talked about the new Padres volleyball team and their games, she emphasized the key to successful volleyball is volleyball IQ.
"I think we just lack the volleyball IQ that most higher-ranked teams do," Yee said. "Again, it's working together."
Moreover, Yee also gave an example about how Padres create opportunities for their superstar, Hailey White.
"She is our go-to hitter," Yee said. "She has experience. She has been on varsity for three years now. We rely on her a lot. It's us having to adjust her. I think every team knows that. I need to make sure that our outside and right-side are ready to put the ball down. It's always a chess match. It goes back and forth.
Sara Hambleton, a junior, said she really respects Yee and her coaching style.
"It's different from other coaches where sometimes they yell at you or they give you a lot of pressure," Hambleton said. "When you come off the court, she gives you advice about what you have done or what you should have done. Calmly."
White also praised Yee, saying, "She has coached us to the best of her ability and the best of our ability."
"She is strict enough to where she gets the point out," White said. "She is not strict to the point where she is down our throats. She is strict to the point to where we know when to get serious."
This season was a new challenge for both Yee and the Padres. They lost four experienced girls last year at four top positions, a middle, an outside, a libero and a setter. With losing most of their starters, the Padres had to find a good alternative solution.
However, Yee still had high expectations for her team.
"I don't think it's the pressure. I think it's just our team is different," Yee said. "Despite the ranking, despite what we did last year, this team is definitely not last year's team, but we are very capable of being that.
"There is no question that we could beat any team that we played. We have done that before. We have taken sets off good teams like Arcadia, St. Mary's and Flagstaff. Those teams are ranked high. We can compete with every team. We just need to learn how to maintain it. When we played volleyball right, anything can happen."
---