Lautt leads Bulldogs to strong finish
November 22, 2019 by Kris Morales, Arizona State University
---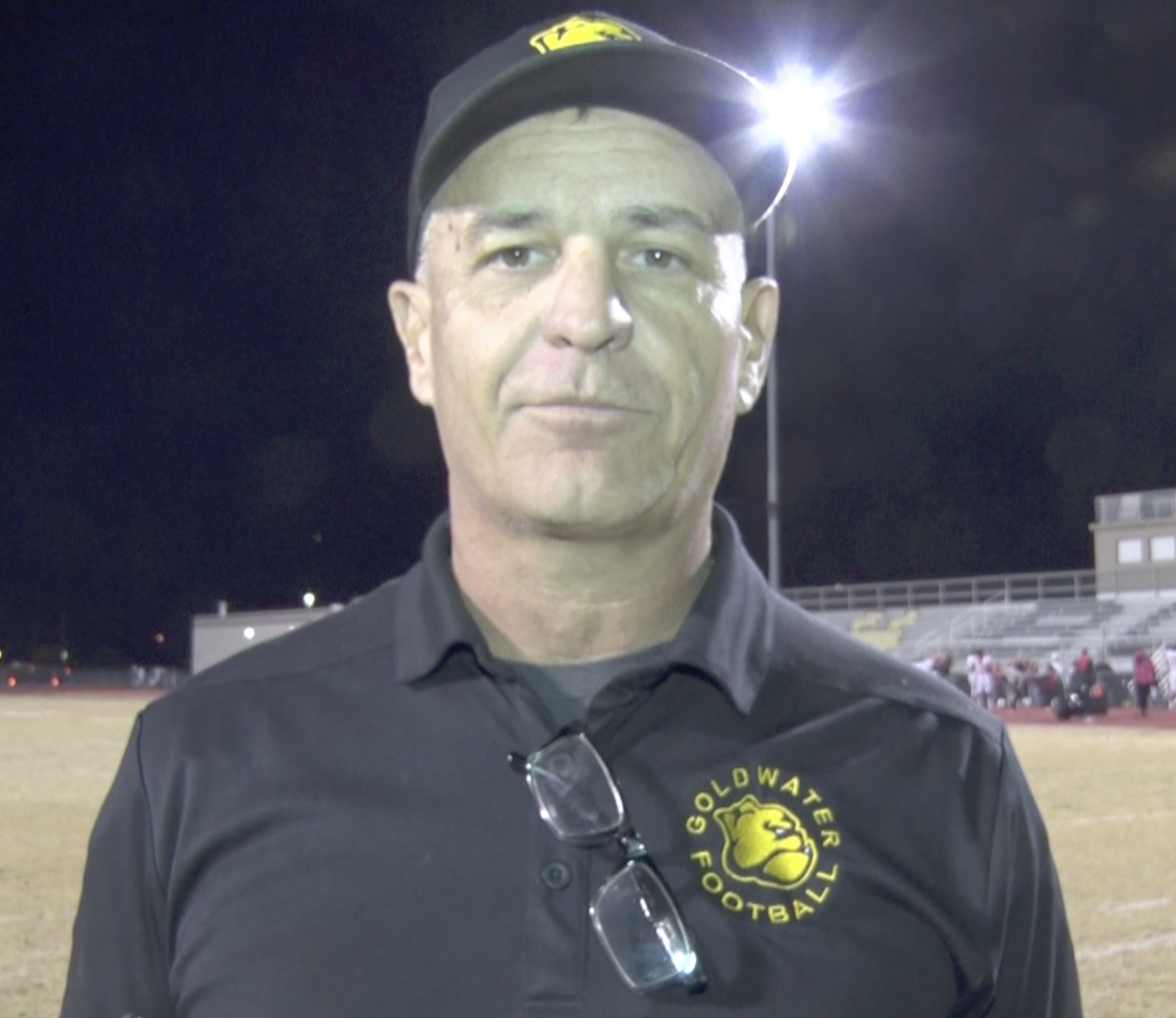 This time last year, Frank Lautt was overseas, coaching football in France. In fact, he was coaching three different levels of football there, including a semi-pro football club.
Fast forward and Lautt has just finished his first season as head coach of the Barry Goldwater Bulldogs.
The Bulldogs finished the season 6-4 and missed the playoffs, but they won three of their last four games andd the team is onnly losing six seniors, so there are high hopes for next season.
Lautt, 58, was once a French teacher in high school as well as coaching football, but that is not what he is most known for. He was once known as the football coach who helped turned around life for a homeless teenager by the name of Lakel Davis and turn him into a star player at Alhambra High School.
Lautt explains his past as a "rollercoaster ride" as he has changed players lives and how football led him to coach overseas, something you don't see i frequently n this day and age.
"My time in France was a new experience," Lautt said, "but I didn't have a language barrier as I have spoken French for the past 30 years."
Lautt said players to adapt to the game that was the most difficult part about coaching football in France. In the United States, he said, kids grow up watching and playing the game from a young age, but in France most pick it up later in life. Not to mention soccer is the most popular sport in France.
Lautt made his name as a football coach at Alhambra High School in Phoenix, where he was head coach for 21 years. In his lastfive years as a head coach he posted a 30-20 record. He stepped down in 2016.
Lautt's Bulldogs emphasized a running game as they compiled 46 rushing touchdowns and 3,517 rushing yards.
The rushing game should be strong again next season behind junior running back Earnest Greenwood, who rushed for 23 touchdowns and had 1,761 rushing yards.
"This offseason I have to come in and be a leader for the younger guys," Greenwood said.
Lautt is aware of his outstanding junior running back and is aware that he will be a huge role in the rushing game and offense next season.
"I am excited that 28 players are returning and a lot of young talent is on the way with a lot of sophomores returning," Lautt said.
Lautt has said this upcoming offseason the team will be looking to make some improvements in its passing game. The team only managed to pass for four touchdowns this season.
---