Preview: Sabercats basketball readies for new season
November 25, 2019 by Andrew Columbro, Arizona State University
---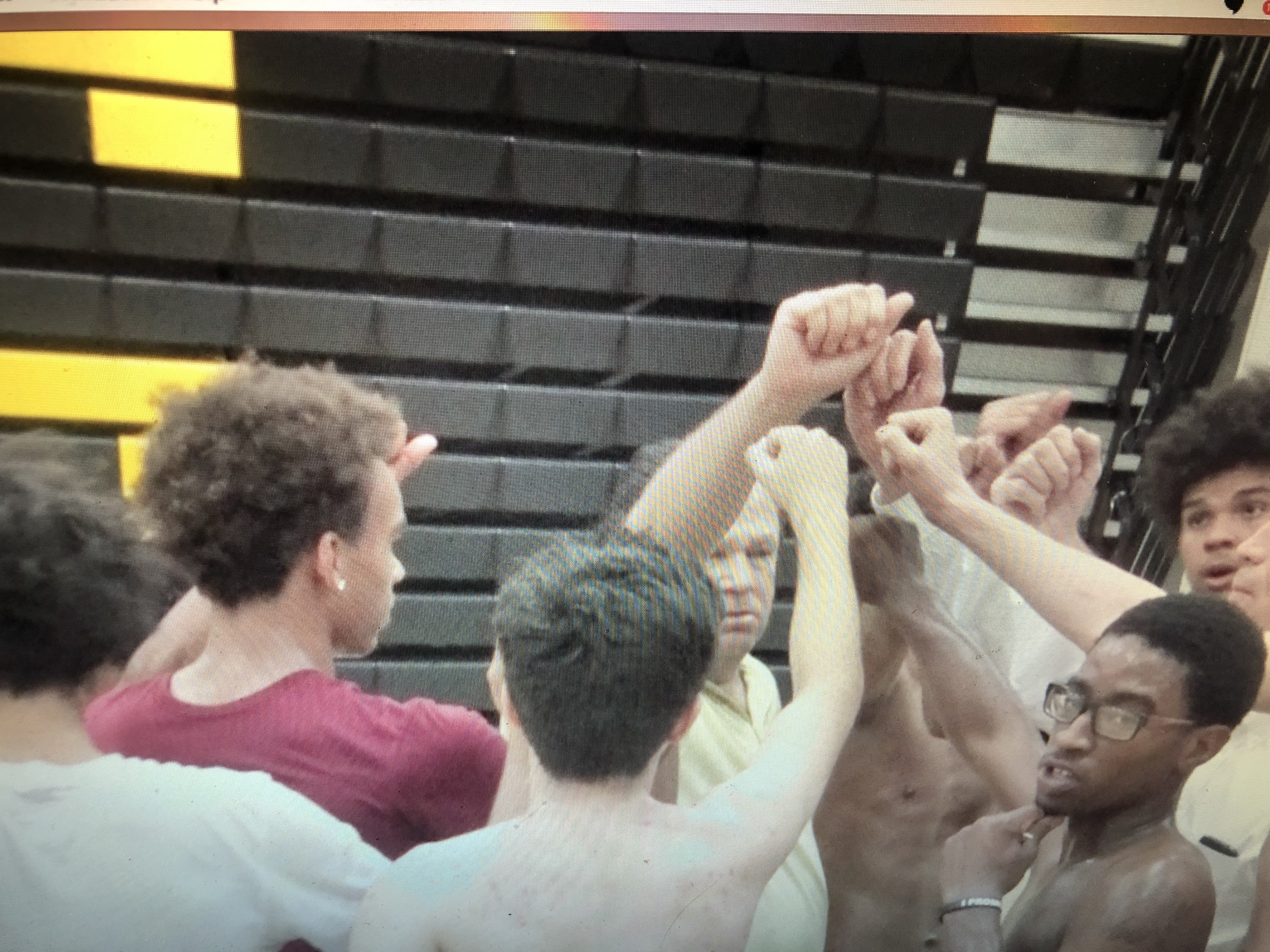 Saguaro's boys basketball team has started a new season with a fresh look. This has been a common theme under head coach Bob LaRue, who sees much turnover year after year.
"It's tough for our team to play to the best of our ability because we have tons of transfers and new faces every year to deal with," said LaRue.
This adds a layer of difficulty for LaRue because they come from different organizations where the style of play is often different.
LaRue also noted that they don't have a strong feeder program starting at the elementary school level compared to other teams in their division. Other teams like Mesquite have four feeder teams starting as young as 8 years old.
These teams get to recruit these kids, who have learned the schemes and plays well before they get to the high school level, whereas the Sabercats are constantly re-teaching everything.
The schools with more feeder teams tend to lure players and their parents to their program once they know how the system works and allow them time to get comfortable with the coaching staff.
Saguaro High School is located in an expensive area of Scottsdale surrounded by golf courses and prime real estate that's hard for the average family to afford. Saguaro is the fourth largest school in Scottsdale out of five, according to LaRue. LaRue believes the cost of living is a key reason that people are switching schools.
The Sabercats are shaping up to be an undersized team with little varsity experience. According to LaRue, they have four returning players, including junior point guard Matthew Robles and senior guard Marcus Roundtree.
Roundtree transferred to Saguaro a year ago and is having an immediate impact as team captain. Roundtree finds ways to bring the team together and keep the team chemistry strong even with the odds against him.
Roundtree went from junior varsity to one of the leaders on the varsity squad due to a strong work ethic and grittiness. He had to adjust to another team's culture and find his role on the team, which eventually led to a leadership position.
"It takes time to get to know one another and be on the same page when it comes to the overall goal of making the final four this year," said Roundtree.
There is one thing that brings all the players together: a strong work-ethic that LaRue engrains into these players once they reach the varsity level. In the locker room hangs a sign next to the door that reads an old stonecutter saying, "Every day work at breaking the rock instead of all at once, and piece by piece you'll get closer to breaking the rock."
Breaking the rock signifies a breakthrough for the program in hopes of hanging another state championship banner. The returners have stayed true to their coach's philosophy of hard work and dedication to overcome adversity, as Putnam, Robles and Roundtree train year-round together with the same coach in order to best know each other's strengths and weaknesses.
The squad is looking to continue its success from last year; they made the state tournament, though not through the opening round. In recent years, the team has been average, but the Sabercats have a solid history under LaRue's tenure, as they have won three state championships, including a title back in 2013.
LaRue hopes to implement programs to help create a dynasty, including a feeder program that'll get the Sabercats back on top.
---