Paradise Valley is building athletes — the right way
November 26, 2019 by Jackson Coppinger, Arizona State University
---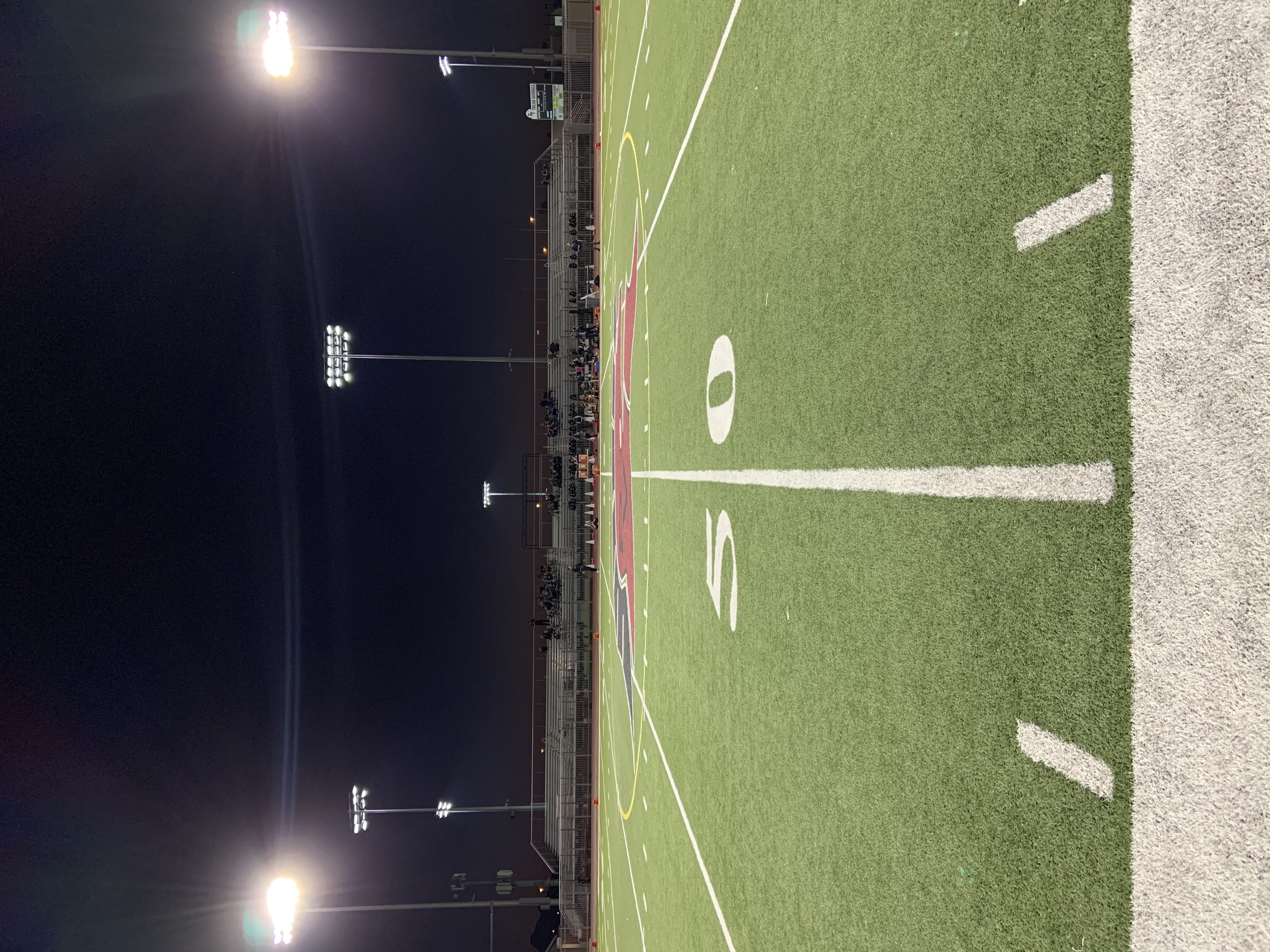 The athletes at Paradise Valley High School may not be able to win every game, but they're learning so much more than that in the long run.
Located in the hub of North Phoenix high school sports, Paradise Valley plays tough competition amongst financial disadvantages, including Arizona powerhouse Pinnacle, Chaparral and Horizon. The combined conference record of those three schools this season is 23-2.
They all have one thing in common: The parents are able to financially support the program.
Paradise Valley doesn't typically have that luxury.
"With our demographic of kids, we get a real blue-collar worker-athlete here at PV. They work hard," said Darren Nielson, a track and football coach at Paradise Valley for over 30 years.
In 2018, Paradise Valley earned the California Casualty Thomas R Brown Athletics Grant to help aid Paradise Valley's athletic programs. They were reportedly among only 79 public schools across 32 states to earn this particular grant.
In a press release on the issue, the coaches of Paradise Valley stated that they want to "provide a quality program that encourages player confidence and pride." Paradise Valley used the grant money to provide the basketball players jerseys for the 2018-19 season.
The Paradise Valley Trojans have certain methods in place to raise their own money for each sport.
Paradise Valley encourages "Red Zone Sponsorship" donations from companies that want easy advertising opportunities. Every $100 raised before each football game, 25 students are allowed into the game for free. For example, $400 donated to the Red Zone will allow for 100 students permitted into the game for free.
To encourage donations, Paradise Valley announces donors' names over the public address system during the middle of the football games. They also place their names on the TV in the basketball gym and the marquee in front of the school at the corner of Bell and 40th street.
Paradise Valley has its system to get by in such a competitive conference, but athletic director Brock Heykoop says the school is still "in the middle range" compared to all the schools in the state.
"We have some students that struggle financially, and we have some that don't. We have a balance of the different classes that go here," Heykoop said.
Heykoop added that he'd rather have these high schoolers, regardless of class or race, to be learning life lessons from the games than winning in them.
"I'll take life lessons and learning discipline over winning games," Heykoop said. "Learning how to overcome tough things that happen on the football field and applying those things later in life are good opportunities for coaches to step in and influence them in the right way."
Athletic trainer Antonio Carrasco is noticing that these teachings are making an impact on the football players.
"From what I see, these players are loyal to their school, their coaches and everyone else," Carrasco said. "These lessons they're teaching are going to be beneficial for them as they get older."
Paradise Valley hasn't been too dominant on the field, but they're building these players to be so off the field in the near future.
---