2A Football Conference Championship postponed until Dec. 6
November 26, 2019 by Seth Polansky, AZPreps365
---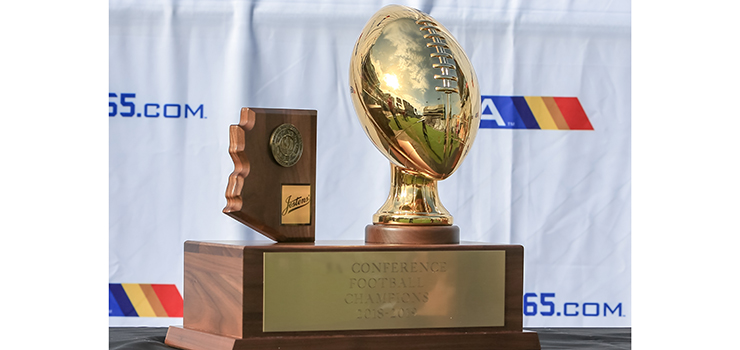 Due to severe weather set to hit Northeastern Arizona this weekend, thereby impacting the travel plans of Round Valley High School's football team, the AIA has postponed the 2A Conference Football Championship. The new date for the game will be Friday, Dec. 6.
A time and location has not been finalized yet. Host schools are being sought that can accommodate the new matchup. Information will be provided to all fans on the AZPreps365 website, social media channels and through the statewide media as soon as it is available.
The weather expected throughout regions of Northern Arizona would be too severe for the team and fans of Round Valley to start their travel to the Valley. The association wants everyone to remain safe during this time.
The anticipation is for this game kick off at 7 p.m. as to honor the wishes of the 2A Conference to have its championship in prime time. The AIA understands that there will be two other championship games kicking off at this time, however, it is important to showcase every team at this level and to give fans the time to travel and support the players.
"We really appreciate the willingness of Phoenix Christian to allow Round Valley the opportunity to travel without putting everyone associated with the program at risk as the road conditions become unpredictable," said Executive Director David Hines. "The championship game is important, but we want both schools to have the opportunity for all the players, fans and family to properly celebrate their final game of the year."
The AIA extends a thank you everyone for their understanding and wishes high school football fans a very Happy Thanksgiving.
---