Pinnacle badminton coach Charlie Zeeb building strong foundation
December 2, 2019 by Trevor Leaf, Arizona State University
---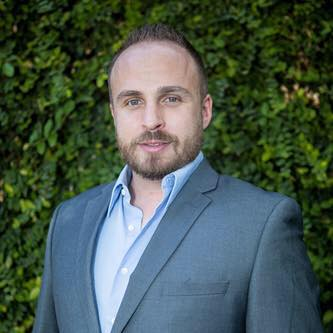 Trevor Leaf is an ASU Cronkite School of Journalism student assigned to cover Pinnacle High School for AZPreps365.com
In just seven years of coaching at Pinnacle High, head coach Charlie Zeeb has set the foundation for an elite badminton program.
Zeeb became the head coach in 2012 when Pinnacle announced that it would begin playing state-sanctioned badminton. The first two seasons came with a learning curve, not only for the players, but also for Zeeb.
"I never played badminton growing up or on a team, but when I heard we were adding a badminton team I thought it would be fun for me and a good challenge," Zeeb said.
But after getting a feel for the sport, along with gaining more knowledge, the Pioneers badminton team has not had a losing season since 2013. This past season, the Pioneers posted a program-best 13-1 record but came up short in the state semifinal to Hamilton.
"It's all about the girls," Zeeb said. "I understand that some of these girls who are showing up to practice for the first time have never played badminton before, so that's the biggest goal for me, is to get the girls to keep showing up to the practices."
Many times in sports things don't always go as planned, and it's important that every team and every athlete has someone to turn to when the game takes an unexpected turn. For the Pioneers' badminton team, this "someone" is Zeeb.
Zeeb's leadership was on full display at the Glendale Union High School District tournament this year when senior captain Morgan Rucker fell behind early in her second match. After Rucker dropped the first set, Zeeb went over to talk to Rucker to help her get everything under control and regain her focus. Rucker went on to win the singles championship that day.
"As a player it's so nice to have someone like Zeeb in your corner," Rucker said. "He always knows what to tell you, and he will never let you fall."
At tournaments there are multiple games going on at the same time, but you will always be able to hear Zeeb's signature clap. This lets his players know he is watching and that he is there with them.
"He never gets mad, he likes to have fun and he is good at connecting to us not only as players but as people," senior Sydney Boyd said. "I think that's very important for a coach to be able to do. It gives us confidence that we can go out there and be our best, but also have fun doing it."
Every coach has their style of coaching and being around the Pioneers' badminton team you instantly get the vibe that the team is a family, and a lot of that is due to Zeeb's coaching style.
For the GUHSD, Zeeb brought the theme of "scrunchie time" to the Sunnyslope gymnasium, wearing one of the girls' scrunchies around his wrist the whole day, almost going home with it.
Zeeb's leadership doesn't stay in the gymnasium. The badminton coach is also an English teacher at Pinnacle.
"Everyone wants to have Zeeb as their English teacher," junior Bella Williams said. "Having Zeeb as a coach makes it easy to come to practice every day because you know you're going to have fun. The same goes for class. I think that's why we all loved having Zeeb as a teacher because he understands us and life, he tries his best to loosen us up and make life less stressful."
The foundation of a team starts before any of the on-the-court action. It starts with the relationships throughout the team, and there is no more important relationship in sports than between the player and coach.
Through Zeeb's ability to keep it loose with his players and approach them more as a friend would rather than a coach has been crucial to his team's success. Badminton at Pinnacle is not a cut sport. The team needs girls to show up and Zeeb is a big reason they do.
"I love Zeeb. He has been best coach I could've asked for," Boyd said.
"It means everything to me," Zeeb said. "These girls are so special, and I wouldn't trade my experience and these seasons for anything, and just knowing what they've had to say and the impact I've made on their lives means everything to me."
---