Esports gets a boost as Omen and Nvidia signs on as AIA partners
December 11, 2019 by Seth Polansky, AZPreps365
---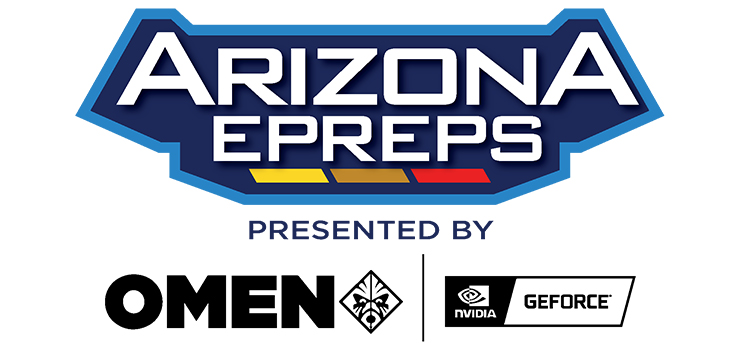 PHOENIX — The Arizona Interscholastic Association (AIA), OMEN by HP (OMEN) and NVIDIA Corporation (NVIDIA) announced today the signing of a two-year strategic relationship agreement. Both OMEN and NVIDIA will serve as presenting sponsors of Arizona EPREPS and the esports championships.
Additionally, OMEN will serve as the Official PC and Official Monitor, and NVIDIA as the Official GPU, of the AIA's esports initiative.
"We are pleased to welcome OMEN and NVIDIA to the AIA esports family," said Executive Director David Hines. "Both will play important and unique roles in realizing our education-based vision for esports in the state of Arizona and we look forward to everything they have to offer our students and member schools."
"We are thrilled to be working with the Arizona Interscholastic Association and its member schools as the association further develops its esports programs," said Judy Johnson, Director of OMEN Development. "Our goal is to empower student-athletes to achieve their highest level of performance with the help of our professional-grade gaming PCs powered by industry-leading NVIDIA GeForce Graphics Cards. In a sport comprised of games where success is decided by millisecond reactions, having the right equipment can make all the difference in competitive play."
About HP
HP Inc. creates technology that makes life better for everyone, everywhere. Through our product and service portfolio of personal systems, printers and 3D printing solutions, we engineer experiences that amaze. More information about HP Inc. is available at http://www.hp.com.
About Arizona Interscholastic Association
The AIA is a voluntary association of public and private Arizona high schools. Since 1913, the organization has created and sustained interscholastic activities that encourage maximum student participation by providing AIA member schools with an even playing field to ensure fair and equitable competition. The AIA believes that providing interscholastic activities for Arizona high school students creates personal development opportunities with a balanced focus on academics and extracurricular activities.
Through its Arizona member schools, the AIA reaches more than 110,000 participants in high school activity programs. The organization hosts 5,000 championship contests and maintains officiating for more than 45,000 regular season games. For more information, visit www.aiaonline.org and www.azpreps365.com.
---