How Basha's "Big Three" led them to state title
December 5, 2019 by Julian Rosa, Arizona State University
---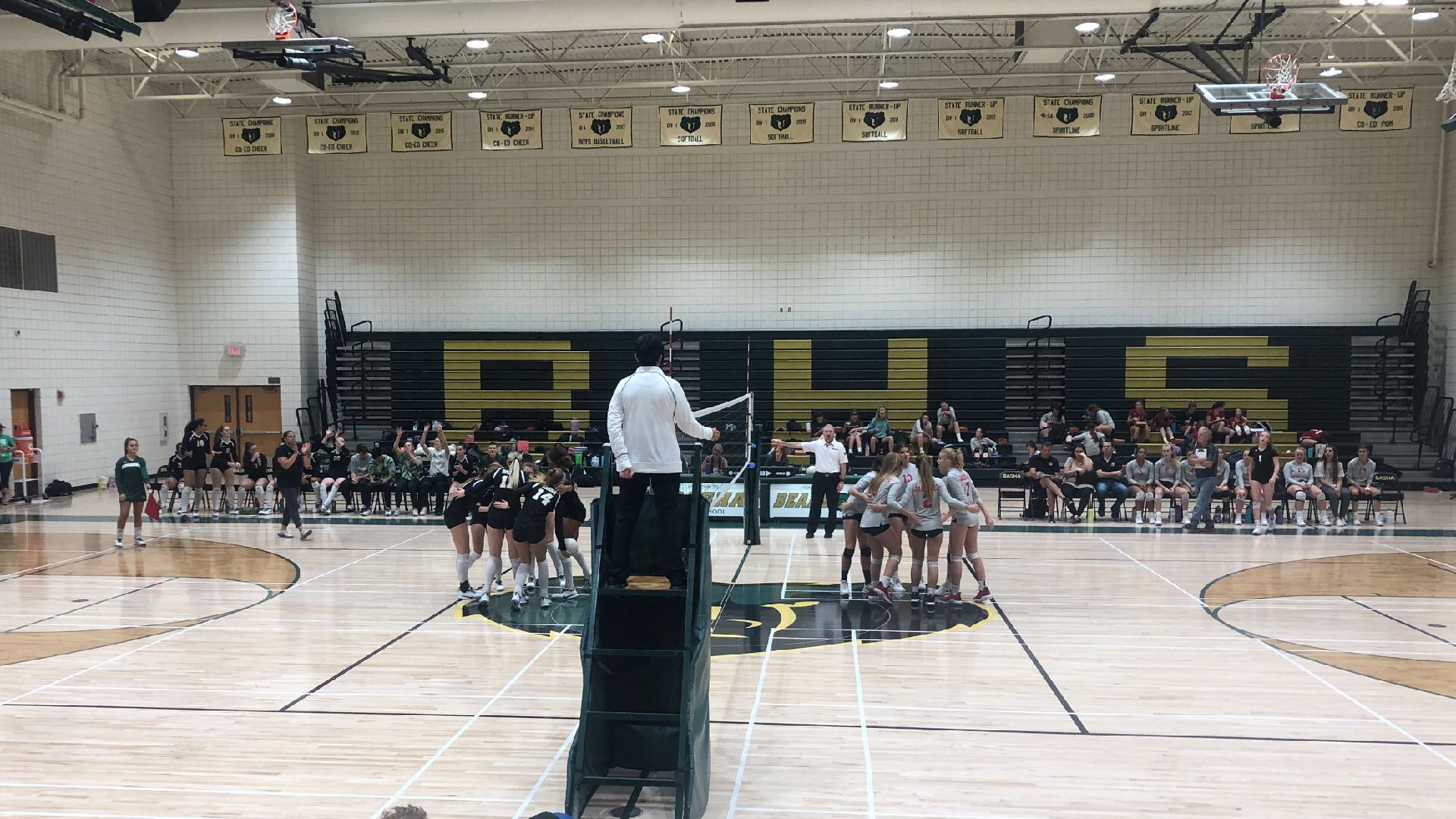 Julian Rosa is an ASU Cronkite School of Journalism student assigned to cover Basha High School for AZPreps365.com.
No matter what the sport, stars of a team usually consist of the players on the field or court. The "bigs twos" and "big threes" are either players that team up with each other purposely or have their talents blend together unintentionally. But at Basha High School, the girls volleyball team's "big three" – which led them to their first state title – has one outsider: their head coach, Terri Spann.
"She has a gift," Athletic Director Marques Reischl said. "Some people are just different, and she is one of them. She has all the items that you would check off of a 'Good Head Coach' list. She is demanding, holds kids accountable, believes in them, has high expectations of them, and has a great volleyball coaching matrix of experience to pull from."
Spann has been an icon in Arizona girls volleyball since her arrival in the valley in 1994. The Long Beach native was regarded as one of Arizona State University's elite volleyball players in the 1990's, as she is only one of eight players in ASU volleyball history to record 1,000 or more digs and kills in a career.
After brief stints at Xavier Prep and as an assistant at ASU, she took the head coaching position at Basha, where she has been for seven years. Not only is she well respected by her players, but even Basha's famous student section has special admiration for what Spann has done for the program in recent years.
"They love Coach Spann so they get to the volleyball games and go crazy," Reischl said.
Spann's belief in her players is backed up by results, very few better than team captain Samantha Drewry. When Drewry arrived on the varsity squad in 2017 she wasn't necessarily the most vocal player on the court, but since then, Spann stressed the importance of communication, and now she's the most vocal player on the court and is the heart and soul of the team.
This season, Drewry led the team in kills and averaged 4.4 kills per set with a conversion rate of 39.2%. In the state title game against Perry, Drewry had 24 kills with a 31% conversion rate, along with three assists.
When Basha started the 2019 campaign, the Bears knew coming in that they were going to be without one of the most electrifying outside hitters in the state, Jaelyn Hodge. The Arizona commit had transferred from Queen Creek for her senior season, which meant she would be ineligible for the first nine district games of the 2019 season.
Even with that, Hodge was exceptional. In 62 total sets played, she ranked second on the team only behind Drewry in kills with 397, and had an absurd 6.4 kills per set, which is two more than the next closest player on the list. Hodge came up big on multiple occasions, including a season-high 43 kills against Hamilton, 37 kills against Xavier Prep, and in the state final, Hodge led the best comeback of the season with a staggering 33 kills.
"Jaelyn's an incredible player," Drewry said. "She really gives us a boost in all facets of the game when she's on the court, and I'm definitely grateful to share the court with her."
The three key factors of the Basha Bears team led them on an incredible run, starting on Oct. 8, when they swept Hamilton. Over the next 11 games in which they won 10, the Bears lost a grand total of 12 sets, and only dropped two or more sets five times.
The state final was one that would go down in the Arizona girls volleyball history books as one of the best state finals of all time. After dropping the first two sets while only scoring 35 points, the Bears rallied to win by two points in the following two sets to force the title-deciding fifth set.
Basha handled Perry in the fifth set behind Hodge's game-winning kill that deflected off of a diving Perry player and fizzled out of bounds.
The state title meant more than just a trophy. It ended the Drewry-Hodge era at Basha, as they are both set to graduate in 2020. But this doesn't signal an end to Basha at all.
"Samantha and Jaelyn were so big for us this year," Reischl said. "Both senior outside hitters that were leaders and really set a standard for the team. We were very successful with our JV and freshman programs this year also. So as Coach Spann would say, '…next girl up.'"
---