Boys hoops: Cesar Chavez's late charge edges Desert Ridge
January 7, 2020 by Les Willsey, AZPreps365
---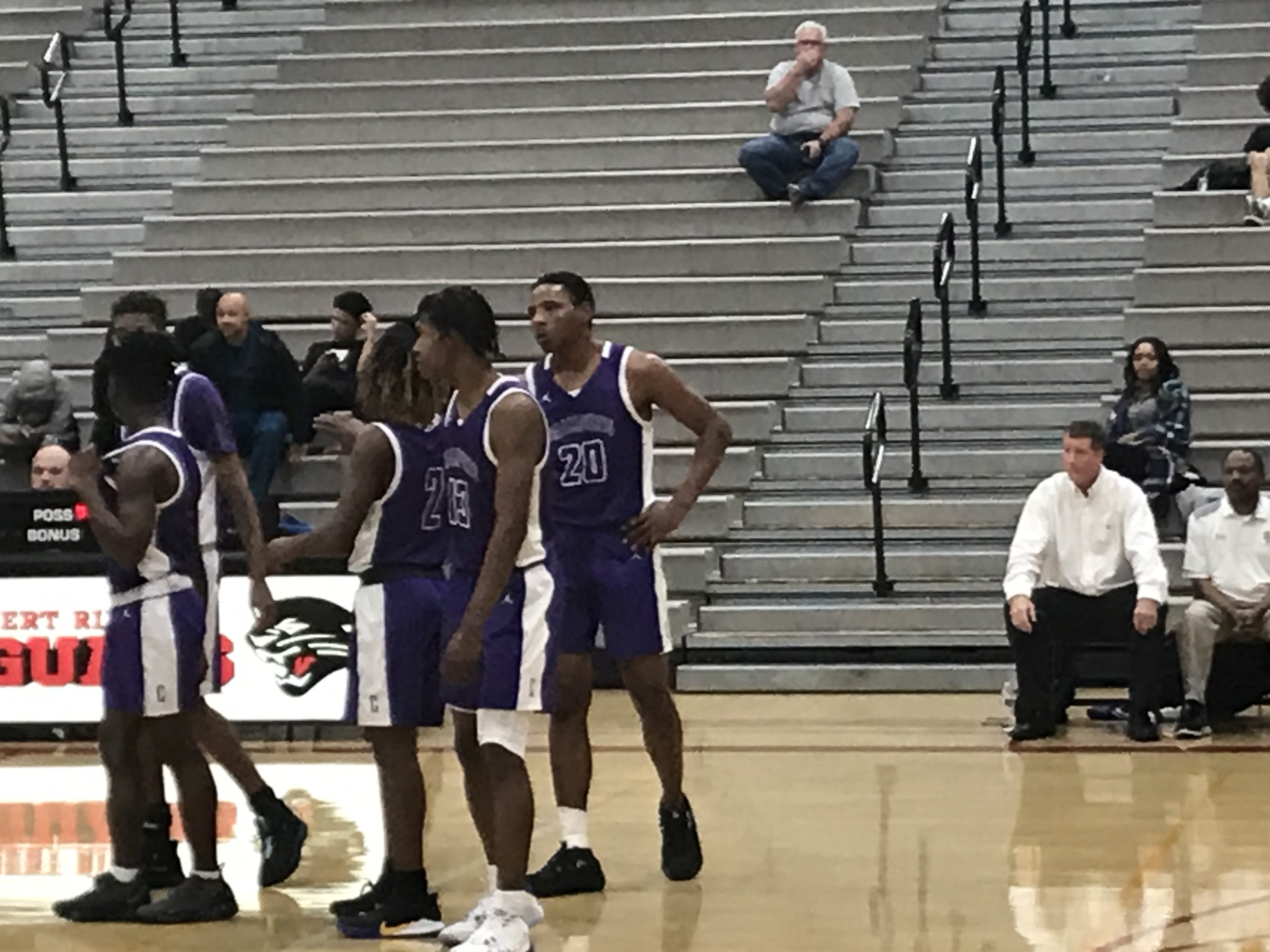 Cesar Chavez basketball coach Gary Lee now knows what and who he has to work with five weeks after a postgame brawl the first week of the season in late Novermber wreaked havoc on the program.
He liked what he saw.
Cesar Chavez pulled off a nice comeback on the road Tuesday to begin the second half of the season with a fourth-quarter rally producing a 69-64 win over Desert Ridge in a 6A non-region contest.
Cesar Chavez, No. 21 in the first power-rankings released earlier in the day, improved to 10-5 overall and 3-2 in power-ranking games. Coach Greg Ream's Jaguars, who settled in at No. 6 in the initial rankings, are now 12-5 overall, 6-4 prg.
"We got what we wanted tonight," Lee said. "Everyone that was supposed to play played. We were nine deep and it was total team energy that allowed us to win."
With its top two players from last year moving on to non-AIA teams -- junior guards Tyty Washington and Ricardo Sarmiento - Lee rotated nine players in and out and at times it seemed like there was a revolving door at the scorer's table.
After leading most of the first half and by a point (33-32) at intermission, Cesar Chavez faced an uphill climb as the third period wound down.
Desert Ridge sank four threes in the third period and surged in front 53-44 with 1:22 to play in the quarter. Cesar Chavez managed to pare the deficit to 53-47 to begin the final period. And the final period belonged to the Champions as they settled in for more shots in the paint.
With junior Ravion Hodge (17 points) and senior Tyraill Carrethers (13 points) leading the way by combining for 14 of the Champions' 22 final-quarter points, Chavez finally pulled even at 59 with 4:06 to go.
The game was tied twice more - 62-all after Chavez's Nyjeir Andrews (15 points) and Desert Ridge's Joe Kelsey (game-high 19 points) traded threes. The teams next swapped twos - Hodge for Chavez and Matt Haltorp (18 points) for Desert Ridge knotting it at 64 with 1:20 left.
Chavez ran off more than a minute after that looking for a shot. Andrews drew a foul with 16 seconds left. He made the second of two free throws to give the Champions the lead for good, 65-64.
Desert Ridge got what it hoped would be the final possession and a win after a timeout with 12 seconds left. Haltorp got the inbounds pass and made a strong drive to the basket, but was cut off. He tried to kick it back out but the pass went out of bounds. Chavez had the ball with 5 seconds left.
The Champions, who were not sharp at the free-throw line overall, managed to sink 4 of 6 in those final seconds to salt away the win -- Carrethers one, Hodge one and Andrews two.
"It's going to take all of us the rest of the way," Lee said. "We shared it in the paint and that helped us get back in the game. We have to play good defense and I think we did our best late."
Tru Washington joined Hodge, Carrethers and Andrews in double figures for Chavez, finishing with 10 points. Brennan Armijo was a third Desert Ridge player in double digits with 12.
---