Legendary Agua Fria coach Fulton dies
January 21, 2020 by Jose Garcia, AZPreps365
---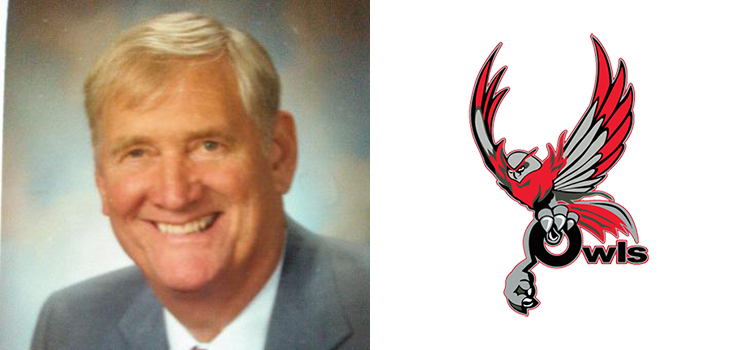 Agua Fria basketball and golf coaching legend O.K. Fulton, a charter member of the Arizona High School Athletic Coaches Hall of Fame, passed away Friday.
He was 87.
Fulton spent 37 years at Agua Fria as a coach, athletic director and principal. The school's gym is named after him.
During his tenure at the school, beginning in 1963, Fulton's basketball and golf teams won six state championships and were runner-ups three times. He went on to earn national Athletic Director of the Year, National High School Athletic Coaches Hall of Fame and Principal of the Year honors.
Fulton was an active member of the state's High School Athletic Coaches Hall of Fame, serving as the hall of fame's secretary for 30 years. But above all Fulton served as a father figure to the students who crossed his path.
One of those former Agua Fria students, Randall McDaniel, became the first Arizona high school football product to be enshrined in the NFL's Hall of Fame.
The impact Fulton made on McDaniel was so great that he selected Fulton to present him during his 2009 NFL Hall of Fame ceremony.
"Outside of my family, (Fulton) has been the person who made the biggest impact on my life as a young man," said McDaniel during his Hall of Fame induction speech. "He believed in me before I believed in myself. Mr. Fulton, your passion to make a difference in the lives of your students and your belief in the potential of every young person, is something I try to emulate in my second career as an educator."
A memorial service for Fulton will be held on Feb. 8 at 11 a.m. at The Church at Litchfield Park (300 N. Old Litchfield Road, Litchfield Park, AZ) with a reception to follow at the O.K. Fulton Gymnasium (530 E. Riley Drive, Avondale). In lieu of flowers, the family requests that donations be made in Fulton's name to the Agua Fria Foundation (14175 W. Indian School Road, Suite B-4, #518, Goodyear, Arizona 85395.)
---