Brophy sweeps inaugural AIA Esports State Championships
January 25, 2020 by Jason Krell, AZPreps365
---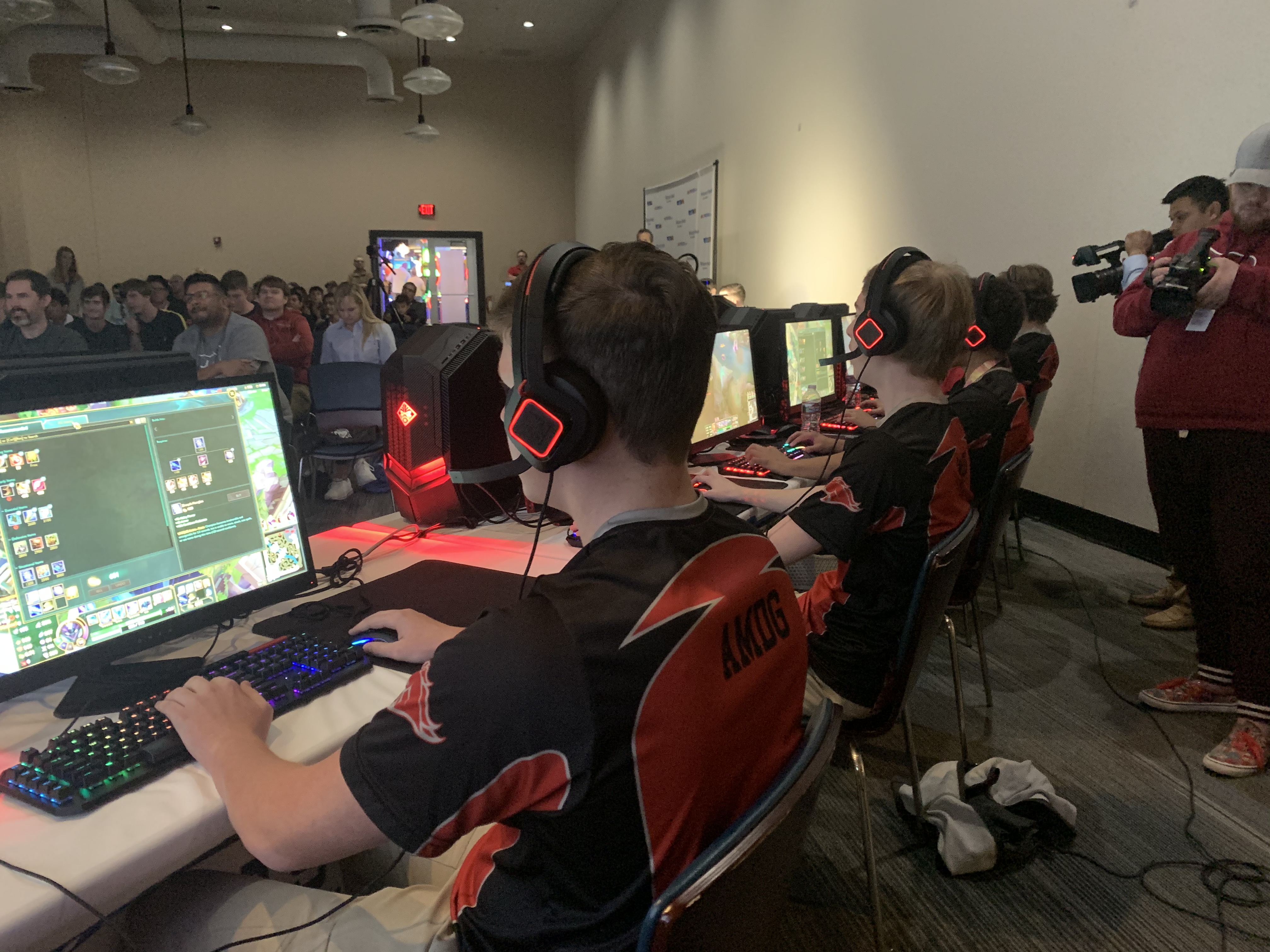 In dominant fashion, Brophy College Preparatory swept the inaugural AIA Esports State Championships last night.
Brophy's Rocket League team first rolled over Valley Christian High School 4-0 in a best-of-seven series. Afterward, Brophy's League of Legends team edged out a win against Higley High School 2-1 in a best-of-three series. To reward the achievement of bringing home both state titles, Brophy players received a commemorative medal.
Blasting past the competition
After going undefeated during the playoffs, Brophy's Rocket League team validated their place as heavy favorites in their matchup against Valley Christian. Jaymz "Ki Yuhn" Allen Wallen and Ashwin "ThatWizard" Gulaya contributed to the four lopsided score lines, but Jack "Jman" Munhall put on a show in the quick series. He scored at least three goals in three of the four games.
"It's always beautiful to watch him play," said head coach Phillip Birgenheir. "His skill is extremely high, and just watching him play, you know he's a special player. He can take this career really far if he wants to."
Brophy produced so many scoring opportunities with aggressive play that overwhelmed Valley Christian's team. Munhall or Allen Wallen repeatedly scored within the first minute of multiple games and successfully kept the ball on their opponent's side of the field. Valley Christian's team showed some signs of life late in each game, but their touches were rarely as precise or coordinated as Brophy's, leading to their eventual defeat.
Munhall attributed his performance to the countless hours he said he has put into Rocket League and the skills he's developed.
"I think a lot of it is just my positioning," Munhall said. "I played so much that I kind of know where to be on the field in order to score those goals and be in that position. And then also, mechanically, I think I've just played a lot to where I can do certain things with my car that other people can't, which gives me an edge."
As for what it feels like to be an esports state champion, Munhall said he never would have expected it when he started high school as a freshman. Now a senior, he said the team plans to compete in the AIA's upcoming spring season and try to bring home another title.
Team fighting from behind
While Brophy's Rocket League team routed their opponents, the League of Legends team stumbled in game one despite their eventual recovery. According to top laner Hugh "QuantumChief" Gallagher, the team's initial plan to draft comfort picks didn't give them the synergy needed to win. Instead, Ammon "Darthsteele" Lee Steele ran all over them, raining down damage with his Gangplank's Cannon Barrage ability.
In game two, Gallagher avoided early pressure from Higley after succumbing earlier in the series. Once mid laner Eli "Cubeyy" Toelle helped his team get ahead with some clutch roaming, Gallagher's Modrekaiser beat his opponents down repeatedly. Near the end of the game, he outplayed three of his opponents solo, taking them down and giving his team an opening to equalize the score.
Once the momentum was on their side, Gallagher said their communication helped them stay coordinated in game three. At that point, winning was about always making up for any mistakes by trading objectives across the map.
"When one of us made a bad play, like if I died solo in top lane, we'd take that opportunity to go take dragon," Gallagher said. "So even if one of us made a mistake, we usually had a good tradeoff on the map that would help us more in the late game."
While Higley continued trying to force mistakes, their attempts to make plays across the map couldn't overcome Brophy's success in team fights. Whenever they grouped together, Gallagher, Toelle or AD Carry Aashish "Milk Cow 101" Bhujel would end up wiping out the entire opposing team.
Head coach Shawna Khan said she was shocked when Brophy won titles in both games.
"I don't think that was something we were expecting to happen when we started the program," Khan said. "We are very fortunate and grateful to everyone who has helped put esports together in Arizona and bring it to our high schools."
Khan also gave much of the credit to the players, who came up with the game plan for most games this season while she learned more about playing League of Legends. But now that she has caught up, Khan said the team already has plans to make some improvements to their system for the spring.
Another chance at victory
With the fall season complete, teams are preparing for the spring esports season, where students can once again compete to see which school is the best in the state. While Brophy aim to defend their titles, the rest of the field will be trying to leave their own mark on Arizona high school esports history.
---