Coronado baseball looks to turn the program around in 2020
February 12, 2020 by Dominic Garramone, Arizona State University
---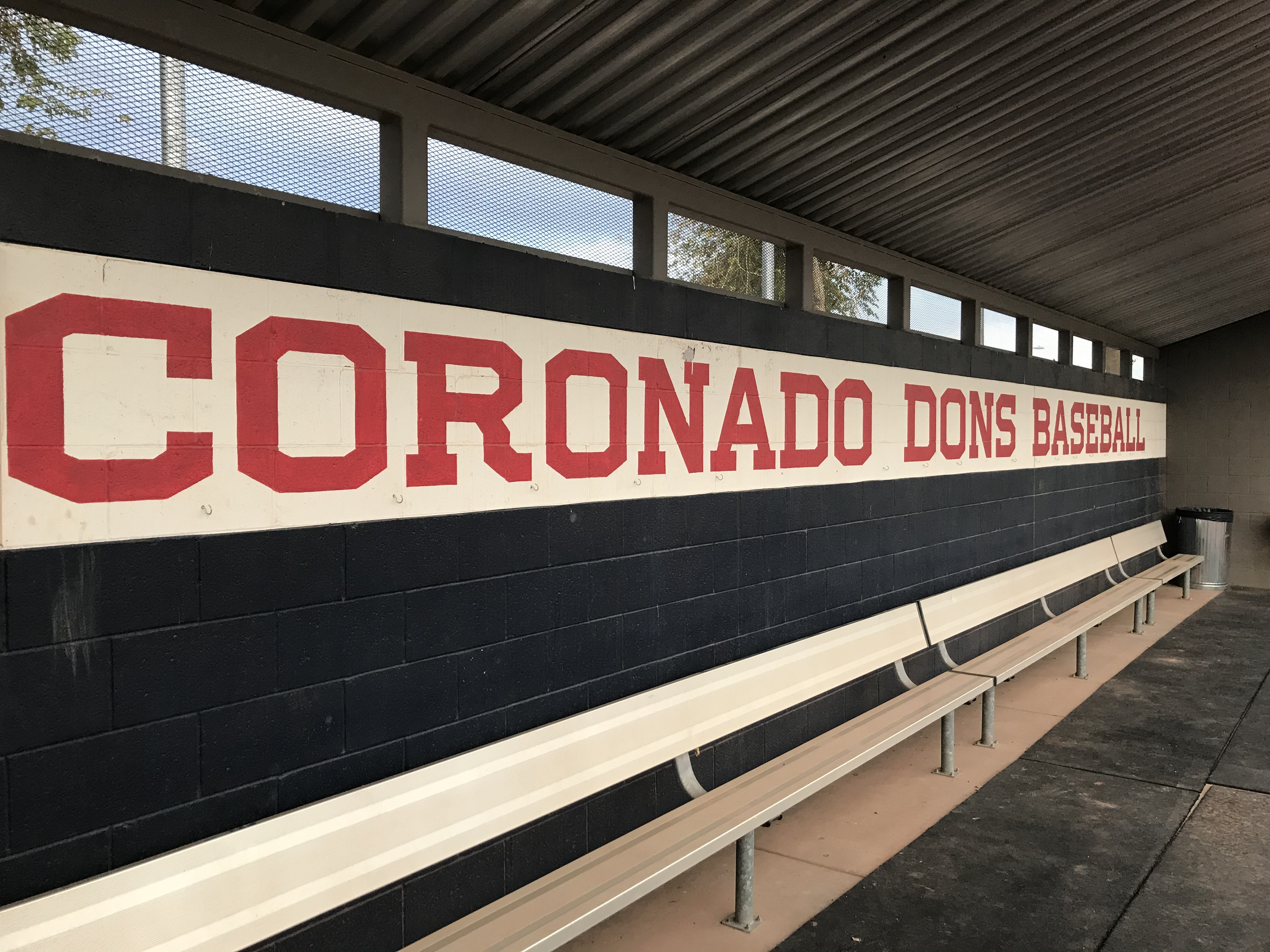 Dominic Garramone is an ASU Cronkite School of Journalism student assigned to cover Coronado High School for AZPreps365.com
Donald Spaniak is looking to put Coronado baseball on the map in 3A this season.

Following a 2019 record of 4-17, the Dons are trying to build a winning program from day one this year under their new coach.

The Dons have an entirely new coaching staff. Along with Spaniak, Jim Caruthers and Mike Palmer are also fresh faces on the staff.

"For this team, we are going to be two things, a learning team, and a working team," said Spaniak.

Spaniak only expects enough players to fill one team this season and wants to make sure his team with freshmen through seniors will set its goals on improving skills and abilities.
With all-new coaches, Spaniak relies on his senior leaders to be "problem solvers" and help the younger players make the transition to high school baseball.

One senior who Spaniak points to is outfielder Drake Pfeiffer, because "he has the willingness to do whatever we ask of him … he is a competitor, I think if we asked him to run through the outfield fence, he would."

Having spent the last three years in the program, Pfeiffer said: "This year is a lot different." Pfeiffer referred to a few extra off-season practices that have already produced huge improvements from the last couple of seasons.

"He's brought a lot mostly knowledge," said Pfeiffer. "For him to bring us baseball IQ and help all of us get a better understanding, it makes us a hundred times better."

Pfeiffer said he learned the qualities of a good leader during the years of playing with his older brother Dylan at Coronado.
"He taught me that you have to be a leader, you can't let yourself get frustrated," said Pfeiffer. "You have to keep calm and support your team all the way."

The Dons look up to their senior leader because many are underclassmen.
Assistant coach Jim Caruthers said he "emphasizes the fundamentals" with this younger group.

"Day one to day 100, I want to see better."
Coronado had seven seniors graduate and will look to use these next couple of days to find the young players with the potential to fill the void.

Coronado opens its season at home against Wickenburg Feb. 26.
---