6A hoop tournaments a study in contrasts
February 12, 2020 by Les Willsey, AZPreps365
---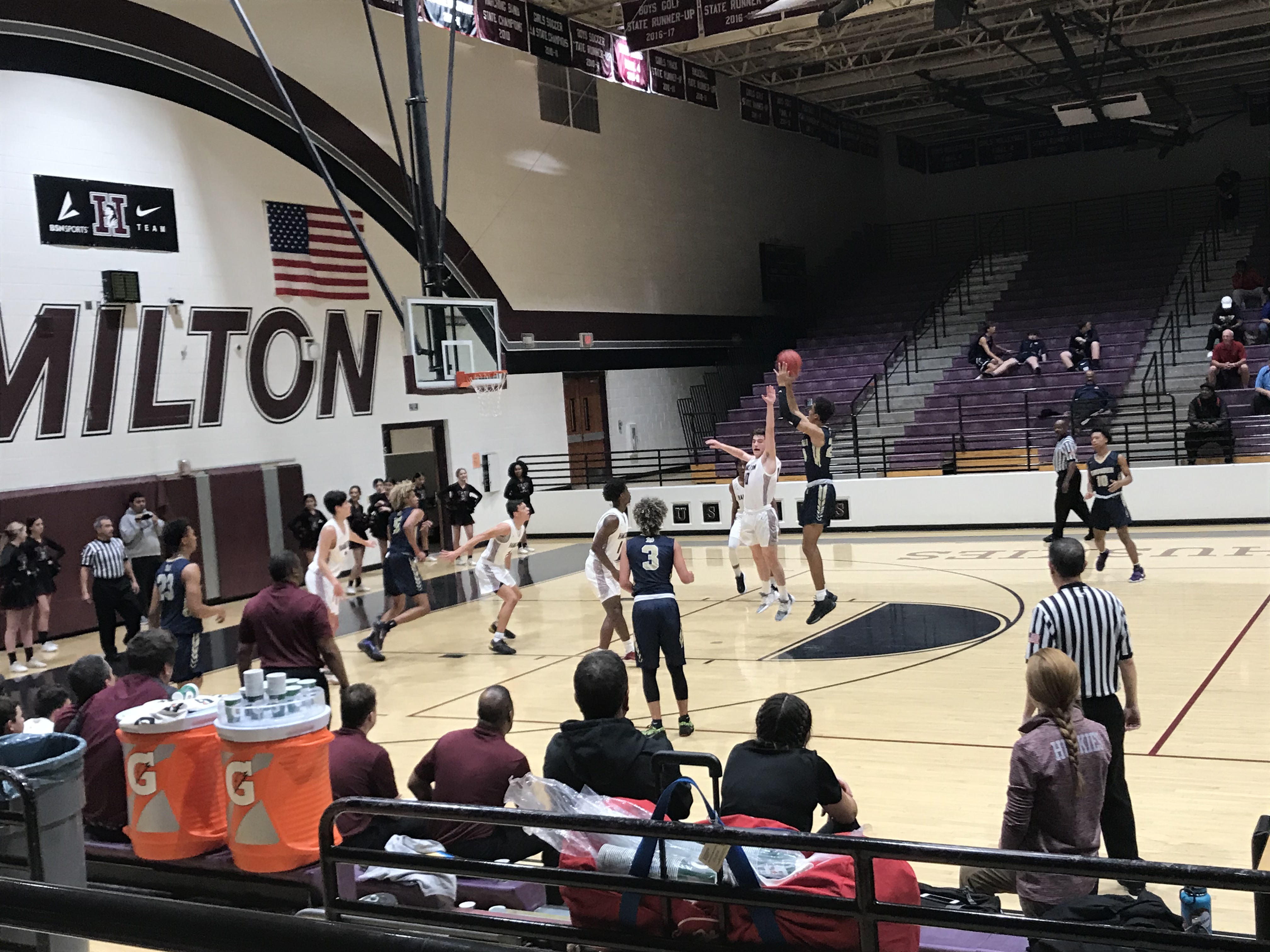 The 6A boys and girls basketball state tournaments begin Tuesday Feb. 18 (girls) and Thursday Feb. 20 (boys). The competitive firepower of each couldn't be more different.
The 6A boys field is certainly 10 teams deep - the yet publicly numerically assigned octet of Desert Vista, Highland, Hamilton, Brophy, Skyline, La Joya Community, Chandler and Cesar Chavez plus Basha and Desert Ridge, who we know are 9 and 10, respectively, and play play-in games this Friday (Feb. 14).
Every team in the top 10 of the 6A power rankings at season's end had defeated or been defeated by at least one other top 10 team. Many of them experienced a heavy slate of games against other top-10 teams - namely Premier Region teams (all five) and all six of the Central Region teams. Fifteen of the top 20 teams in the final rankings recorded at least one win over a top-10 team.
Less than two weeks ago I was chatting with a coach from another conference and asking his opinion of the 6A title chase. He threw out an example off the top of his head, saying Desert Ridge, a No. 16 seed at the time, was good enough to give No. 1 Desert Vista a game. That same night Desert Ridge knocked off Desert Vista, in what could have been a first-round game (16 vs. 1).
The test for a couple talented top-10 schools such as Skyline and La Joya Community is a lack of being challenged most nights the last six weeks. Their records are stellar and they've taken care of business, but will have to beat three, perhaps four quality teams in succession to win. Digging deep to perform their best in those games is the right attitude, but the reality is it will be a test.
The race for the 6A girls title on the other hand is limited to four maybe five teams. The power-rankings are pretty much right on with a grouping of Valley Vista, Hamilton, Pinnacle and Perry occupying those spots down the stretch and most of the way. Valley Vista's losses are to out-of-state teams in loaded invitationals. The Monsoon didn't play a tough in-state schedule due to a not so powerful region, but has victories over Hamilton, Perry and 5A kingpin Millennium.
Pinnacle did not lose a power-ranking game to a 6A school. It's only loss is against defending 4A champ Shadow Mountain. The Pioneers did lose to Chandler, No. 6 at last posted rankings, in an invitational to open the season. Sandra Day O'Connor, No. 5 last we knew, has played two games against the top four schools - both losses in Desert Valley Region play to Pinnacle. Hamilton and Perry have taken turns beating each other in Premier Region encounters. Their other losses were to out-of-state schools.
Westwood and Dobson are the other teams among the top eight. The Mustangs and Warriors have enjoyed succesful seasons, a rebound year for Dobson and second-straight 20-win season and a region crown for the Warriors. The teams split their East Valley Region matchups, but have not had success against the elite - Dobson losses to Valley Vista, Pinnacle, Sandra Day O'Connor and Chandler. Westwood played no games against anyone other than Dobson in the top 10.
Suffice it to say it would be a shock if the girls final four isn't Valley Vista, Hamilton, Pinnacle and Perry. If there ever was a year to have an Open Division in girls basketball, this is one. Take Valley Vista, Hamilton, Pinnacle and Perry in 6A, add 5A Millennium, 4A Seton Catholic and Shadow Mountain and 3A Sabino (if 3A was part of the mix) and that would be a solid eight.
---