Knights end their state soccer bid
February 13, 2020 by Mike Paasch, Gilbert Christian High School
---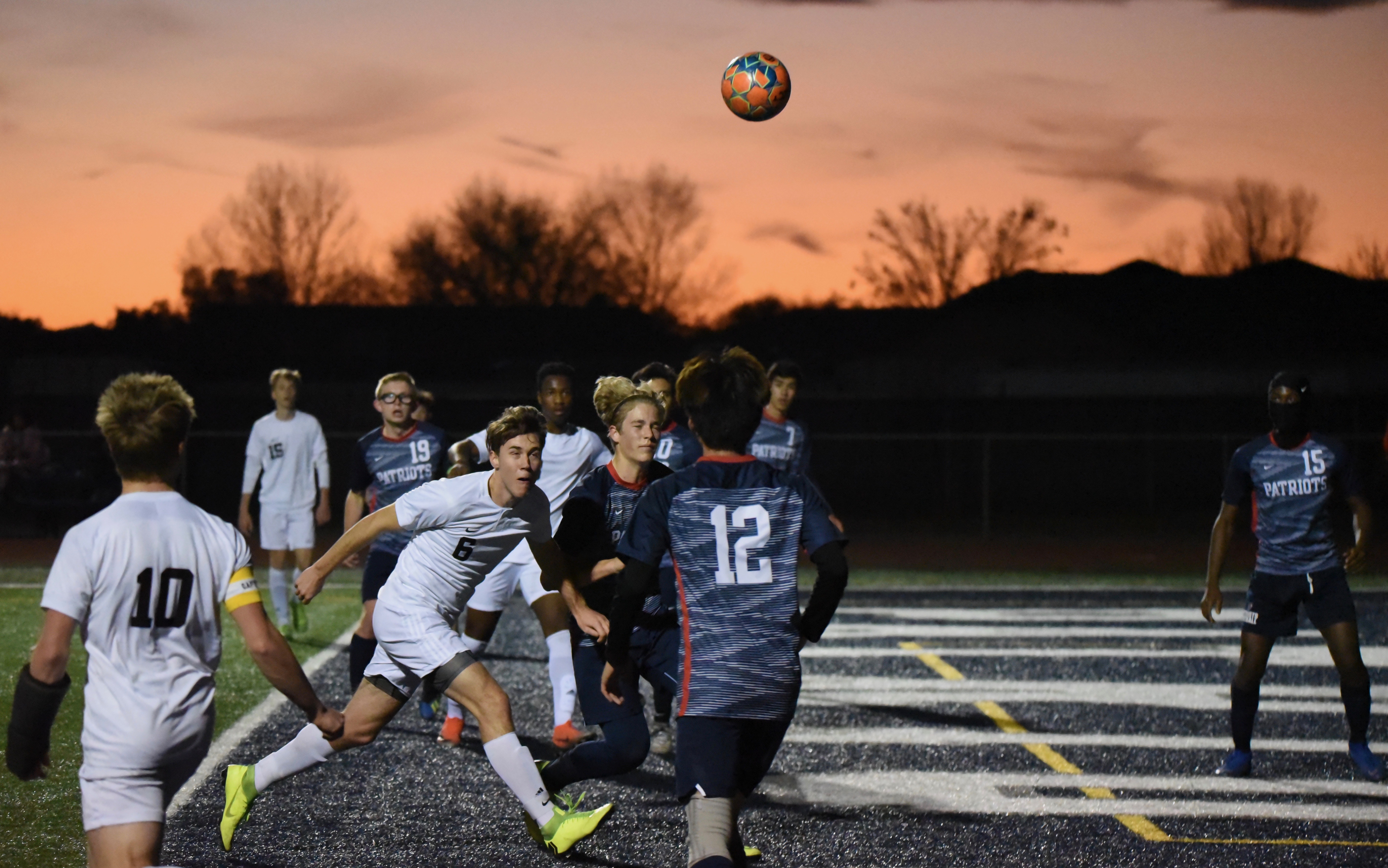 Gilbert Christian Knights had their post-season run cut short as they fell to ALA Queen Creek, Wednesday, February 12. The Knights got behind in the first half by 2 goals. That was the end of the scoring for ALA. Late in the second period, Junior Captain Brody Curtner found the net off a deflected header. The Knights would come at the defending Patriots many times but ultimately were unable to convert shots into goals.
Zishim Bawa made his varsity debut with the Knights. His first game was against 2 of his brothers on the ALA team. Senior Captain Dominic Campos played having come back from an injury to lead the Knights defense as the keeper.
The Knights have had their best season in what is looking like the development of a soccer machine at GCHS. Under the direction of Coach Devon Dickinson and staff, the Knights have a bright future on the pitch.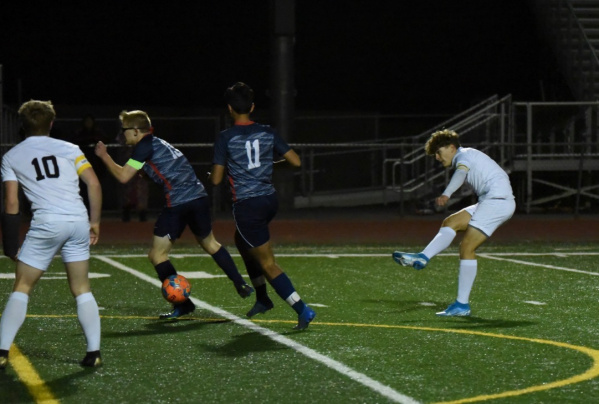 Junior Captain Striker Brody Curtner passes the ball forward.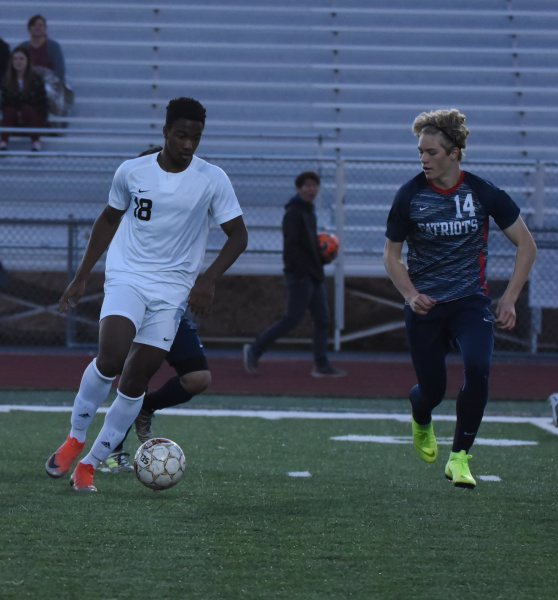 Zishim Bawa (18) in his first Gilbert Christian start.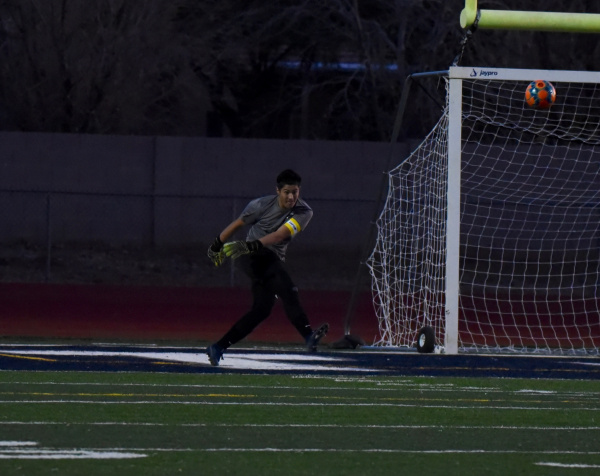 "Keeeep" Captain Dominic Campos returns to the lineup from an earlier injury.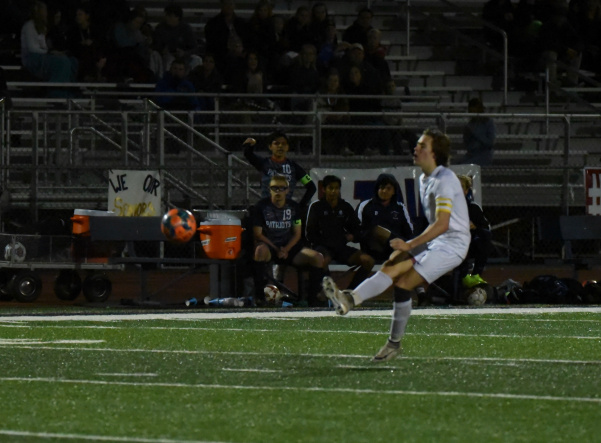 Late in the game, Senior Connor Wiejaczka takes a shot for the Knights.
Sophomore AJ Krahling saves the pass in the last moment.
---