Verrado tops Gilbert in PKs
February 13, 2020 by Les Willsey, AZPreps365
---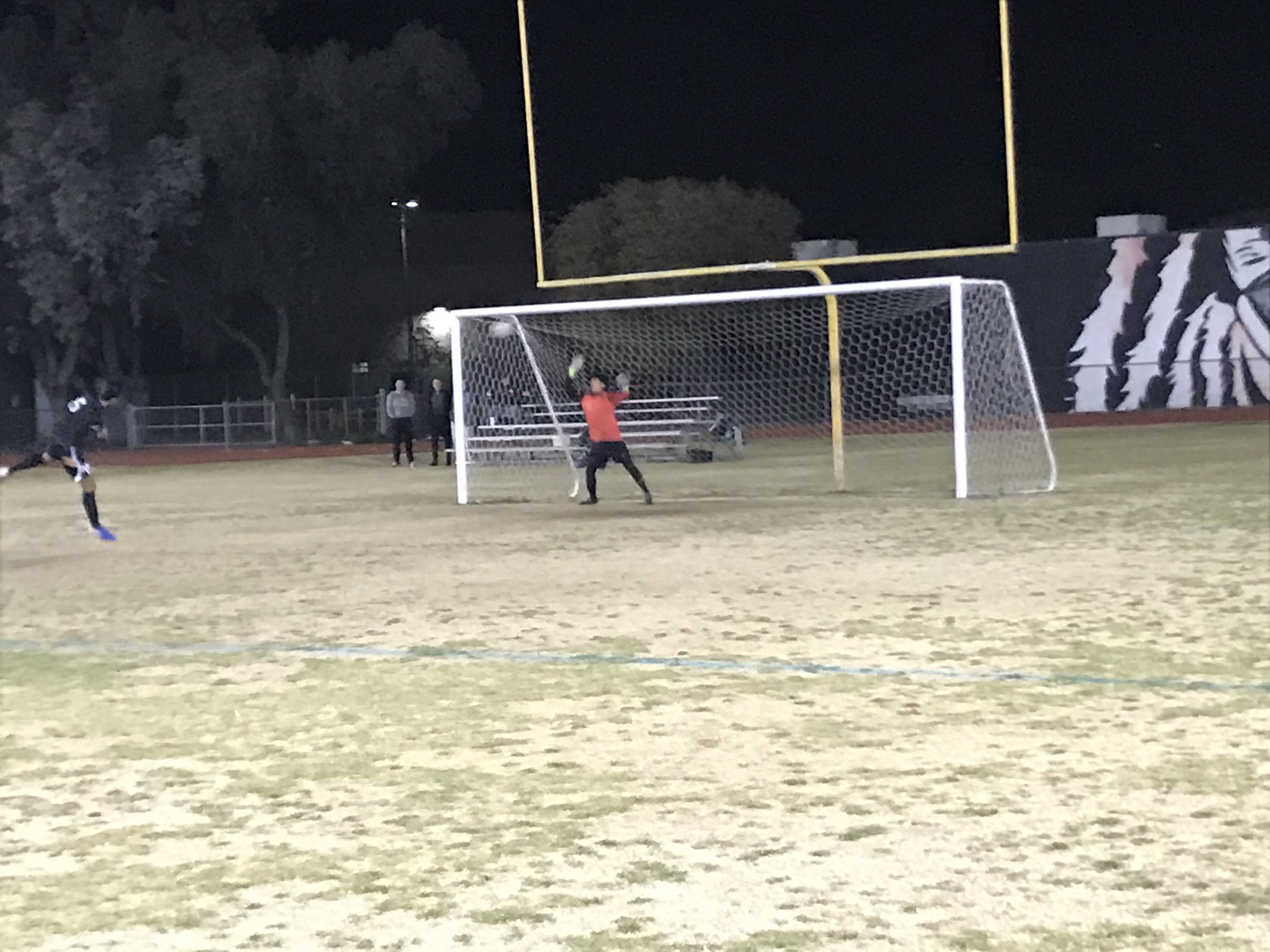 The third meeting in two years between Verrado's and Gilbert's boys soccer was another tight one. The difference this time it was for a 5A state tournament berth.
It took penalty kicks to decide Thursday's play-in match and Verrado for the third time came away with the win. The final was 1-1 with the Vipers winning the shootout, 5-3, at Gilbert High.
Verrado (11-7-2), the No. 21 seed, advances to the first round of state on Saturday and will play an opponent to be revealed Friday at 12:30 on the AIA soccer bracket show. The loss ends No. 12 Gilbert's season with a 9-8-3 mark. It's the third year in a row the Vipers have advanced to state. The past two seasons they've lost in PKs in the opening round.
Verrado managed to win despite playing a man down nearly all of the final 60 minutes. Senior defender Derrick Subervi was red-carded in the 42nd minute. The match was even 1-1 at the time,. Both teams scored their goals in the first half. Jordy Lopez tallied for Verrado in the 23rd minute and Gilbert's Giancarlo Civettini evened the score in the 28th minute.
Verrado coach Travis Roux couldn't recall prevailing playing short-handed, particularly for that length of time.
"We've had close, high-scoring games with them," Roux said. "I tnink it was 4-3 in overtime last year and 5-3 this year. This time it PKs. They are a tough team to play. Going forward losing a senior captain defender (Subervi) we will need him to lead us off the field."
Verrado led off the shootout and none missed. The Vipers PKs were by Joel Hernandez, Isaac Iniguez, Angel Saldana Adrian Perez and Jordy Lopez notched the match clincher. Gilbert matched Verrado the first three rounds of the shootout with successful PKs by Dominick Lopez, Juan Rendon and Darion Londo. The Tigers' fourth attempt caromed off the cross bar giving Verrado and edge it took advantage of.
Gilbert played without its top goal scorer - senior Lewis Upton. Upton suffered a broken leg in Gilbert's match leading up to Tuesday's play-in.
"We had some looks and chances," Gilbert coach Jeff Perry said. "If you have a man advantage for that long you should be able to get one."
---