Cactus travels to Gila Ridge for play-in game
February 14, 2020 by Dylan Breese, Arizona State University
---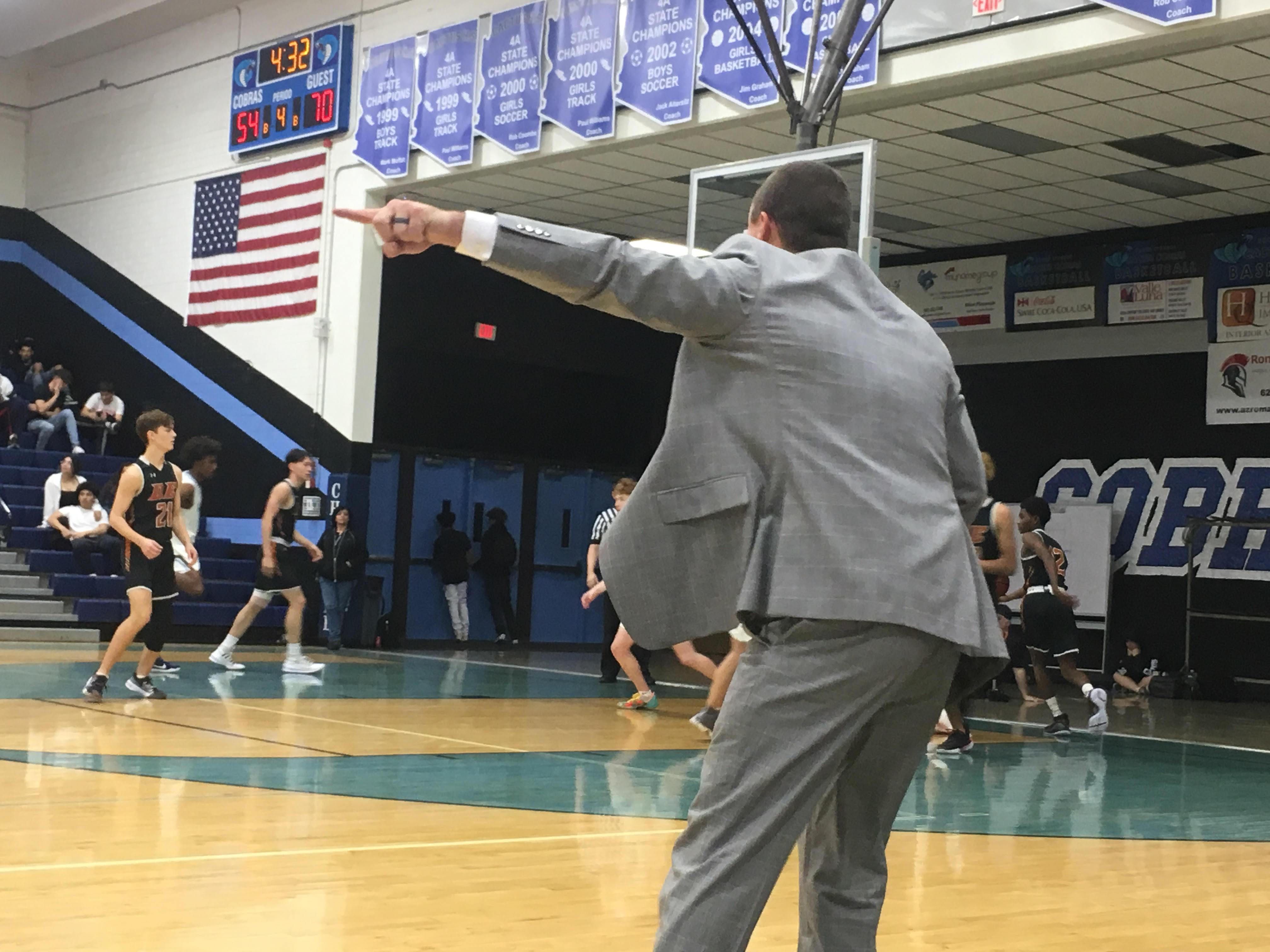 Dylan Breese is an ASU Cronkite School of Journalism student assigned to cover Cactus High School for AZPreps365.com
For Cactus seniors, beating Gila Ridge on the road Friday in a 4A play-in game means more than just advancing.
The game is the first time any of them have made the playoffs in their careers.
Pulling of an upset over the 22-6 Hawks would cement this team at Cactus (14-12) as the one that finally broke the trend of limited success.
"It'd mean so much, and to our coaches because I know how bad they want it and how hard they worked over the years and we want to give something back to them and make them proud," senior Nate Orick said. "We just want to go give it our all and come out with a win for them and the school."
For the Cobras to make this game, let alone come out victorious, is the culmination of years of hard work.
"For me, it'd mean a lot," senior Ben Seale said. "This is something we've been working toward for three years, me, T.J. (Rucker) and Conner (Cordst) have been together for a while so it'd be nice to get a few wins.''
All the work put into building the basketball program is something Rucker wants to be remembered for.
"We're really not known for basketball at this school, but to get that, I want to be able to set the program further for us. To have that, to look back on, to be able to look back on like we were a part of a team that made that run in the 2019-20 season. That's basically what I want, to have something to look back on.''
Cactus' opponent runs an up-tempo offense that scores 75.8 points per game and won't roll over easily.
The Hawks take, and make, a ton of three-pointers, something coach Dirk Walker looks to limit.
"We just gotta contest with a hand, making them hit tough shots for 32 minutes because we know they shoot them and they shoot them well so just making sure they're all contested," Walker said.
Seale believes the Hawks fast-paced style of play won't affect the team.
"They're no different than any other team we've played," Seale said. "We've played teams that like to run a slow offense and teams that run a fast offense so we just have to keep doing our thing."
The Cobras are coming off a 95-81 loss against the No. 1 seed Peoria Panthers on Tuesday, a game that was much closer than the score indicated.
Although the score didn't end up in their favor, the team knows what type of energy and focus is needed to play in a hostile environment.
"I think we can just use the fire from that game and the environment that brought us all together and kept us positive," said Rucker who scored 36 points in the loss. "I just wanna get this one.''
---