Tempe Prep track seeks return to the top
February 27, 2020 by Jordan Moffat, Arizona State University
---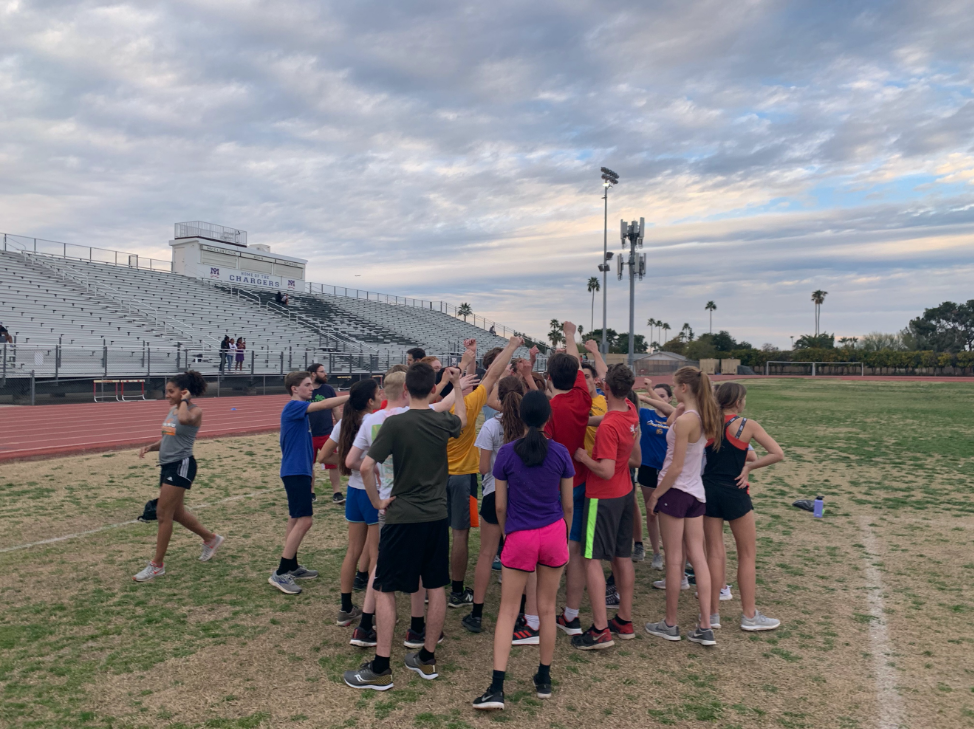 TEMPE, Ariz. – Tempe Prep track head coach Mark Richardson has high hopes for his youthful roster this season.
Tempe Prep heralds a history of track greatness. Girls won state five years in a row, and boys twice in a row around a decade ago. Richardson hopes to restore Tempe Prep to that level.
Entering his third season at the helm, Richardson is looking forward to working with the freshmen on his team.
"Track's an interesting sport because unlike most sports you do work as a team, but one athlete doesn't directly affect others. In track you can allow the athletes to be more intrinsically driven," said Richardson.
Richardson stresses the importance of having fun, while still valuing hard work and practice. As a multisport coach, his team responds well to his coaching style, as many are multisport athletes.
After losing his best member of the relay and hurdler to graduation last year, Richardson said there are several freshmen girls who can fill her void on the roster.
Last year, Tempe Prep placed second overall in the hurdles and relay, while placing fourth overall at state. The team was known for having a good girls team, but the boys were able to surprise despite being in rebuild mode.
"To be perfectly candid, girls have a chance to win it all," Richardson said. "The boys are in a rebuild right now, but I'll never say never. I love to be surprised by athletes, and I have in the past enough to know not to count somebody out."
Richardson expects the girls to be a Top 5 team in Arizona, anchored by two seniors and one junior.
"We're going to face a lot of good teams this season, but with a bit of extra luck and a few surprise stars, we can win it all," said Richardson.
Lauren Casey is Tempe Prep's best returning senior athlete after placing third last year in the 100-meter and 200-meter dash. Casey also ran the 4x4 and 4x1 relay and had high-scoring performances in both competitions. Casey can also compete in the 400-meter but is kept out for strategic reasons. Richardson has been contacted by universities about Casey's upcoming college decision.
Jatzia Felix is another senior who mainly performs in the long jump and triple jump who had a solid sophomore season and a lackluster junior season. Richardson points to the overall competitiveness of 2019 as to why she underperformed.
Allison Youngs is a junior high jumper with a chance to win the state title, and also plans to compete in the 100-meter and 200-meter this season.
Rebekah Chadwick is a junior who is expected to score highly for Tempe Prep's 300-meter hurdles, as well as the relay teams. Chadwick is currently working on her 100-meter hurdles.
Louis Ternyik is a promising junior who placed fourth at state last year in the javelin after not having a consistent positional coach last season. Richardson believes that Ternyik has a chance to win it all this season in the javelin, while also performing well in the 300-meter hurdles. Tempe Prep was able to land Cat Bryant, a former Division-I athlete, to coach the javelin in hopes to develop Ternyik.
Tempe Prep's first official meet is Wednesday at Christian High School in Chandler.
---