Tempe Prep athletes hope to leave behind a lasting legacy
March 5, 2020 by Jordan Moffat, Arizona State University
---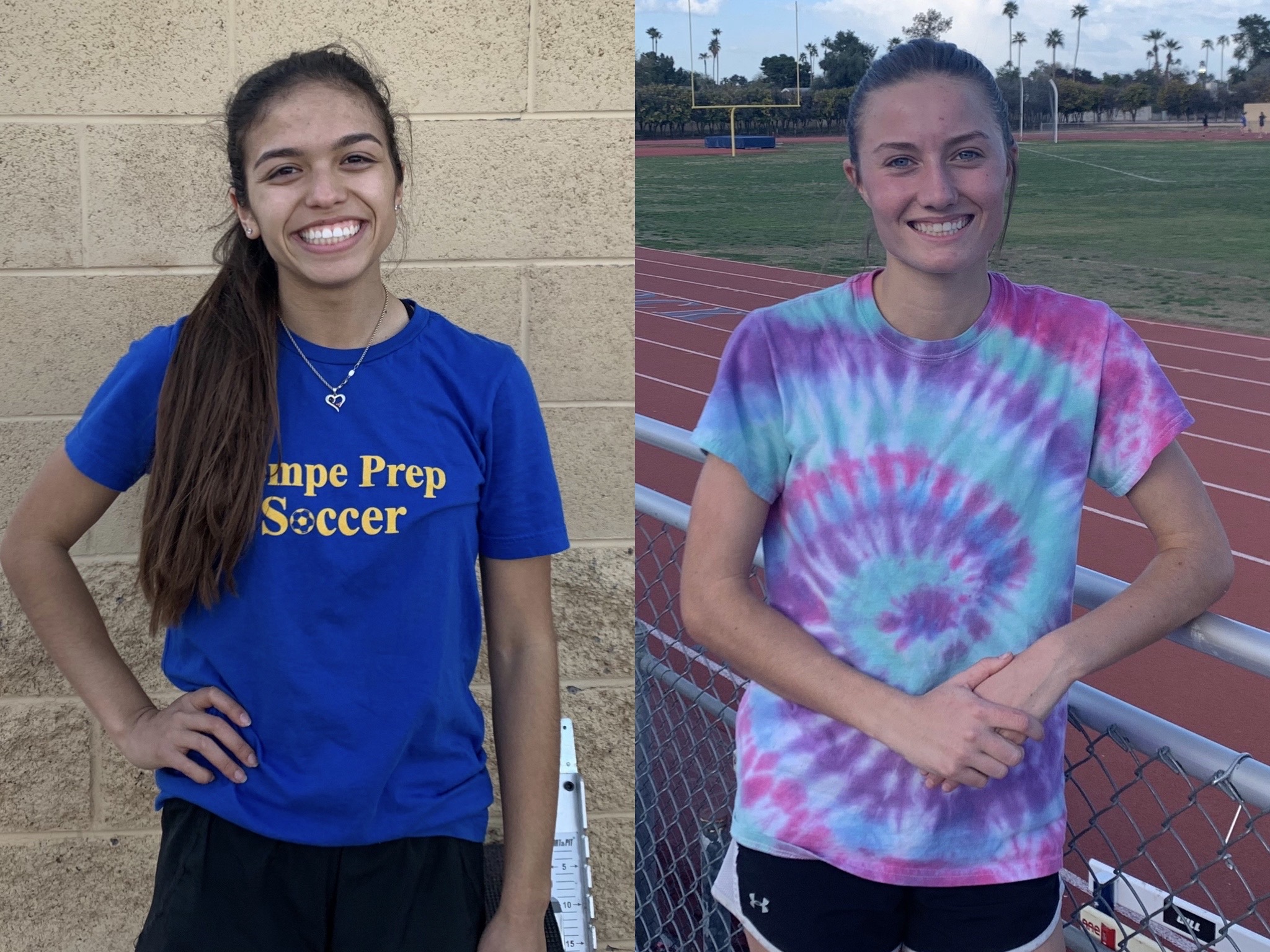 TEMPE, Ariz. – Jatzia Felix and Lauren Casey hope to leave a long-standing legacy at Tempe Prep following their graduation this year.
Felix and Casey have been close friends since they met their freshman year at Tempe Prep. Both partake in the 4x1 and 4x4 relays, as well as the 200-meter and 100-meter together, and they both also play for Tempe Prep's soccer team.
The two described each other as a great friend who they can always rely on. Both always have words of encouragement for each other and the team, showing their true leadership qualities.
Both Casey and Felix have been described by their coaches as focused and competitive, which allows them to be strong leaders on the team.
Felix leads through encouragement and hard work, while Casey leads by example and a serious attitude when it comes to competition. Mark Richardson pointed out that he always uses Casey as an example when explaining drills. Their relationship has led to the success of Tempe Prep over the past few seasons.
Felix recently received an acceptance letter to Stanford and plans to attend there in the fall but will not be playing any sports for the university.
"Being a multi-sport athlete helped Stanford to see that I'm a well-rounded student and not just focused on one thing," Felix said.
Felix has always been a tremendous athlete but has really come into her own in her senior year.
After placing second at state in her sophomore year and not placing in a competitive junior season, coach Liberty Richardson, Mark Richardson's wife, believes Felix can win it all this season.
"She's gotten a lot stronger and her speed has improved, which is good for track in general, but it's especially important as a jumper," said Liberty Richardson.
Last year, Felix was more focused on her sprints and improving those times, but this year she's aiming to win a medal at state and claim Tempe Prep's record in all of the jumping categories.
"Last year we lost one of our best runners who was a hurdler and in our relays, so this year taking over that role has helped me become a better leader. I come in and work hard every day," said Casey.
Mark Richardson knew Casey had potential as a freshman, but she has exceeded all expectations set for her four years ago.
"I don't think I quite anticipated the success at that point, but she finishes strong every season. At the end of her sophomore year we all saw how special she was going to be," said Richardson.
Richardson points to Casey's explosiveness and how she uses the blocks a lot better than her peers as reasons for her success.
"My times have gotten better over the years," Casey said. "Each year I set a new goal for myself and I think those goals help push me to get better. That's the best lesson I've learned over my four years to help me stay motivated and driven to keep getting better.
"Right now, I have the 100-meter and 200-meter record at Tempe Prep, but the distance between me and second place is pretty close so I'd like to make the gap bigger so that I can be at the undisputed top."
---