O'Connor bests Perry in Wolf Howl final
March 7, 2020 by Les Willsey, AZPreps365
---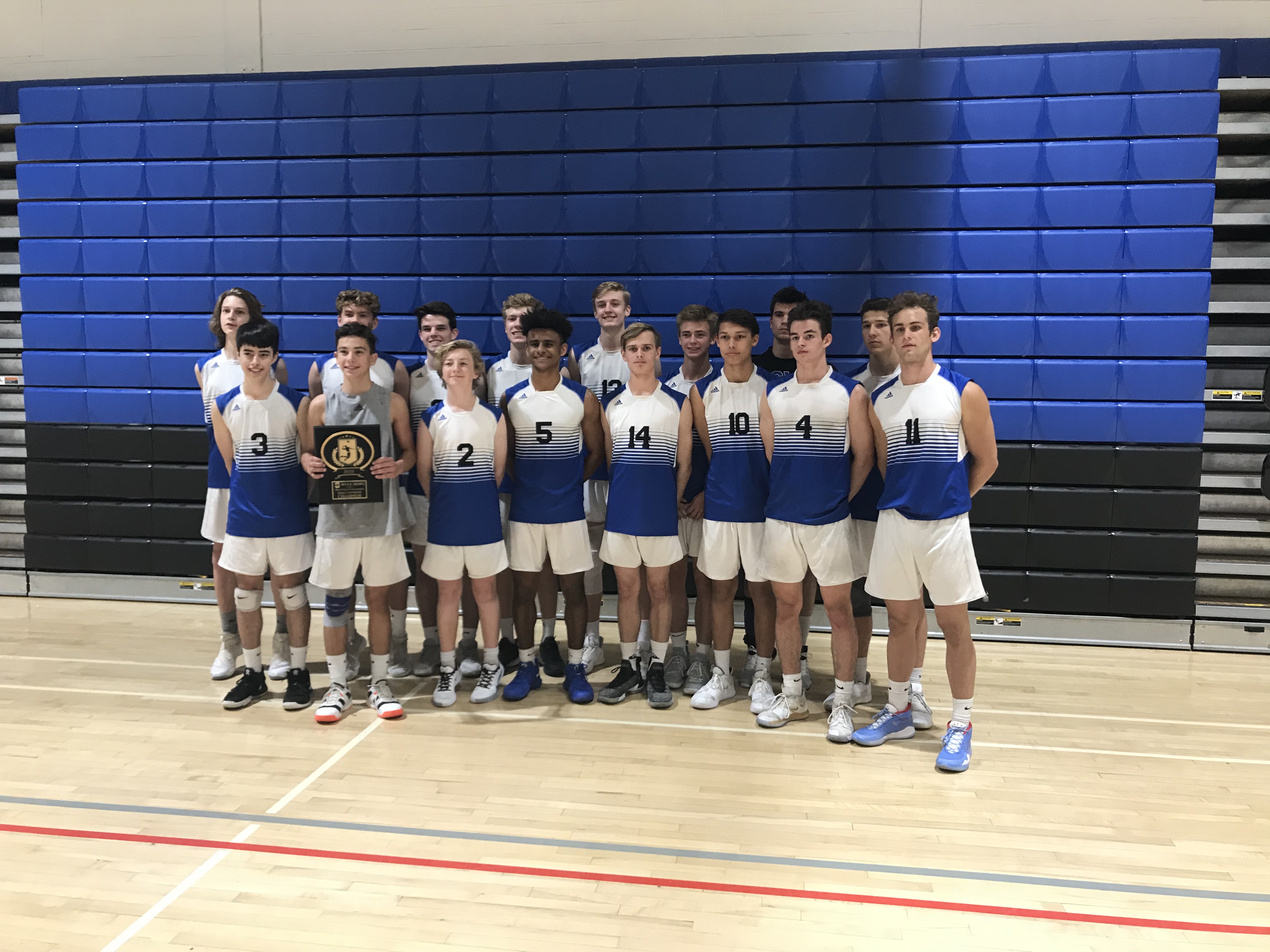 Sandra Day O'Connor's boys volleyball team had to play three sets in two of its final four matches on Saturday to wrap up competition in the annual Wolf Howl Invitational on Saturday, but the well-conditioned Eagles met the challenge.
It took a second match in four hours time with Perry to decided the 2020 champion and the Eagles managed to prevail without a third set in the final, topping the Pumas, 25-16, 30-28, to take the gold bracket title at Chandler High's House of Payne.
O'Connor used a strong performance in the final from seniors David Oniugbo, Kolten Christenson and sophomore Zach Rama. The trio combined unofficially for 29 kills in the two-set final. Rama had 10, Christenson 10 and Oniugbo 9. The Eagles won the first set going away, breaking an 8-8 tie with an 11-2 run.
The second set saw O'Connor need to rally, as it did in the third-set of cross pool play with Perry eariler in the day to determine qualifiers for the gold bracket. O'Connor was down 12-9 in that match and reeled off the last six points to earn the top seed from its pool.
Perry broke from an 8-8 tie tin the second set to pull in front, 14-10, forcing O'Connor coach Troy Dueling to call time.
The timeout worked wonders as Onuigbo recorded four consecutive kills for a 14-14 tie. No lead was larger than two the rest of the set. O'Connor fought off three set points and on its third try at match point Oniugbo finished it.
"We can be a streaky team," Dueling said. "That's not always a good thing. Our three seniors (Oniugbo, Christenson and Trevor Broadway) played well. (Onuigbo) is a different type animal. A player. Kolten is as steady as they come. All of them have worked hard on their physicality and I think that showed in how they played on a long day."
O'Connor posted an 8-1 mark in the two-day invite, losing a pool game Friday to Millennium. The Eagles beat Campo Verde and Mesa High to reach the final. Perry finished 7-2 with both its losses to O'Connor. The Pumas advanced to the final handing Millennium its only loss and ousting Highland in the semis.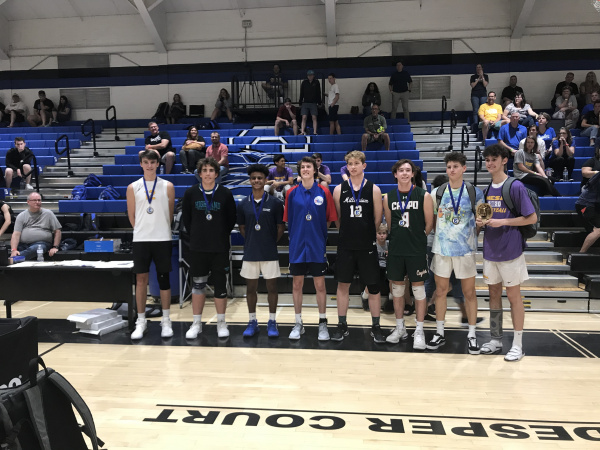 The 2020 Wolf Howl Invite all-tournament team from left - Trenton Moser, Gilbert; Seth Nabrotsky, Highland; David Onuigbo, O'Connor; Nathan Schildgen, Perry; Austin McGee, Millennium; Jesse Lowder, Campo Verde; Tyler Sprungman, Chandler and tourney MVP Brigham Spilsbury, Mesa. (AzPreps365 photo).
---