Catalina Foothills and Palo Verde take the field on an imperfect day
March 13, 2020 by Andy Morales, AZPreps365
---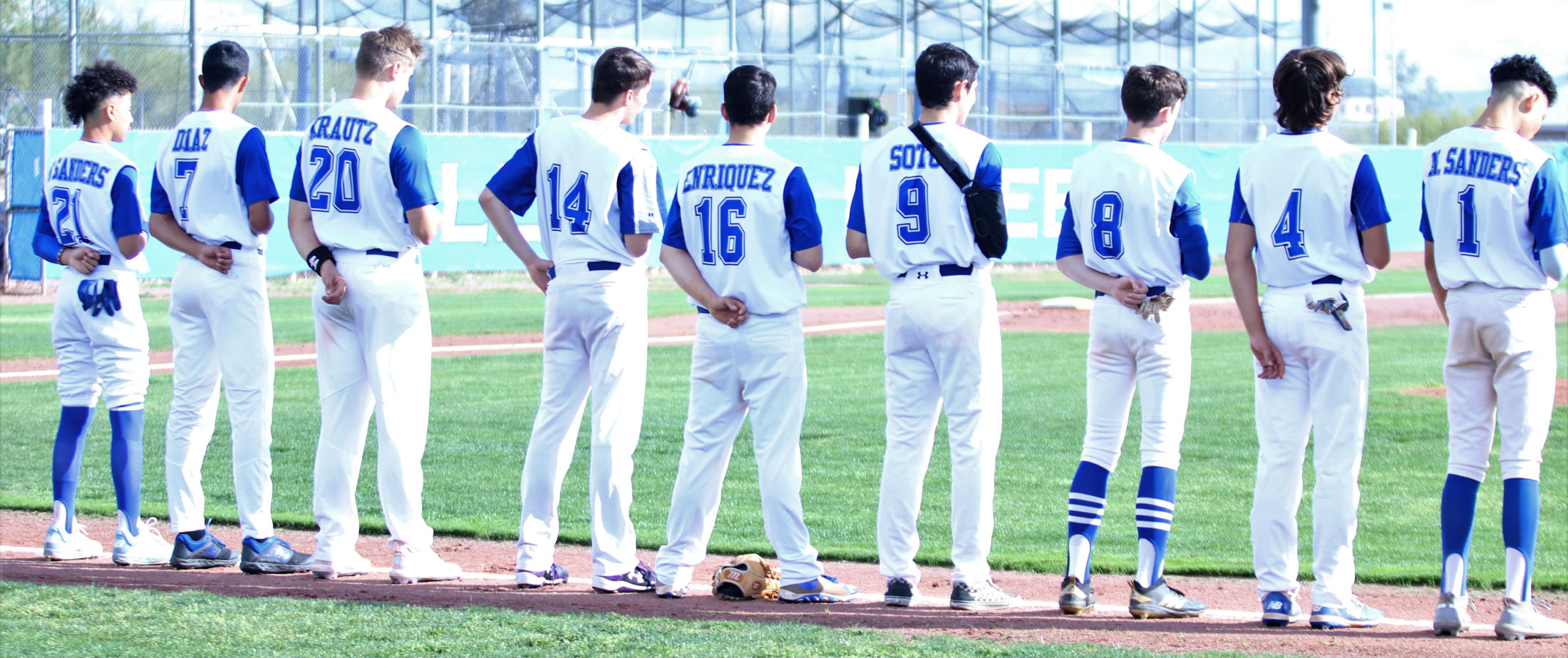 It was almost a perfect game on an imperfect day. Catalina Foothills pitcher Christian Rodriguez picked up 13 strikeouts against Palo Verde Friday at home to help lead the Falcons past the Titans 14-0 but Palo Verde senior Jesus Mendoza reached first base on a walk in the top of the fourth inning to break up the perfect game.
Rodriguez, like Mendoza, is a senior and, a game almost midway through the season would normally draw much attention, but Friday turned out to be anything but a normal day of a normal week. The NBA and MLB suspended their respective seasons this past week in response to the COVID-19 (Coronavirus) pandemic and the NCAA canceled "March Madness" and all spring sports. Would high school sports be next?
On Thursday, Little League suspended all activities until April 6 at the minimum and other sporting events fell one by one. Friday brought more news.
(Christian Rodriguez/Andy Morales/AZPreps365.com)
The Marana School District cancelled athletic contests until April 7, Sunnyside cancelled the Mario Castro Track & Field Invitational, several school districts in the Phoenix area went a step further and suspended classes starting on Monday. The vast majority of districts and high schools, however, are waiting for direction from the Arizona Interscholastic Association (AIA) which will come on Monday, Mar. 16 after the Executive Board reports on the direction that body received from government officials and health organizations.
The rainstorm that passed through Arizona this past week complicated matters. Several high schools planned on holding contests on Friday, knowing it might be the last time the seniors would be able to take the field this year, but a lot of the fields were left unplayable and that was unfortunate.
The Catalina Foothills District is also waiting for direction from the AIA and the baseball team treated the contest against Palo Verde like it was "Senior Day."
(Chase Goorman/Andy Morales/AZPreps365.com)
Catalina Foothills (5-2) has ten seniors on the roster and Palo Verde (0-4) has five. What should have been a special day for these young men and their families turned into an odd day complete with an inning of heavy rain. No one wanted to leave the field during the downpour in the third inning and who could blame them?
Senior Lucas Pelger went 3-3 with 2 doubles for the Falcons, senior Will Parker went 2-4 with a triple and 2 RBI, senior Logan Buick picked up a double, senior Brian Hartig had a hit and senior Chase Goorman went 2-3 with a home run and 4 RBI.
No one really knows if this will be their last stat line.
Palo Verde (Andy Morales/AZPreps365.com)
---