Coronavirus cools PCDS's hot start
March 30, 2020 by Austin Nicholson, Arizona State University
---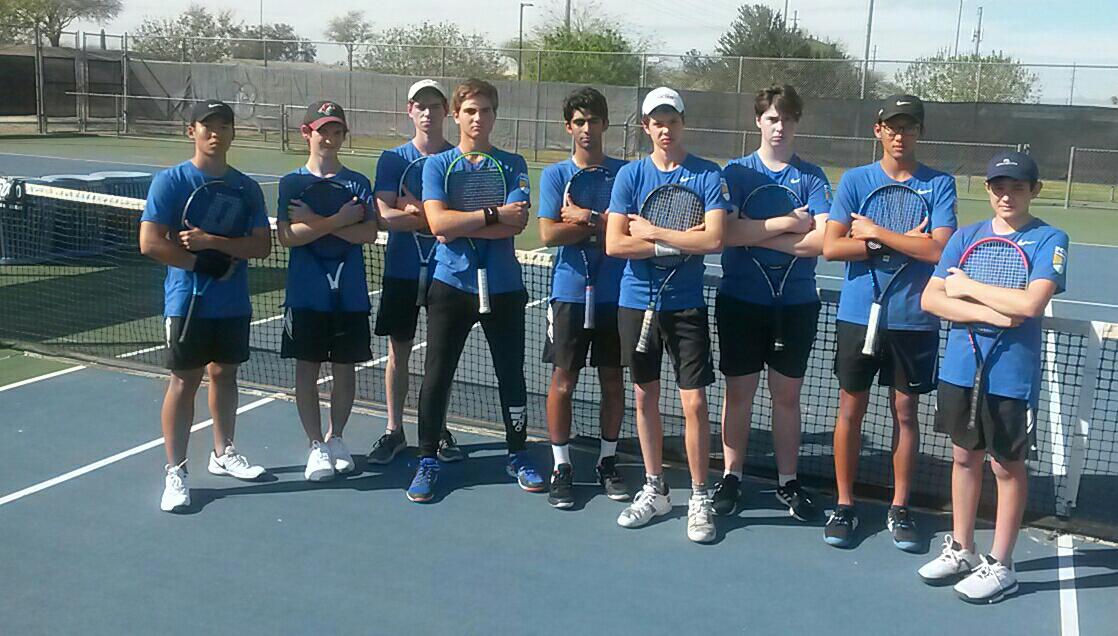 Austin Nicholson is an ASU Cronkite School of Journalism student assigned to cover Phoenix Country Day School for AZPreps365.com
The COVID-19 (coronavirus) has cooled off Phoenix Country Day School's hot start to the tennis season.
Overall, the boys were 5-0 and the girls were 4-0 before the AIA cancelled the season Monday.
"It was disappointing," said coach Jerry Keever. "Our team cohesiveness was really strong this year."
Keever had high hopes this season.
"We felt we had a legitimate chance to [do big things]," Keever said.
To prevent from spreading the virus further, the CDC advised everyone to participate in social distancing. The Eagles have taken it a step further by electing to self-quarantine.
"I've been staying at home for the most part," Keever said. "I only go out [when necessary]."
Because of social distancing, PCDS is not even allowed to practice. Junior Eric Emami said he is doing his best to stay in shape.
"I've been biking to keep my stamina up," Emami said, "...anything to keep my body active and not be so sedentary all the time."
He's also practiced on his game.
"I've been shadowing shots just to keep the muscle memory there," he said.
Seniors Cristina Glascock and Elena D'Avanzo have played their final matches for PCDS.
"[They have been] the backbone of the program because of their commitment and enthusiasm they have shown over the past four years," Keever said.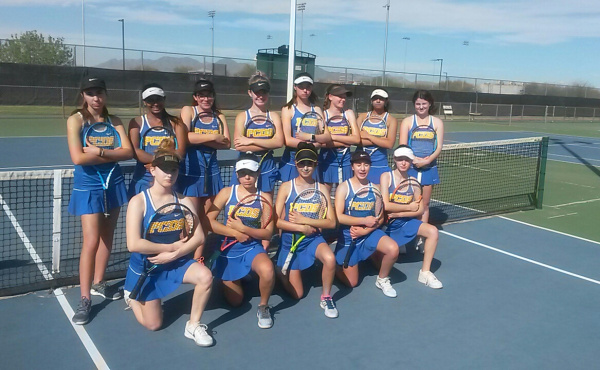 Team photo of PCDS girls tennis. (Courtesy of Jerry Keever)
Emami said the team has been encouraging Glascock and D'Avanzo through these unusual circumstances.
"We've been texting them," Amami said. "We're just trying to keep their spirits up."
---