Central baseball deals with COVID-19
April 6, 2020 by Rachel Phillips, Arizona State University
---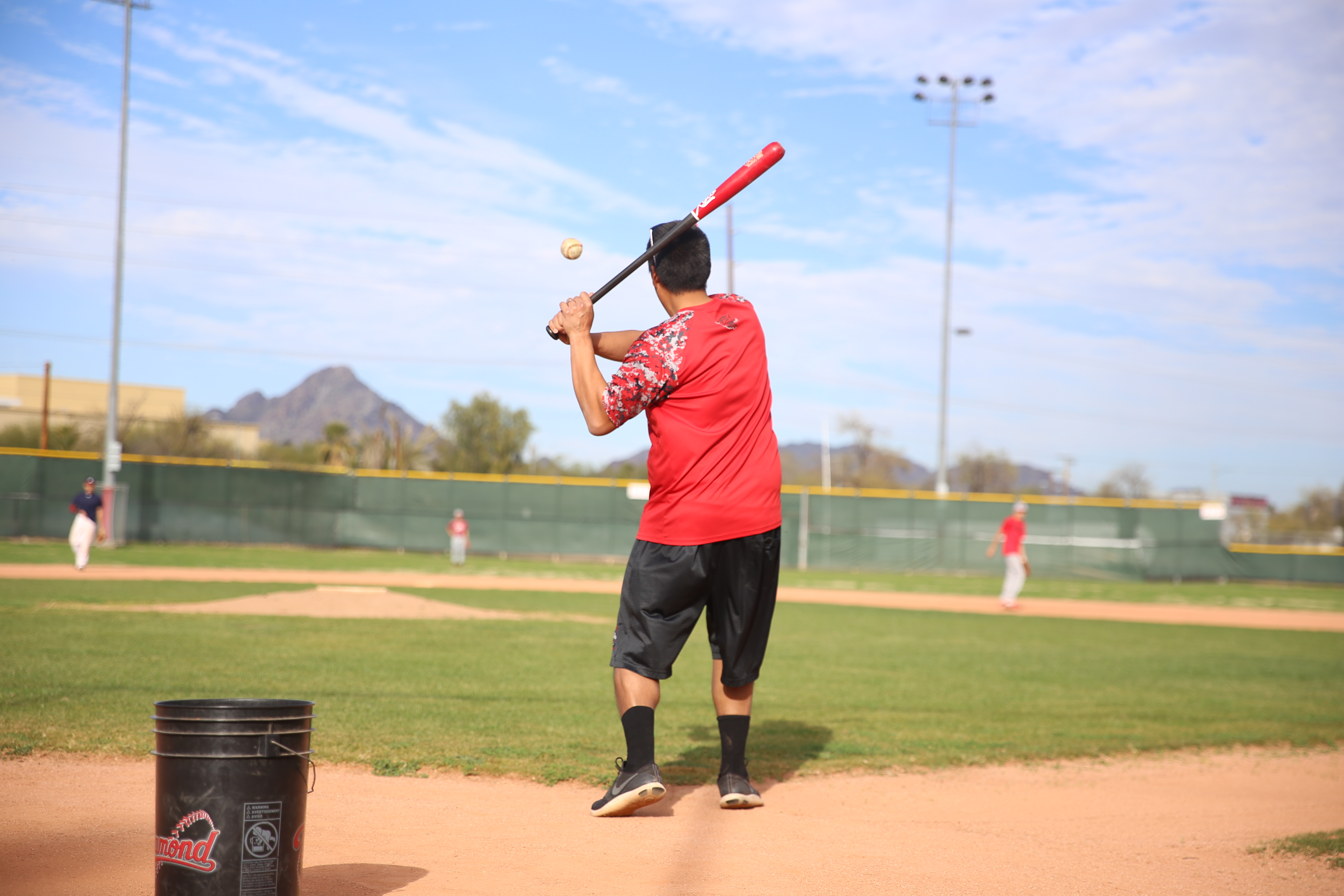 Rachel Phillips is an ASU Cronkite School of Journalism student assigned to cover Central High School for AZPreps365.com.
The cancellation of all high school spring sports due to the COVID-19 pandemic was felt emphatically across the Valley, and no team more so than Central High School baseball -- a team made up primarily of lowerclassmen, a new coach and a gifted senior by the name of Chance Reyes.
While the Bobcats got off to a shaky 0-4 start against non-region teams, coach Randy Aguiar believes the team was making strides before COVID-19 forced the statewide shutdown of all spring sports.
"I saw a lot of fight in those games and I was excited to start our league play," Aguiar said recently. "I felt like we were going to be a tough team to play in our region."
"I had a couple of doubts," Reyes said. "But as the games went by I started to build a connection with each player and I felt like if the season were to go on, the connection that I had with each player would've been much better."
Despite the disappointment, Aguiar knows "at the end of the day, it's bigger than baseball." He just wishes the shutdown didn't detrimentally affect the future of Reyes, a pitcher and center fielder.
"He's one of the cases where it really hurts not being able to play the season out," Aguiar said. "It could have resulted in a great year for him as far as the level of opportunity he could've gotten."
'"It's heartbreaking to be honest," Reyes said. "This is my senior year and there was a lot I was looking forward to with baseball."
For Reyes, baseball is a chance for him to make something of himself. But right now, that chance is just a fleeting thought.
"I've been working a minimum wage job since I was 16," Reyes said. "This coming senior year, it was all or nothing and I was looking forward to putting everything on the field."
The job pushed Reyes to want more and work for it. But now it might all be for nothing.
"Do I want to work like this?" Reyes said. "Or do I want to continue to play the sport that I really love?"
Jeannine Brandel, president of the AIA Executive Board, said the seniors are victims in all of this. But she still thinks they will still have an opportunity to play at the collegiate level.
"It may feel devastating individually, which it is," Brandel said. "But we need to remember that everybody's dealing with the same thing and that colleges will be making some different decisions for next year."
While Brandel has a point, Reyes can't help but think of what could have been.
"There's only so much they can really look at and it's from last year's stats," Reyes said. "I believe I could've done better this year."
Aguiar, a former college pitcher, knows recruiters aren't just looking at the numbers.
"It's how you act, how you carry yourself and how you react to adversity in your senior year," Aguiar said. "They like to see that, too."
While Reyes isn't a Division I prospect, Aguiar has been reaching out to small schools on his behalf.
"I don't know how the recruiters are reacting in the sense of somebody like him," Aguiar said. "I know the coaches understand what's going on, but I hope it's not a case of, 'no we didn't see enough' type of thing."
"I've just got to believe," Reyes said. "Everything happens for a reason and hopefully what I did is enough to get me to the next level."
While Aguiar can't physically take the mound and run practice, that hasn't stopped him from trying to keep Reyes and the rest of the team active and positive.
"I'm here on a personal level," Aguiar said. "It's not about baseball right now."
Aguiar is sending his team daily home workouts to keep them fit, hold them accountable and provide some motivation.
"This is a serious thing and they need to follow direction," Aguiar said. "But that doesn't mean they can't do stuff on their own or with their family."
Reyes is working his part-time job, managing school and following Aguiar's workouts. All in the hopes of staying in shape so if that phone call about his future comes, he's ready.
---