Millennium girls hoops coach Cory Rojeck steps away
April 6, 2020 by Les Willsey, AZPreps365
---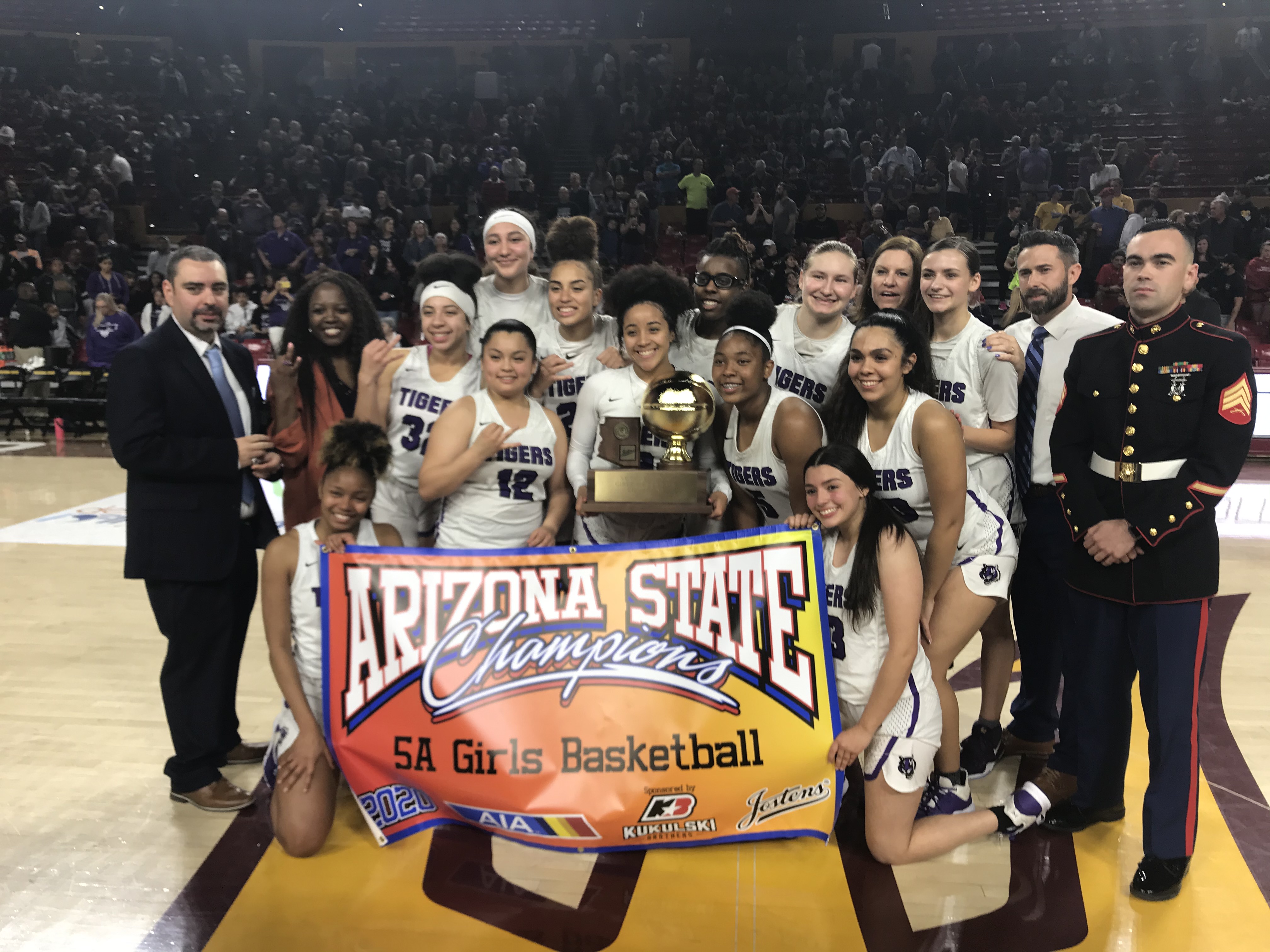 One of the top girls basketball coaches in the state has decided to step away from one of the most successful programs in the past decade - Millennium's Cory Rojeck.
Rojeck, known as "Ro" to his players, broke the news to his players and school Monday that he and his family are headed back to Ohio for family reasons. Very understandable reasons, but hard to communicate that kind of decision through video (zoom) as today's environment demands rather than in person.
"To coach and teach at Millennium has been one of the most enjoyable parts of my life to this point," Rojeck said in a release onthe school's girls basketball twitter feed. "There is not another teaching or coaching job that I wanted or would have left for."
Rojeck's 11-year varsity tenure at Millennium began with the 2009-2010 season, starting with a 9-17 mark. After that there were no sub-.500 seasons. Nine of the 11 produced 20 wins or more. There were four trips to state finals - two runner-ups in 2015 and 2017 and the back-to-back titles 2019 and 2020. Rojeck's record at Millennium is is 246 wins, 85 losses (.743 winning percentage).
Rojeck said he and wife, Jocelyn, decided in January to a move back to Ohio, (Cleveland) where his father and many relatives reside. Rojeck's father has been in declining health, a big part of the reason to move back, but not the only part of the family equation. Many other extended family members are in Cleveland as well, including cousins, nieces, nephews, aunts, uncles and grandparents.
"It would give our kids (four) the chance to be around (so many) relattives and be able to build those memories," Rojeck said. "Despite knowing that in January I didn't want the players to know. I wanted the rest of the season to be about them as it should be."
Millennium's players as it turned out gave Rojeck and his family a parting gift with the second of back-to-back titles in a victory over Sunrise Mountain a month ago. Players back to the beginning he will miss.
"Everything that was accomplished over these 11 years was due to hard work, commitment, and willingness to build Millennium into one of the best girls basketball programs in the state," Rojeck said.
Rojeck vowed in his last words to the team headed forward next year "to fly back in early March and watch "you win another championship in an attempt to Three-Peat."
---