AIA, NFHS and eKnowledge continue sponsorship of SAT and ACT PowerPrep™ Programs
July 6, 2020 by Seth Polansky, AZPreps365
---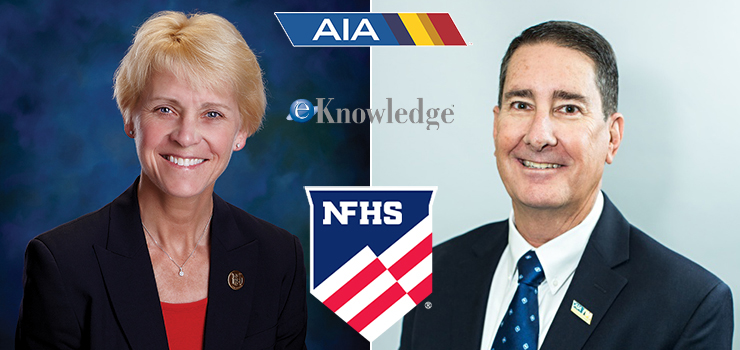 We are pleased to announce that the Arizona Interscholastic Association (AIA) continues its support of the National SAT/ACT Prep Project through the National Federation of High Schools (NFHS) and eKnowledge. Because of this association, Arizona students receive a 95% discount on SAT or ACT prep courses.
This is a community-service, no-profit-project and all student fees are reinvested to improve the program and reach more families. The project has already assisted almost 300,000 families and has over 45,000 five-star reviews.
The Project started over 15 years ago and is supported by more than 300 groups, organizations and professional athletes. A significant moment happened about 10 years ago when The NFHS (a non-profit 501(c)(3)) began to sponsor the project and it is now the official program for all 19,500-member high schools and 12 million students.
How to request a sponsored SAT/ACT Prep Program
Parents of high school students in the state of Arizona may request their 95% discounted SAT or ACT PowerPrep™ Program at http://www.eknowledge.com/AZIA or telephone at 951-256-4076 (Reference: Arizona News).
About the SAT/ACT PowerPrep™ Programs
The online SAT/ACT PowerPrep™ is accessible from any device. It has hundreds of hours of student classwork, 50+ hours of detailed video explanations, 360+ multimedia/video lessons, 29 automatically graded progress quizzes with detailed answers and much more.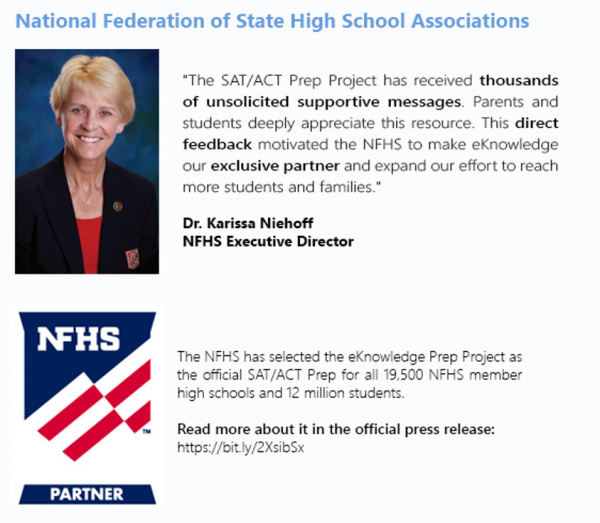 Released by
eKnowledge
Michael McCracken
Donation Relations Director
951-256-4076
mmccracken@eknowledge.com
NFHS
Shane Monaghan
Assistant Director of Marketing and Events
317 822-5721
smonaghan@nfhs.org
Arizona Interscholastic Association
David Hines
Executive Director
602-385-3810
dhines@aiaonline.org
---